Over the weekend I wanted to do some challenges and I found some great layout sketches. I used a different sketch for each page and think they look great together. I am also entering the pages in the Cricut Circle Magazine challenge which was to use the Letter Envy Cart and at least two other cuts.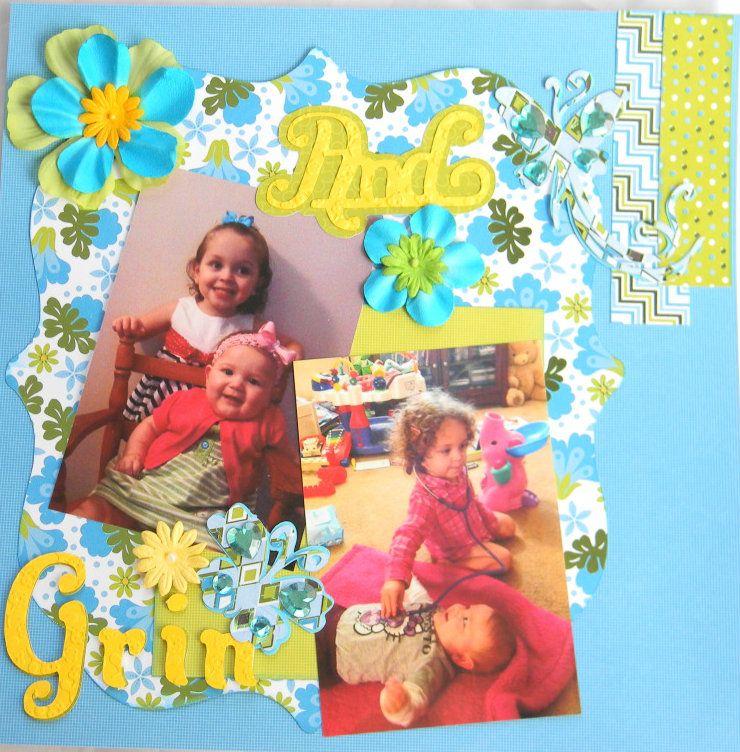 I also did the exact same layout with a brown background for my daughter. I do doubles of every layout.
Here are closeups of the titles and butterflies from the brown layout.
I embossed the titles on both pages.
Recipe
Paper DCWV Green Tea stack
Every day Pop up cart for Smile title 2 1/2 inches
Butterflies from Tinkerbell Cartridge page 51 and 52 cut at 2 and 2 1/2 inches
Background cut from Lacey Labels 10.5 inches
"Grin" and "and" Cut from Letter Envy Font Cart at 2 inches.
Thanks for stopping by and Happy Craftin