We're Off to See the Wizard the wonderful Wizard of Oz to hopefully get the Tin Man a heart, the Lion courage, and the Scarecrow a brain! But there's the poppy fields to beware of as you could get very sleepy! The Wicked Witch but we know she's afraid of water. The flying monkeys . . . just totally freaky looking!!!! You're probably still dizzy from the spinning whirling twirling house and watching all those things passing by like a nightmare expecially that Miss Gulch on her bicycle! Poor Toto hiding in the basket, but can you blame him? Don't pay any attention to the man behind the curtain as he knows not what he speaks! And then there are the delightful munchkins that sing 3 octives highly than humanly possible. I almost forgot the good witch Glinda - how could I forget her --- she was just too sugary sweet to my standards but as a Good Witch goes, she was the best, but why didn't she just tell Dorothy she had the power to return all along and wait until the end - geesh!And then only bad witches are ugly --- come on now! Its the Merry Old Land of Oz! I have a feeling we're not in Kansas anymore Toto. . . .
We're paying homage to the Wizard of Oz today with our blog hop! So, grab your beverage of choice and those ruby red slippers of yours, click them twice and repeat after me - "there's no place like home, there's no place like home"!
For Blog Candy we have a 7 - piece paper assortment of 12 x 12 pieces of paper by Paper House Productions
We have a great line-up for you today and you should have arrived from
Lisa -
http://handmadewithlove-lisa.blogspot.com/
.
If not, or you just dropped in to visit today, we don't want you to miss a single story of e travels of our "characters" from start to finish and would love for you to begin at the beginning of our hop -
Here is my double page layout I did using Graphic 45 of my middle granddaughter Kenzie. Here little dress was a blue and white check so I thought it would be cute with Dorothy.
Then I added pics of her in her new little playhouse for there is no place like home.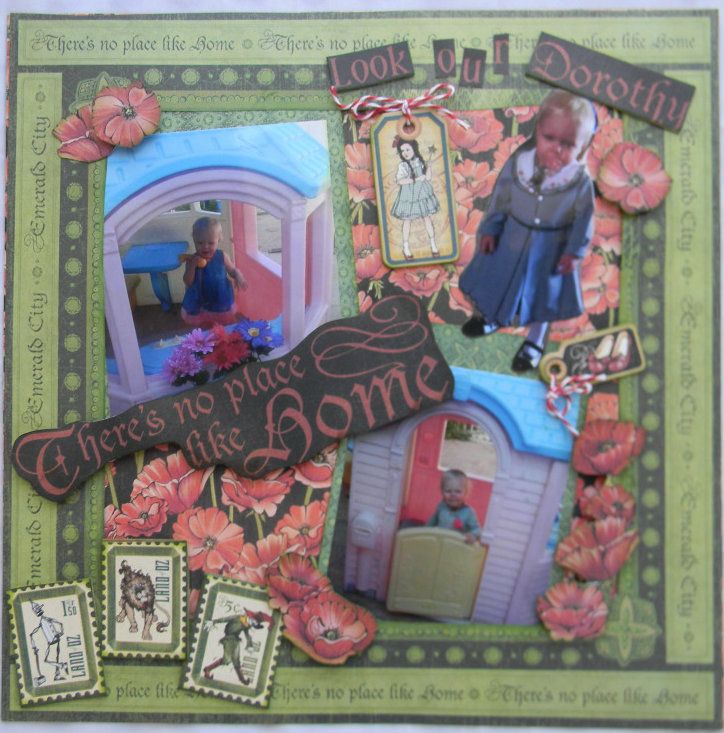 For this page I used a picture of her dumping all my quilling papers all over the floor and cut out the words- There's a cyclone coming. The poppies are fussy cutted and pop dotted.
Closeup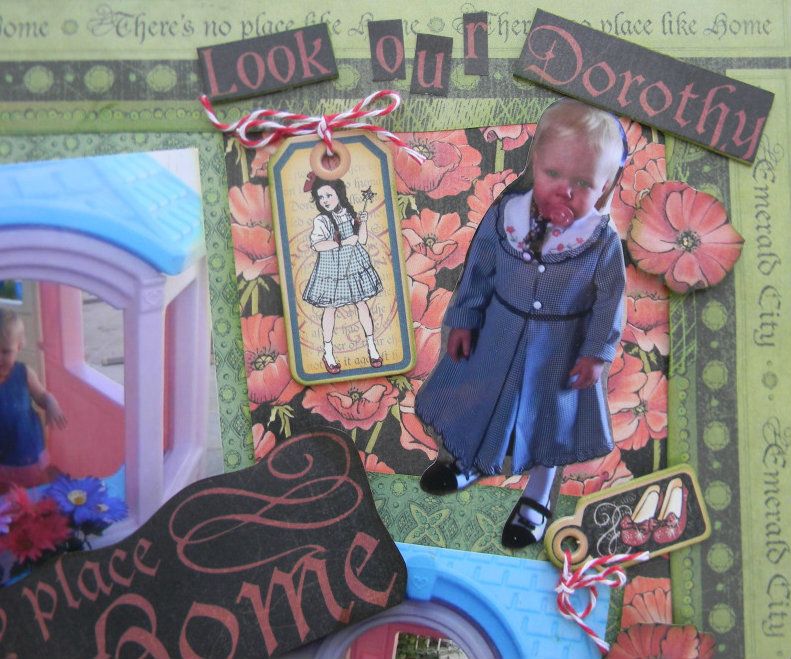 Another closeup
This is another project I did with the Wizard of Oz Graphic 45 paper this last month. If you haven't see this you can check it out
here.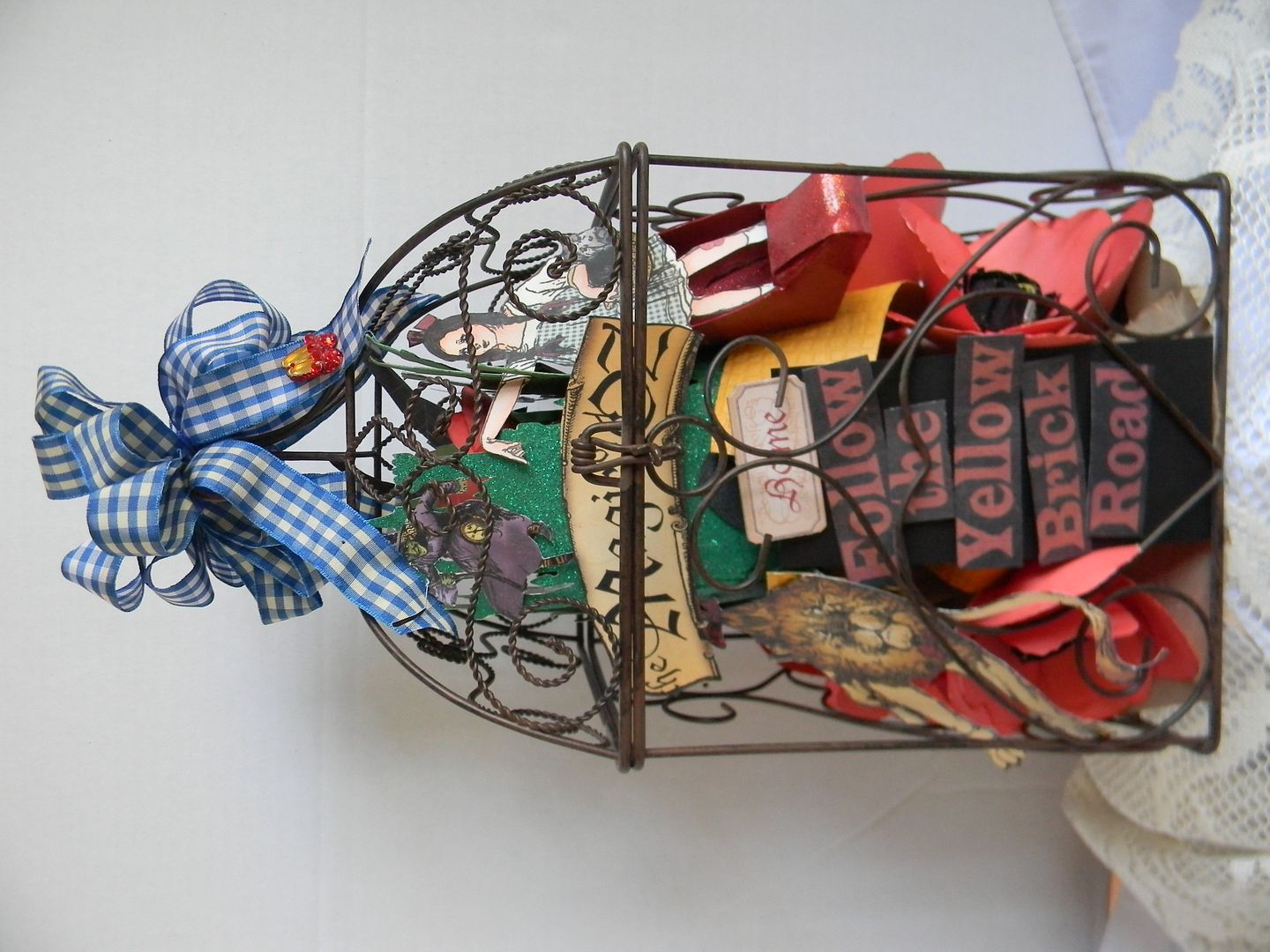 As every good story, it has a beginning and a happily ever after - Dorothy went home and all was well with the world and Dorothy told Auntie Em - there's no place like home!!!!!! AWWWW how sweet! Hope you enjoyed my project and I must send you along your way to
Inga-
http://mommahobbit.blogspot.com/
and a place beyond the rainbow.
Our complete line-up in case you get lost along the way due to those darn flying monkeys: