This week at
Lasting Memories
the challenge is called "Leaving Footprints Behind." I looked through my pictures waiting to be scrapped and found these cute pics of my youngest granddaughter learning to crawl. Her mom would get her to crawl by using her cell phone as an enticement as you can see in the first picture.
I used the New Arrival feet page 110 cut at 1 1/2 inches
The crawling baby is from Everyday Paper Doll page 29 cut at 5 inches
The cell phone is from Going Places page 94 cut at 2 inches.
(I made it pink and white to match mommy's phone.)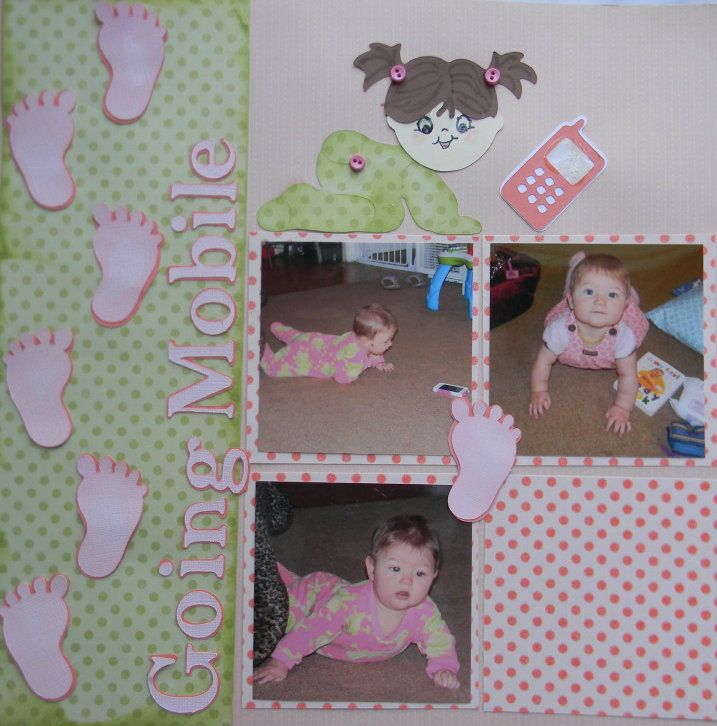 I used this sketch from
Creative Scrappers
for my layout and I will be entering the page in their challenge.
This is the awesome layout sketch for this week at
Lasting Memories.
You can use this sketch for added inspiration as long as it keeps with the theme this week.
We are being hosted by Digi Darla this week. I hope you will all join us this week for the challenge. We love to see your linked up projects. They are always such an inspiration.