Today is another busy day here at Cricut craftin grammy.
I hope you will check in at all these posts.
Today we are celebrating a vibrant, beautiful 16 year old young lady who is a gift from the Lord. What better way to celebrate your 16th birthday than with friends. So I have asked several of my talented crafty friends to help me make Whitney's 16th birthday special. This hop is all about Whitney and I have asked my crafty friends to make card to send to her to celebrate her 16th- all celebrating that special time in life when a girl turns 16. I hope you enjoy each project along the way as everyone has worked very hard to help make Whitney's day special. Be sure to leave a comment at each hop stop to win blog candy.
If you've arrived from
Shelly at kccroppersblogspot.com
then you are in the right place!! If you've just popped in to visit my blog or are reading this via email please go to Rachelle's blog and start at the beginning...
First of all I want to wish Whitney a great big Happy Birthday. To celebrate Whitney's birthday I created the following easel card.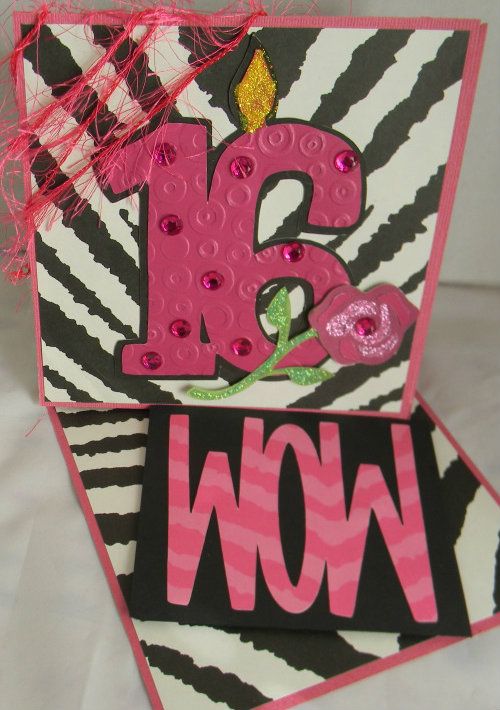 Recpe:
I used Something to Celebrate page 65 for the 16 cut at 5 inches
Rose from Shall We Dance page 69 cut at e inches.
Wow from Wild Card cut at 4 inches.
Used Stickles, yarn and gems.
Thanks for stopping by and Happy Birthday Whitney!