Hello everyone. This is Suzanne from
Cricutcraftingrammyblogspot
. I am really excited to share my first cartridge showcase with you today. I selected Floral Embellished as it is a wonderful cart for Mother's Day. I first saw this cartridge when it was introduced at a Cricut Circle event. At the event they showed us a binder with every single cut and I fell in love with it. On the cart you will find medallions, birds and butterflies in beautiful colorful layers and silhouettes. There are also an abundance of phrases about moms, grandmas, etc.
When preparing my showcase I realized I had used Floral Embellished for cards but never a layout yet.
So this is what I created using pictures of my granddaughter Kenzie kissing the ultrasound picture of her new brother or sister.
The flower was cut from page 59 cut at 4 inches
The xoxo is from page 59 cut at 2 inches
Bunches of love is from page 29 cut at 2 1/2 inches
The circle is from page 60 at 11 inches.
I chalked the edges and then added flowers and bling.
(I realized while looking at the pictures I have lost a flower in the center of the large pink flower. I have already sent the LO to my daughters so will have to fix it later. )
I also wanted to show you the silhouette feature. This was cut from page 59 at 4 inches.
I added gems, MS corner punch and ribbon
Inside of card which is left blank for now until I need it.
Now I want to share some other cards I have made using Floral Embellished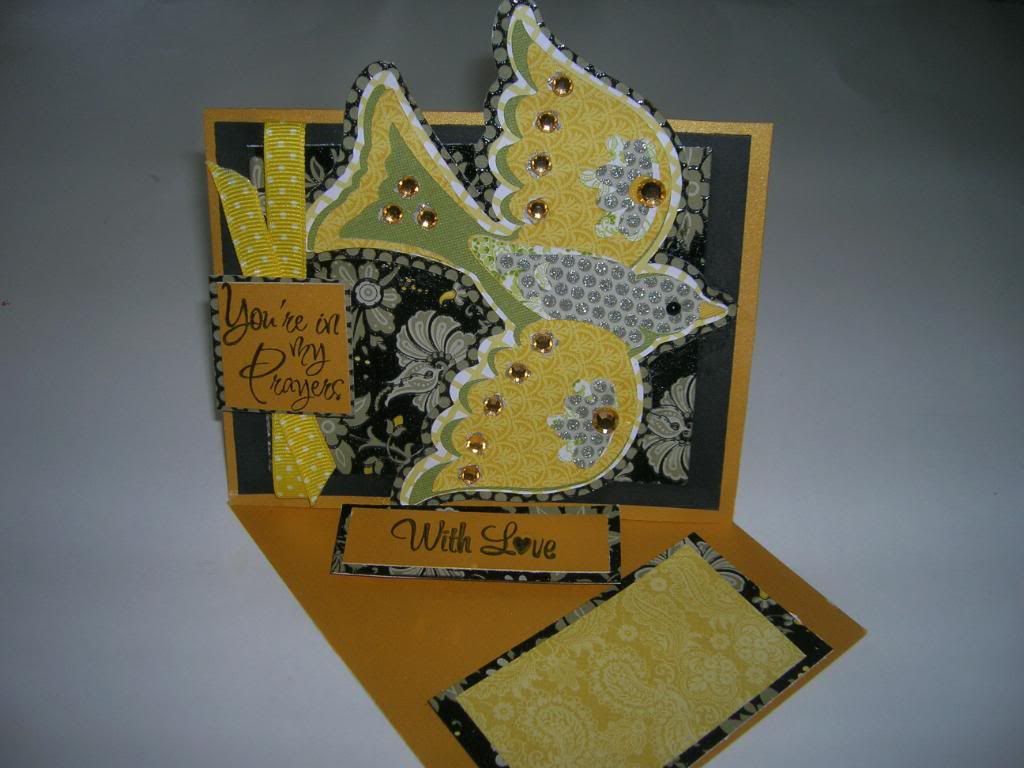 Bird from Page 61 made using DCWV Lemon Stack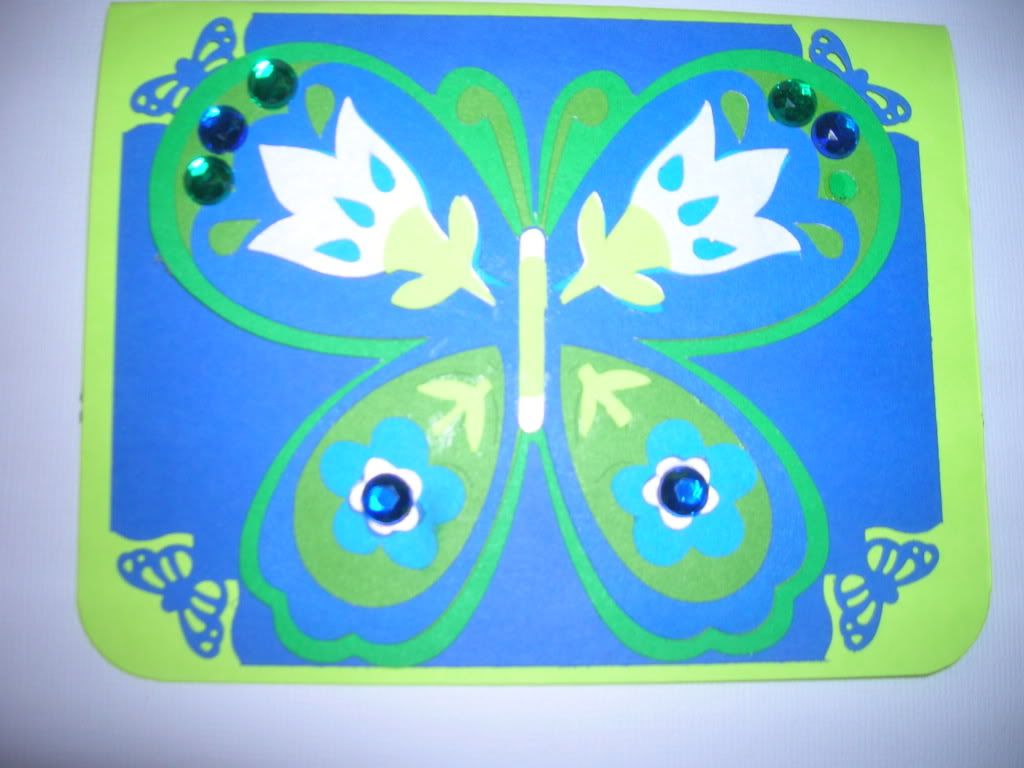 Butterfly from page 70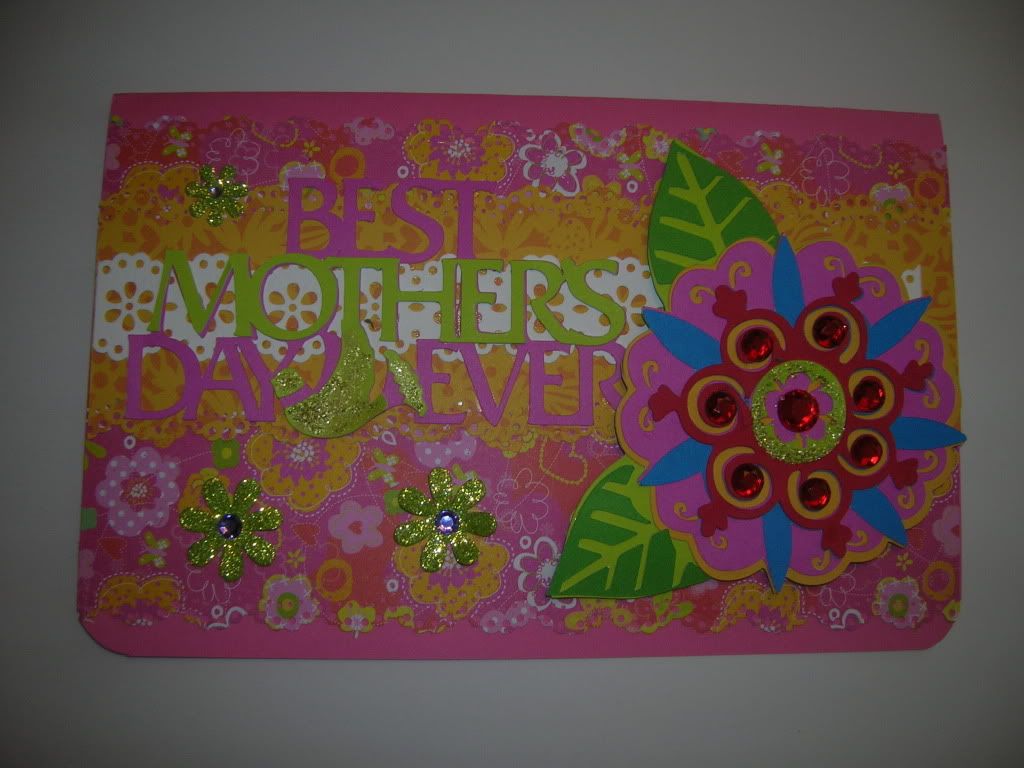 Flower page 21 phrase page 63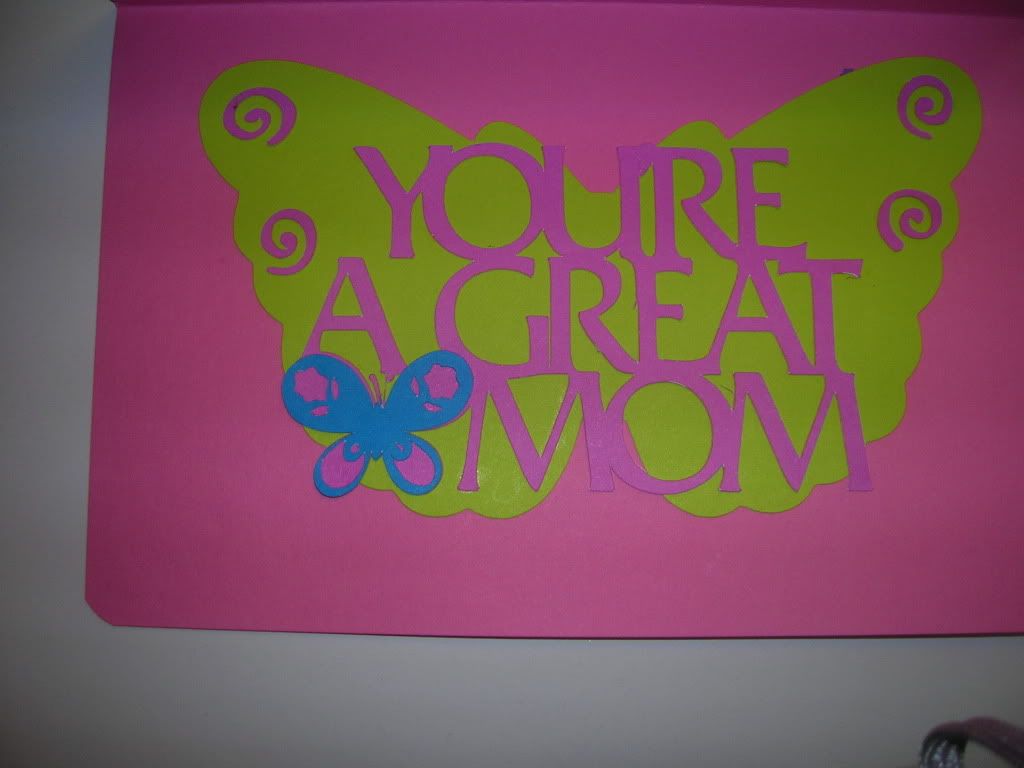 Inside of card phrase page 68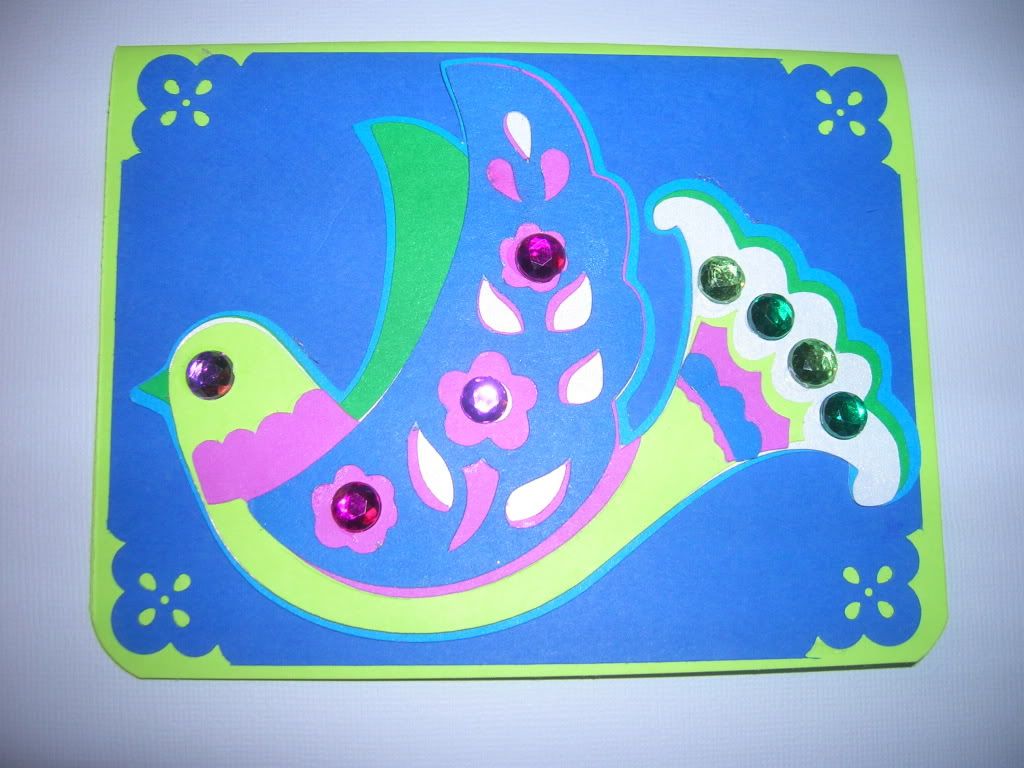 Dove page 63
Butterfly page 64 phrase page 62
Inside of card Phrase page 68
I hope you have enjoyed the showcase.