This week at
Cooking with Cricut
it is time for a card challenge where we can give back to a sweet little boy named Brandon. Brandon has been selected for Madison's May "I Feel the Love" Recipient. Brandon who is only 4 years old was in a terrible car accident and will need considerable long term care.
One family member was lost in this tragic accident and others were also seriously injured.
So here is my card for sweet little Brandon-
For my card I decided to dust off my Robotz cart and cut out a smiling robot. I used a 6 x 6 Easel card as my base and some robot paper I got at Michael's last year.
This cute little robot was cut from page 29 at 5 inches. I then added the stamp What's up?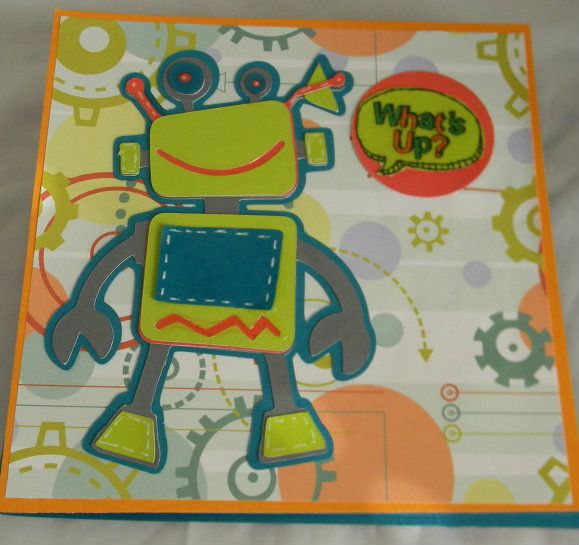 I cut out Brandon's name from the same cart at .75 inches and added a smile stamp.
I used a white gel pen and Glossy Accents to jazz it up a little.
Please join us for the
Cooking with Cricut
card challenge this week and lets send these cards out to Brandon. I am sure it would be uplifting to him and his family.