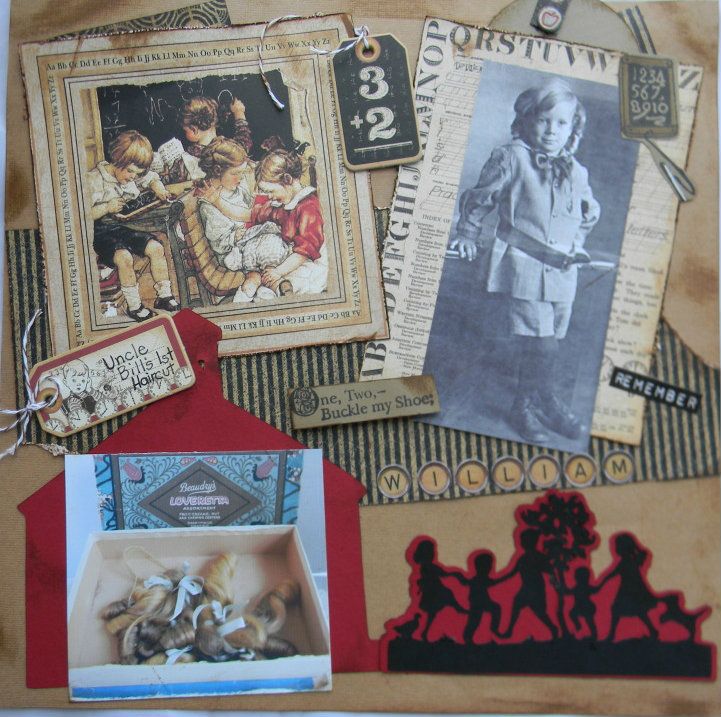 I had so much fun doing this layout for the Cricut Circle Family Momentos Challenge. For this challenge we were to take a picture of a family momento and scrapbook it. I knew right away what I was going to do.
The story that goes with this page is about my grandfather and my great uncle. My grandfather was the eldest of a large family and my great uncle the youngest. You can see the picture of my uncle when he was a young boy. I have always loved this picture and his adorable curls.
So the story that goes that the time finally came for my uncle to start school. As all the kids were walking to school my grandfather decided that he didn't want everyone making fun of his little brother and callng him a girl. so he took his pocket knife and cut all the curls off on the way to school. My two great aunts gathered all the curls and put them in their school bags and took them home. Needless to say my grandfather was in big trouble with his mom but probably saved his little brother from a lot of humiliation.
So in the left corner is the candy box full of my uncles curls that my great aunt gave to me some years ago. I am proud to say this adorable little boy grew up to serve in the European theater during World War II and lived to be in his 90's.
Recipe:
School house cut from Heritage cart page 35 at 6 inches.
The kids are from Nursery Rhymes page 57 cut at 3 inches
The journal circle is cut from Accent Essentials cut at 3 nches.
I used Graphic 45 School Days Paper, twine, brad, and Tim Holtz Distressed ink.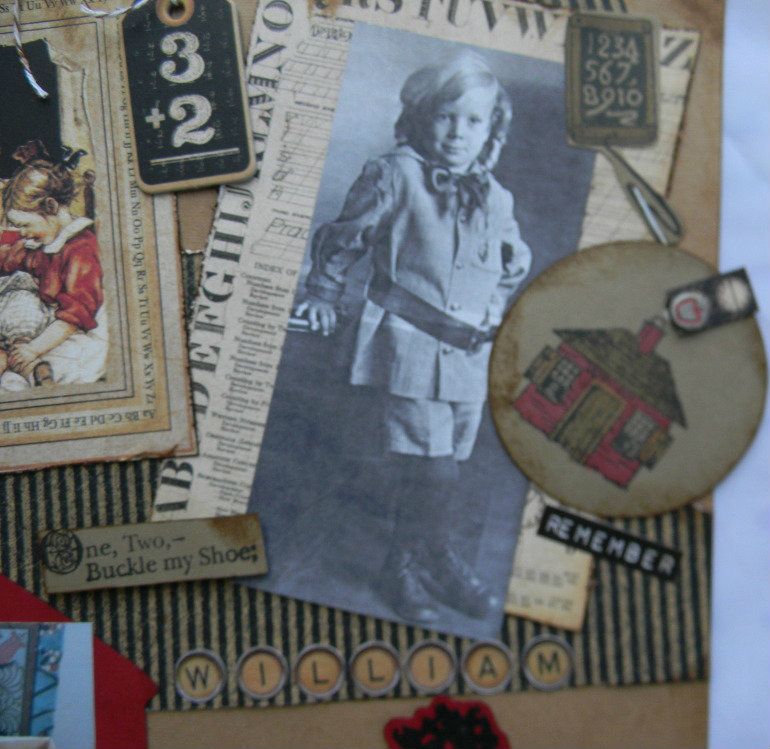 Closeup of pic and journal tag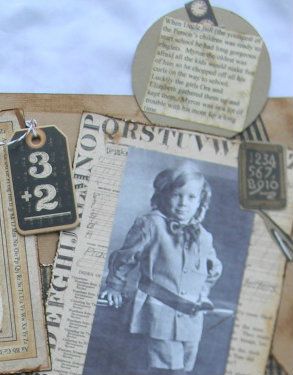 This is the back of the journal tag which tucks in behind the picture.