So many challenges going on with the usual blog challenge and National Scrapbooking Day.
Luckily the Cricut Circle challenges for NSD are due 5/11 as I was not able to scrap much this last
weekend. Here is another layout I did with several challenges in mind.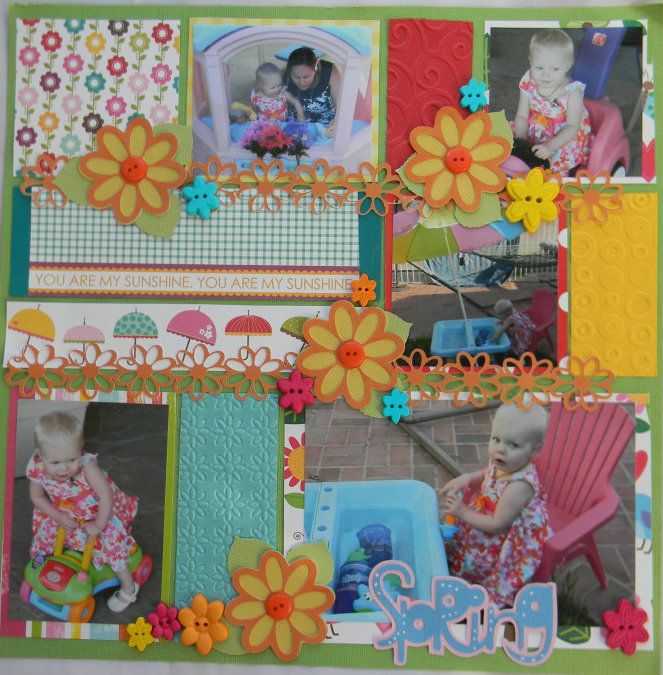 I am also entering this in the Cricut Circle Scraps Challenge - Make a Spring Layout and use the Cuttlebug.
Recipe:
I used Paper Trimmngs for the flowers and the flower border page 41.
The flowers were cut at 2 inches and the border 1.07 x 11.90.
The leaves are a MS punch
Spring is from Stretch your Imagination and was cut at 1.75 inches.
I really like the way the flowers, buttons and scraps went with Kenzie's sweet Easter dress.