I will have two posts today the first for Fantabulous Cricut Challenge Blog "Memorial Day"
and the second for Bitten by the Bug 2 "Garden Theme"
Happy Memorial day to you all and hope you have had a safe and fun weekend. Today at
Bitten by the Bug 2
the Challenge is "Garden." You can use any cartridge and any cut for this challenge as long as it fits the "Garden"theme.
For my double layout I used Spring Cottage and Nursery Rhymes for the title.
Sorry I don't have the exact sizes as I am visiting my daughter and forgot the book I write all my cuts in.
These are pictures of my three granddaughters.
The title is All things grow with love.
I used a wide MS punch for the white lace edge. Ribbon from my stash and a MS vine punch.
Flowers, bird, nest, branch, gazebo and gate all from Spring Cottage.
EK Success punch on mat corners
Here is the second side. Cottage is embossed and Stickles added for flowers.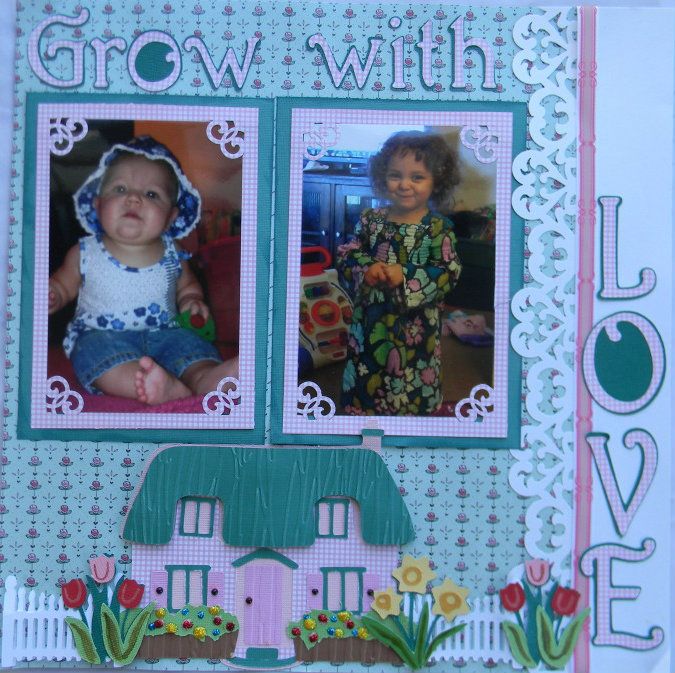 Close up of bird and eggs.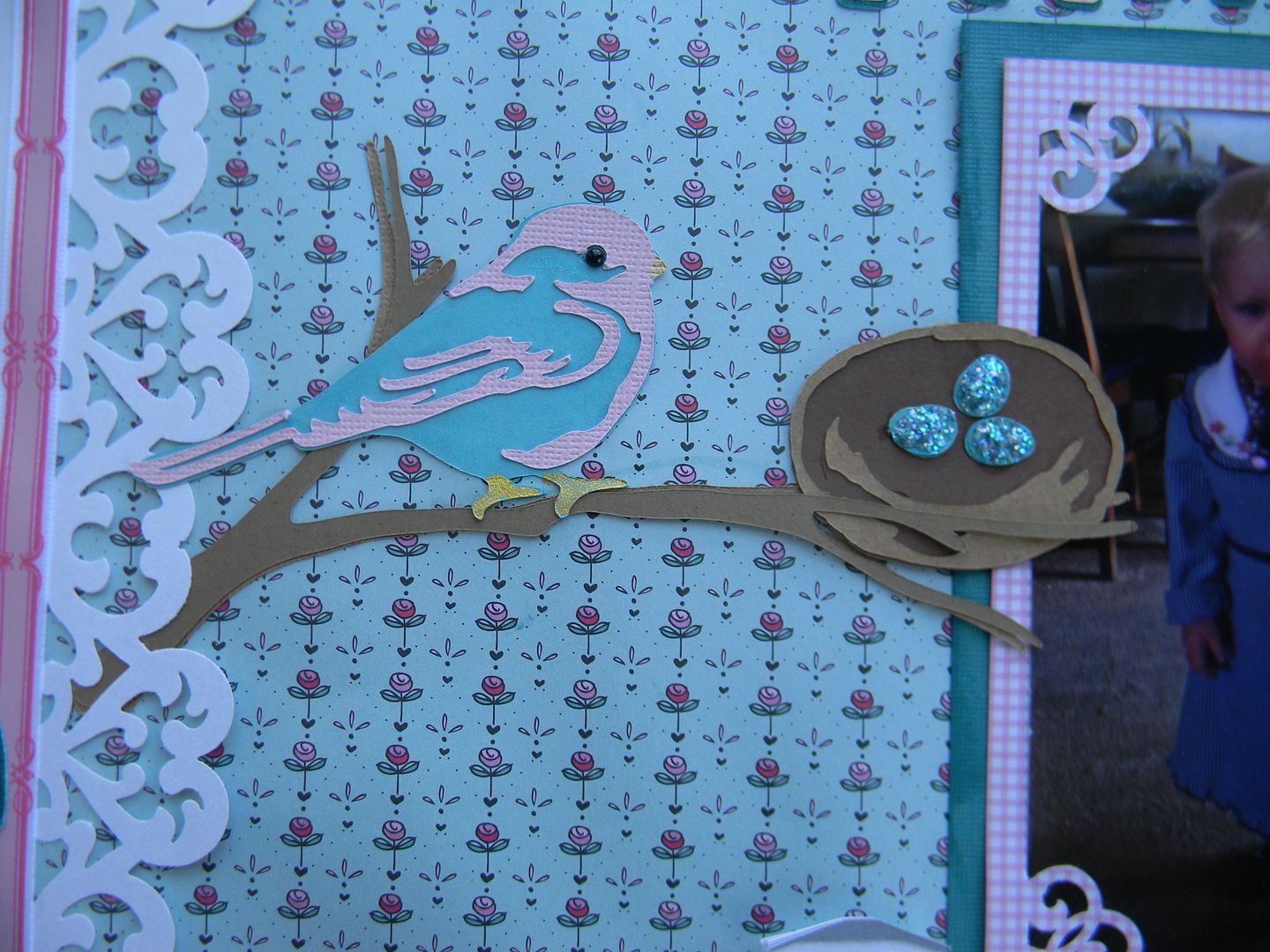 Closeup of gazebo
You have two weeks to join us for the
BBTB2
Garden Challenge. We can't wait to see what you create.
Happy craftin!