This week at Lasting Memories the layout challenge is to "Stencil those Layouts." Dig out those stencils and show us how you use them on your layouts. These are my two layout pages I did using paper and embellishments from Quick Quotes.
I covered the center of my page with cheap white paper to protect from over spray. I laid out chipboard pieces and butterflies for design.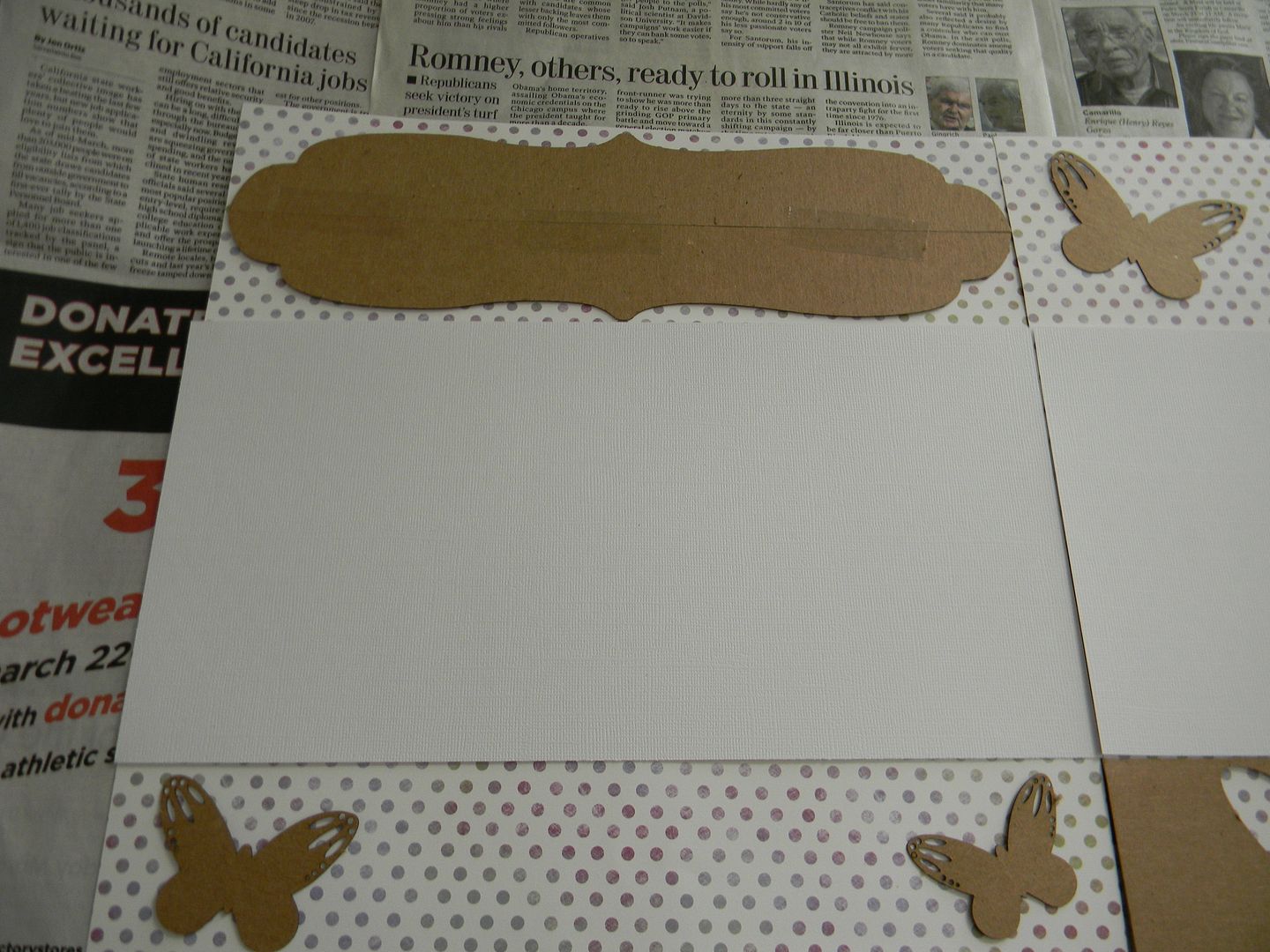 I also used the punched out pieces.
I sprayed over pieces using a lime and lavender Glimmer Mist spray.
I then added some more chipboard pieces and embellishments to complete the layout.
I hope you will join us for the challenge this week and show us how you use stencils on your layout
Here is the awesome inspirational sketch for this week if you would like to use it. Remember you do not have to use the sketch for the challenge. Check out the
Lasting Memories Blog
for the prize this week.