Welcome to the Memories in Tyme blog hops - where you will find some seriously talented people who love to share their ideas with you! Our hop today and tomorrow is all things relating to Spring - full of ideas for layouts, cards, décor or whatever else we've all decided to make! This is Lynda's favorite time of the year - where things are starting to look nice, not be too hot, flowers and trees starting to come out, and people in their yards making their surroundings look good!
Now, if you just happened upon my blog, then please go back to the beginning which is at Lynda's blog (http://memoriesintyme.blogspot.com/). Besides, the beginning is always the best anyway!!!
Hope you are in a "Springy Mood and ready to see all the great projects. For the hop today I made a double page layout for some future pictures of granddaughters. I so wish you could all see this layout in person as the picture just doesn't do it justice. The pastel and muted colors don't show up that well and yet they are so pretty. I used Elegant Edges, April Showers and one of my all time favorite cartridges A Child's Year.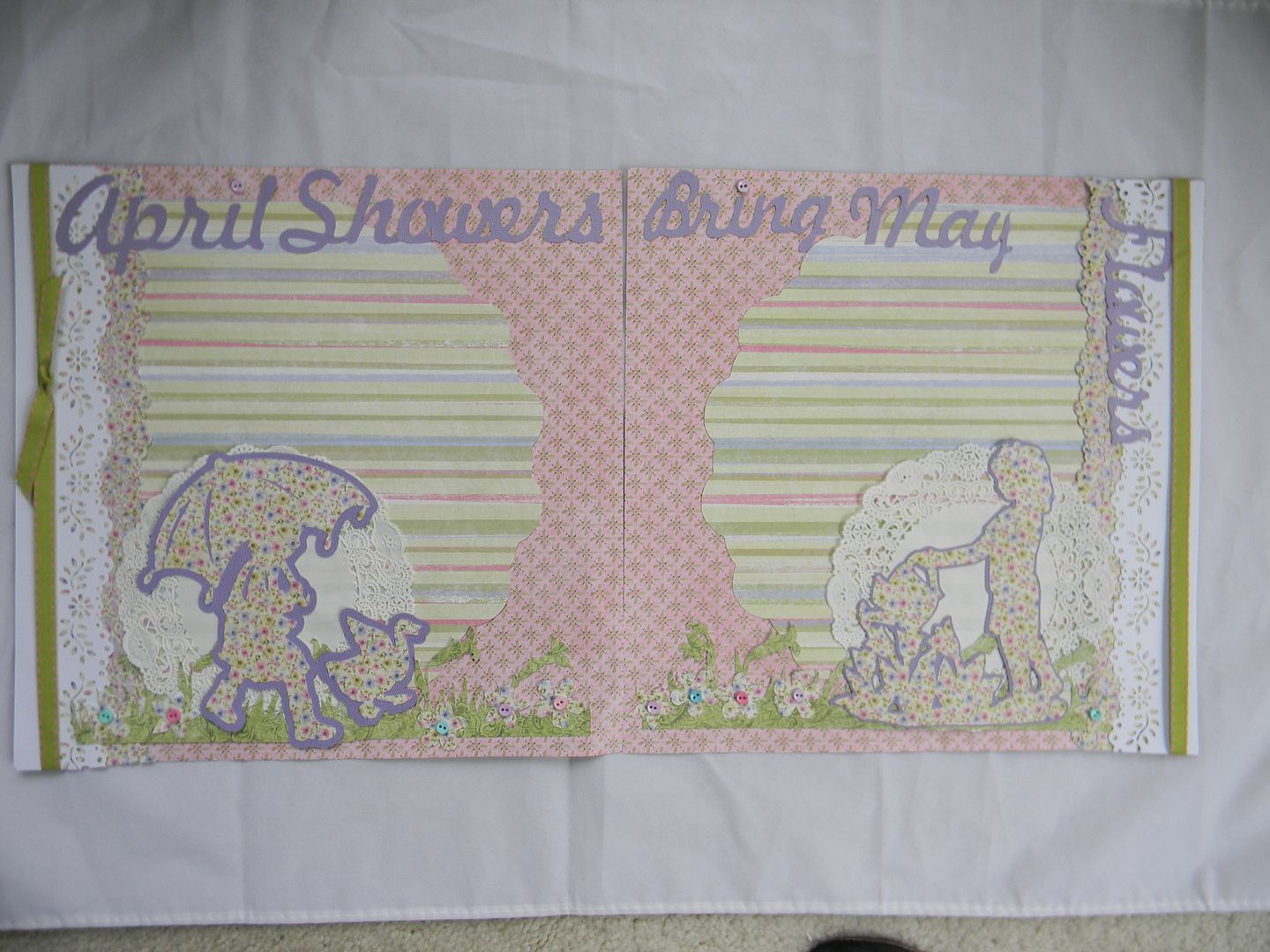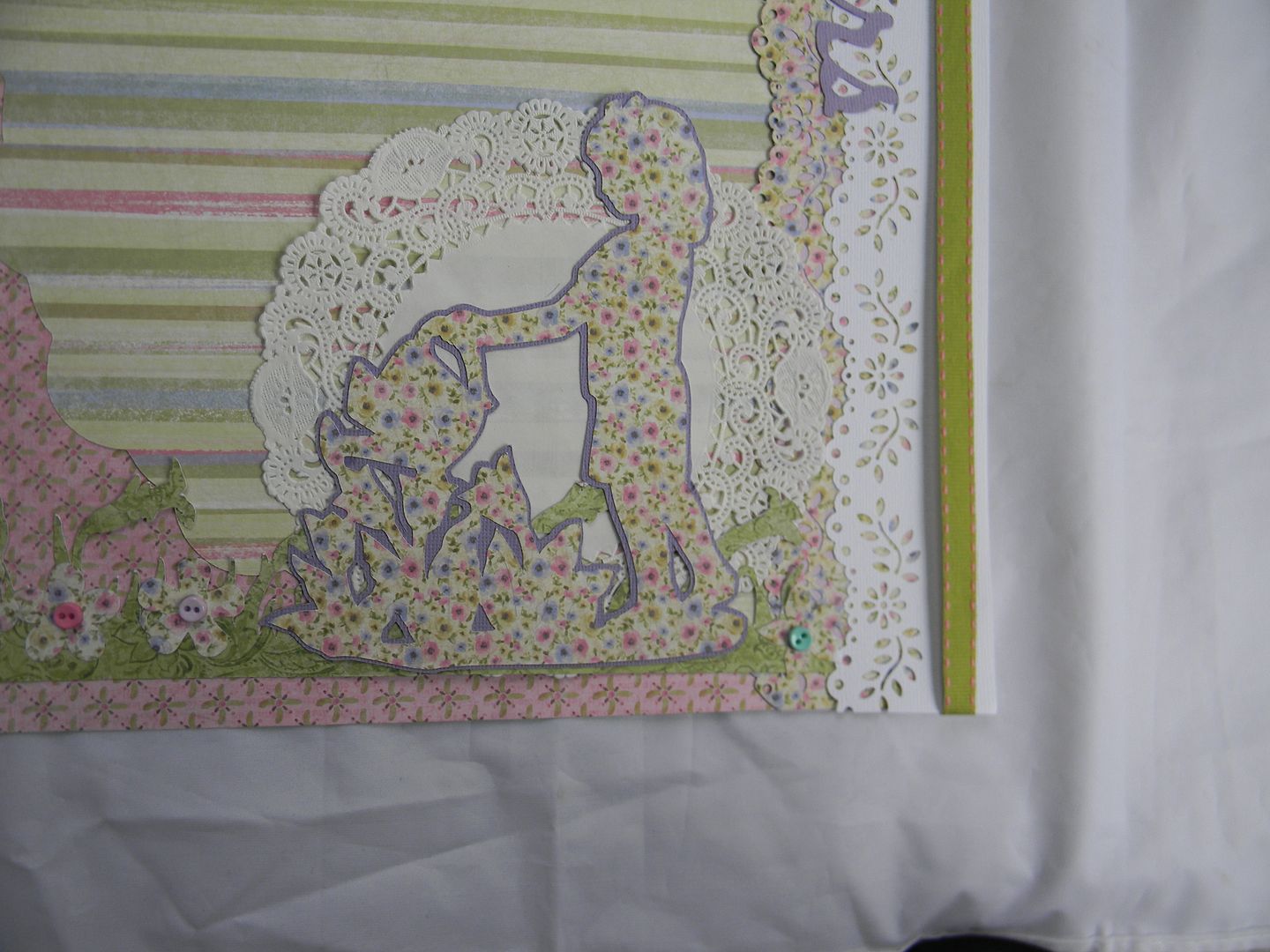 A Child's Year Cricut Cartridge page 34 and 36- cuts at 6 inches and cut shadow. The Flower and grass cut page 35 cut at 1.5.
Words from April Showers cartridge Striped background cut from Elegant Edges (Book cut) page 45 at 11 inches.
MS punch border and EK Sucess Punch for tiny flowers
Tiny buttons and paper doilies
Paper- K and Company double sided stack
For my blog candy I ask that you be a follower and leave a comment. One lucky random winner will receive a goody bag, I am in the hop both days April 7th and 8th so you double your chances if you hop by both days. I will be participating both today and tomorrow so make sure you come back and leave a comment both days to double your chances.
Blog candy from Memories in Tyme…One lucky winner for April will receive a digital album for Spring made especially for them by Lynda! Retail value $150 - in order to get in on the drawing, make sure to:
1. Be a follower of my blog!
2. For extra entries...follow me on Twitter and Facebook Fanpage - information is on my blog!
3. Please check out everyone's blogs and leave a comment on theirs...the more you do the more entries you will get!
Thank you for checking out my project, now follow the links below and remember to visit all the stops for MAXIMUM ideas and LOTS OF FUN!!! Next up on the hop is (name of the next person as you link up), make sure you check out her fun project!!!