I have been sick all week and am actually under quarantine until Monday. Great way to spend my week off from babysitting while my daughter is on Spring Break isn't it? So I have been designing on my Gypsy and finally felt well enough to work in my craft room awhile today. The pictures are of my granddaughter Kenzie. The first page is her sitting in one of my "bear chairs" and the other page is her feeding her baby doll and playing at Grammy's.
I used Sketch #203 from
Creative Scrappers
for this page and am entering it in the challenge
Recipe:
Once Upon A Princess- crown border used crown cut page 68 4" x 10 " and cut in 1/2
Princess clothes page 33 cut at 5 "
Princess body page 25 cut at 5 "
Crown letters on banners cut at 1.5 "
Birthday Bash- banner pieces cut at 2 "
Three Birds on Parade- Princess title and crown page 37 2 1/2 "
Detail of Princess with Peachy Keen face, Smooch Ink, Glossy Accents, Gel Pen for faux stitching.
Closeup of title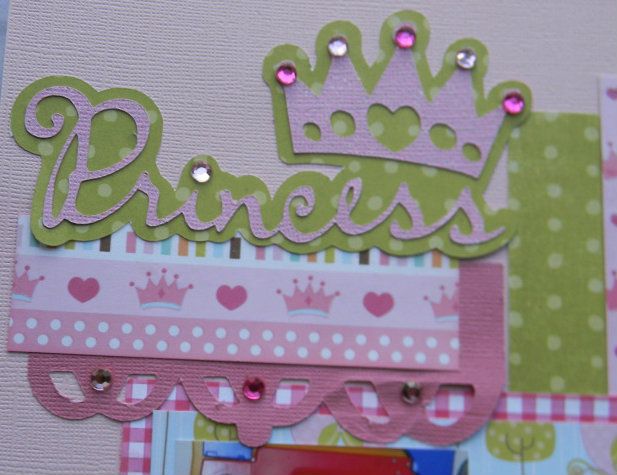 Closeup of banner- used twine, gems and scepter and crown brad
This is the second page to go with it. Using scraps from first page. The love you and butterfly are from a card I had in my stash that got smooshed. The letters " For U and me and me" I cut out of a piece of scrapbook paper and pop dotted.