Sketches are always a great way to get one's creative juices going. This week for the Sweet Sassy Design Team we were asked to use a card sketch from Moho Mondays. Right away I got out my DCWV Chateau Lavendar Stack I got from one of my dear crafty friends for my birthday last month. It is the most gorgeous paper and can be found at Joann's. All the papers came from either this stack or the matching cardstock stack. Don't you just love the colors?
The card was glued to a card base of cream cardstock which I inked with green ink on the edges. The green and cream stripe is also another page and I cut the V into the end.
Even the little tag was from one of the pages with the cute flowers. I added ribbon, MS punch leaves, a shiny flower from my stash, hello stamp, 3 brads and a K and Company dragon fly from an embellishment kit.
The background fancy circle was cut from Paper Lace 2 page 23 with the shadow at 3.5 inches.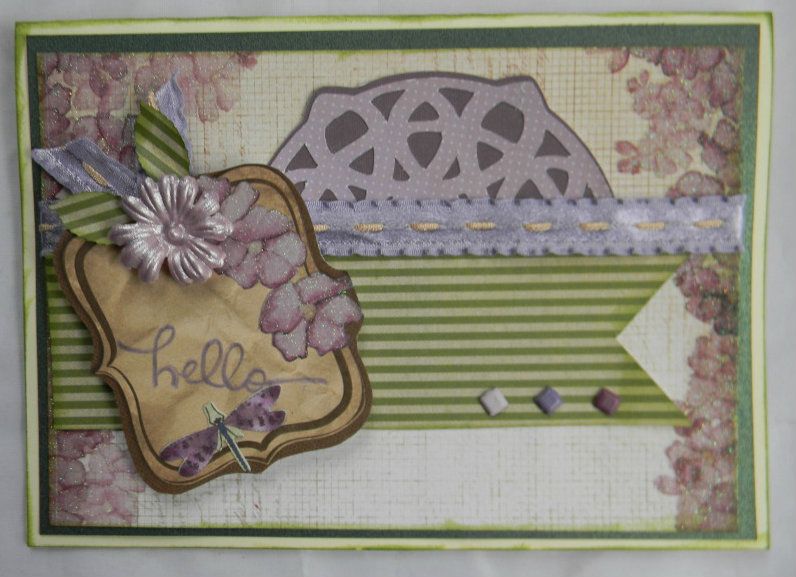 Here is the sketch we used.
Here is the inside. I used some of the scraps from the front and another dragon fly from K and Company.
I left it blank so I could write on it when needed.
This picture shows that I lay my ribbon out and attach to back with ATG gun. Next I added brads before attaching the entire thing to my card. That way the brad backs and ribbon do not show.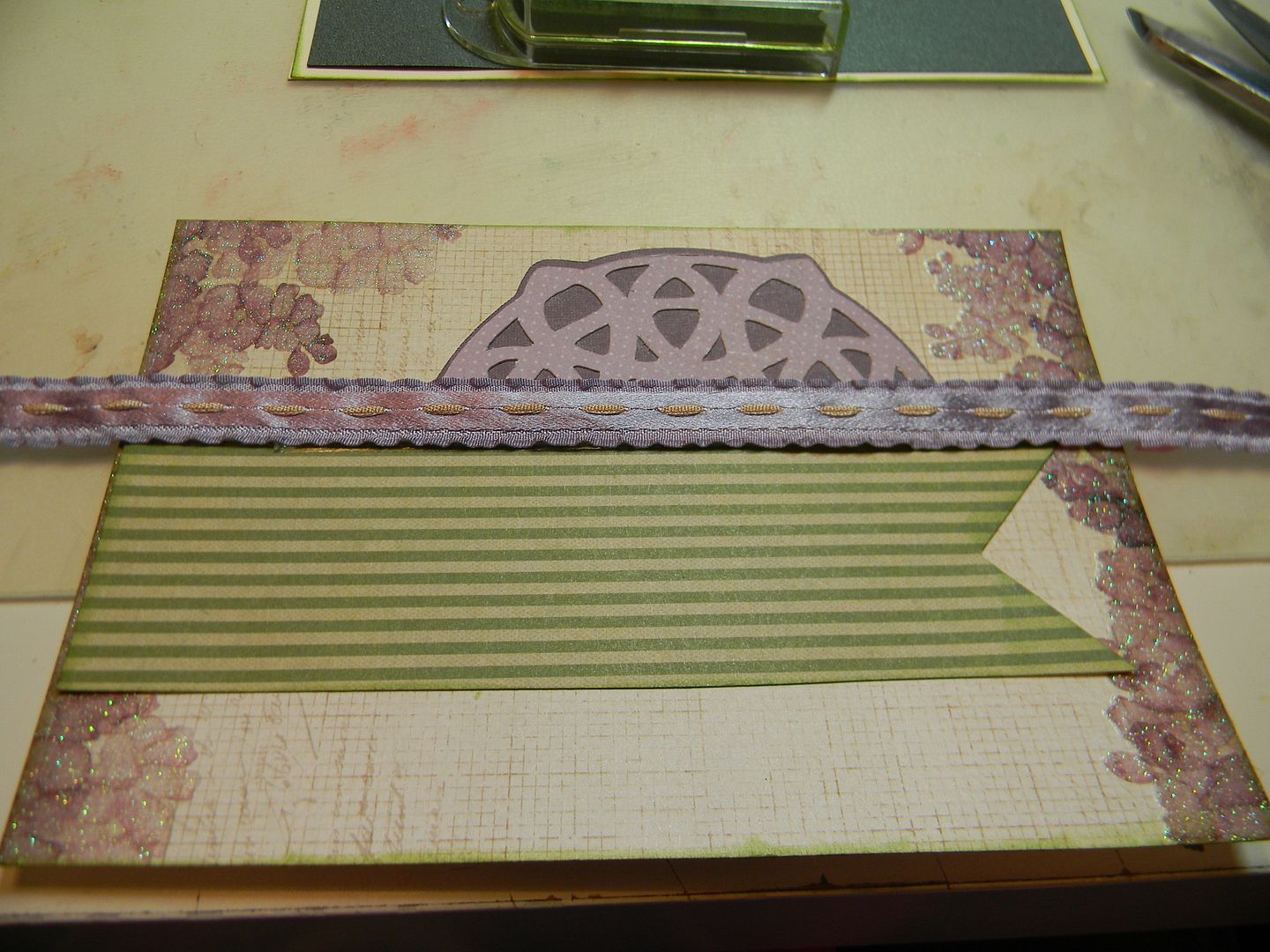 I
I am looking forward to seeing what all the designers make with this wonderful sketch.
Happy Craftin!