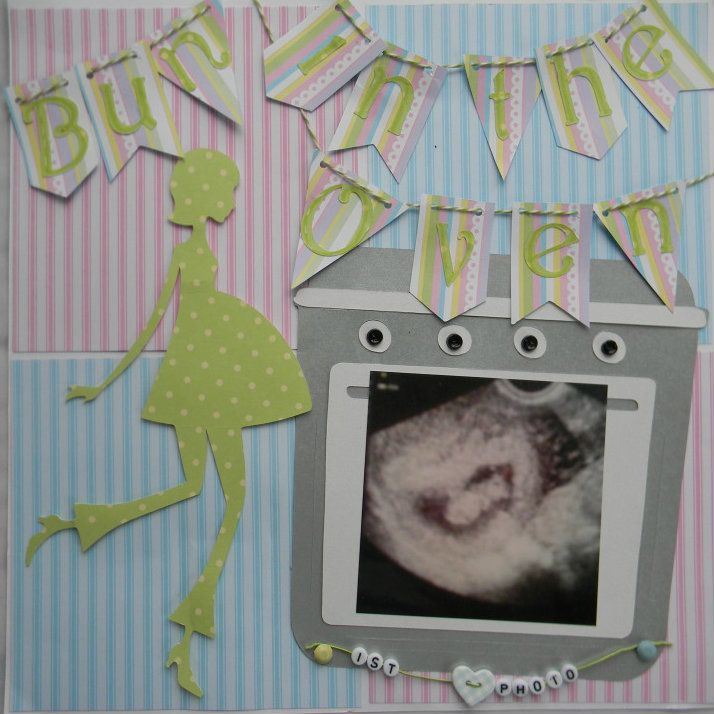 Today I have a layout I made the other day for a challenge at
Child's Play.
based on the Easy Bake Oven and also
Amanda's Scrap and More
Getting Scrappy Challenge use a banner or pennant.
Right away I remembered an idea I saw at a scrapbook expo of a baby ultrasound in and oven. So I got out my From the Kitchen cart and made an oven to fit the untrasound picture my daughter just got. Then I cut out the cute little prego lady from New Arrival. The banner is from Birthday Bash and the letters are Nursery Rhymes. At the bottom I used some little alphabet beads and a heart button to make a little banner that says !st Photo. I kept the background generic blues, pinks and greens and yellows since we don't know if its a boy or girl yet.
So my first page of grandbaby #4 album has begun.