While I have been sick this week I was lucky enough to get 72 Spectrum Noir alcohol markers. I have not wanted to delve into the expensive world of Copic Markers so found this alternative through some Cricut friends. I practiced some this week while in bed with some of the adorable digi files that Melin has at
Paper Crafting World.
I am so honored to be on Melin's design team at
Cooking with Cricut
. I love her cutting files and wanted to try more of the digitals so now I can.
I made this card for the sketch challenge at
Frosted Designs
and am also entering it in the Wacky Wednesday Baby theme challenge at More than Favors
. I always need baby card for my MOPS
(Mothers of Preschoolers Groups)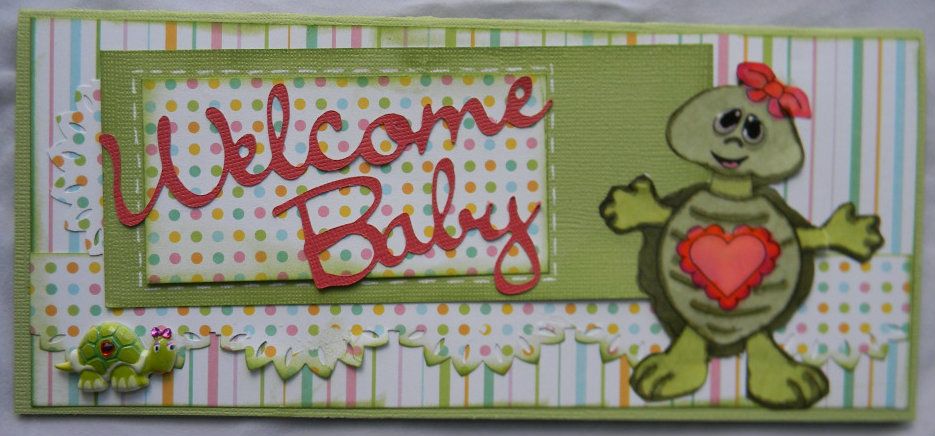 Welcome Baby is from Holiday Cakes and I used an MS punch and a cute little turtle embellishment that matched my digi.
So check out Paper Crafting World for great digital stamps, cutting files and page kits. I hear the awesome page kits are on sale this week so stop in and check it out.