Hi everyone- I am so excited that Amy has asked me to be a Guest Designer at
Decorate to Celebrate.
I have gotten to know both Amy and Rhonda through the blogging world and admire both of them and their talents. I often participate in the Decorate to Celebrate challenges and find them a lot of fun.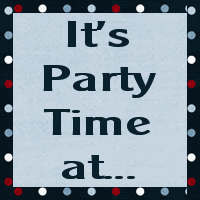 This week (starting April 18th) the challenge is "All for the Teachers!" (classroom parties, teacher gifts, etc. I was really excited to be a guest designer for this challenge since I was a teacher for 33 years before I retired. I think it is really important to let teachers today know how much we appreciate all they do.
Amy has graciously allowed me to post
my project early as Wednesdays are my Design Team day for
Cooking with Cricut
. So make sure you check out the
Decorate to Celebrate
post on Wed. 4/18 to see other ideas for the All for Teachers challenge.
My project is a paper flower bouquet entitled "You were Mint to teach"
The flowers were cut from Flower Shop page 20 at 4 inches which made 6 to a page.
You could cut them 3.75 and get 9 to a page.
I used all primary colors- several colors of yellow, red and blue. There are two flowers per stem.
Each flower is edged with white chalk. A little hard to see in the photo but definitely turned my white chalk a little pink.
I used kaboob skewers for the stems and using Glue Dots adhered the sticks in the center of two paper flowers. I then secured the Mints to the center of the front flower.
The apple for the sign is 4 inches cut from Doodlecharms and I added the sentiment with a white gel pen. I also added an apple tag for the signature.
For the container I used a pot from the $1 section at Target. Added a little oasis and topped it off with raffia. I also edged the pot with mints to give the teacher more candy. You can make these bouquets any size you want and just add flowers till you feel it is full enough.
Flower bouquets are great for any occasion so I hope you will give them a try.
I hope you enjoyed my project.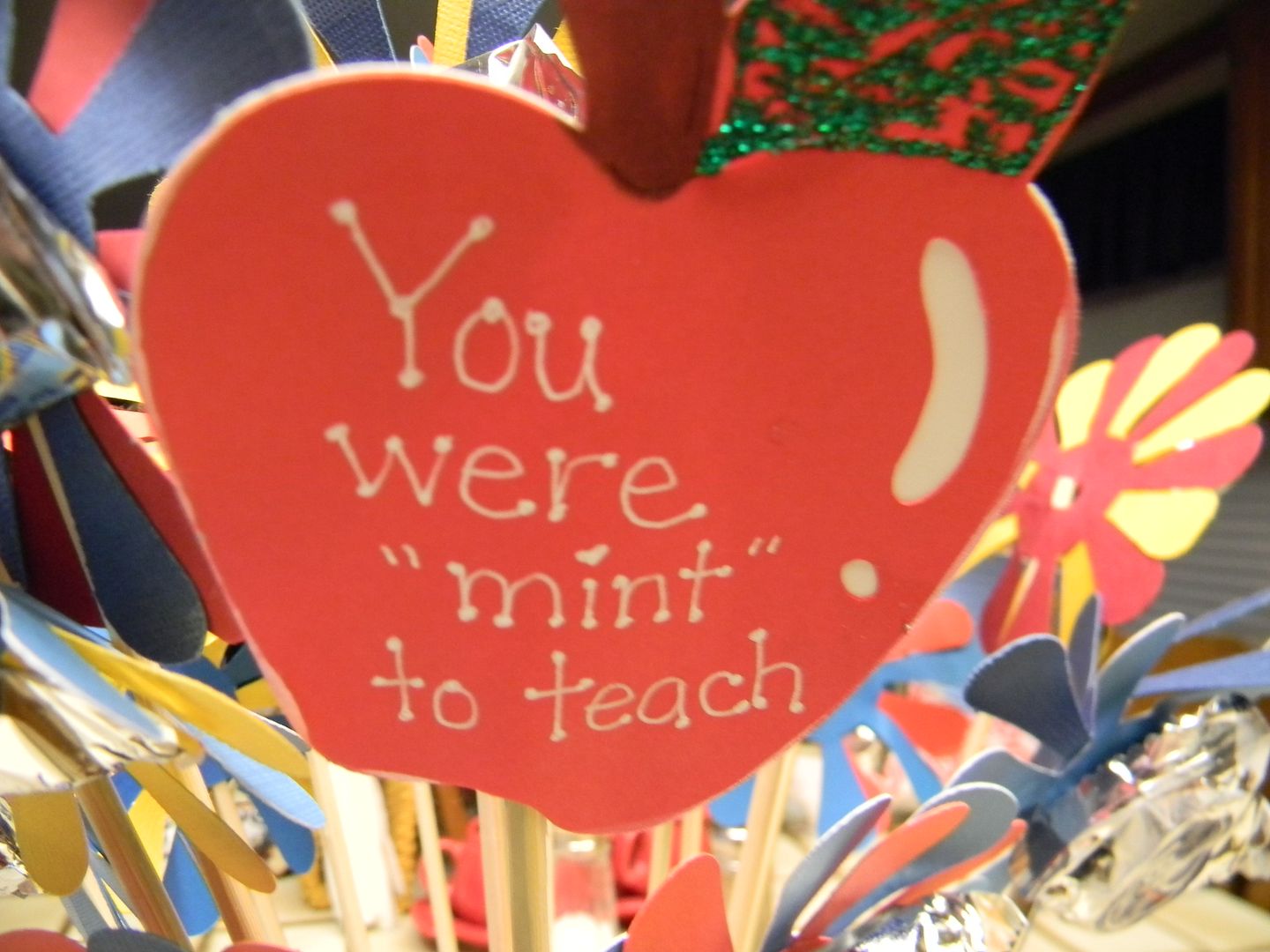 I am also entering this in the Weekly Cricut Circle Challenge " Teacher's Rock Challenge "- Use primary colors and chalk your edges.
I hope you will join Amy, Rhonda and all the Design Team this week and create a project for teachers and link it up to
Deorate to Celebrate.