I found a great challenge called
Child's Play
. One of the challenges this week is the
Wizard of Oz Challenge. I love Wizard of Oz and had my
Graphic 45 Wizard of Oz paper. I just always have a hard time cutting into it but now I have.
I also used a
MS branch punch and the
Poppy is cut at 3 inches from 50 states Cricut cartridge
Now let me explain what you are seeing. There are two sets of double page layouts- one for me and one for my daughter. The pictures are the same. They are of my granddaughter Kenzie at Easter. First she was day dreaming as she was really tired. Then once she caught me taking her picture across the table she got really silly.
The papers are basically the same. But I changed the embellishements.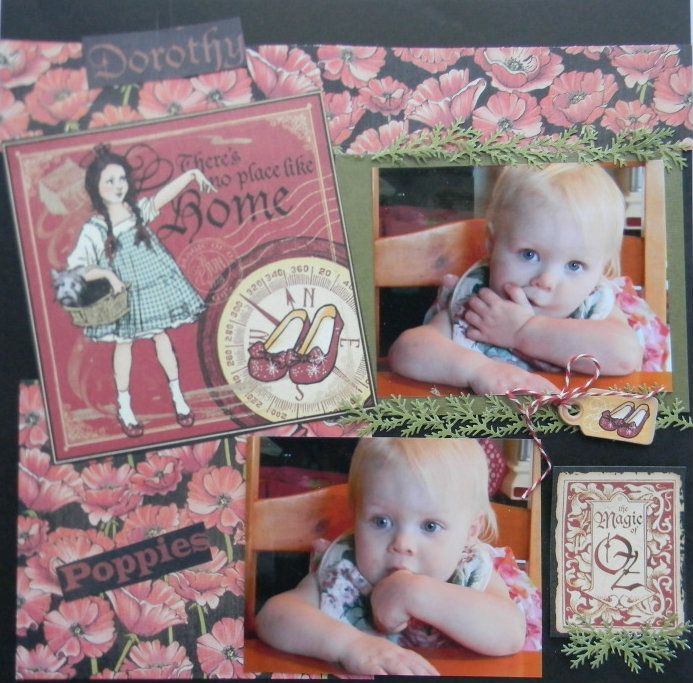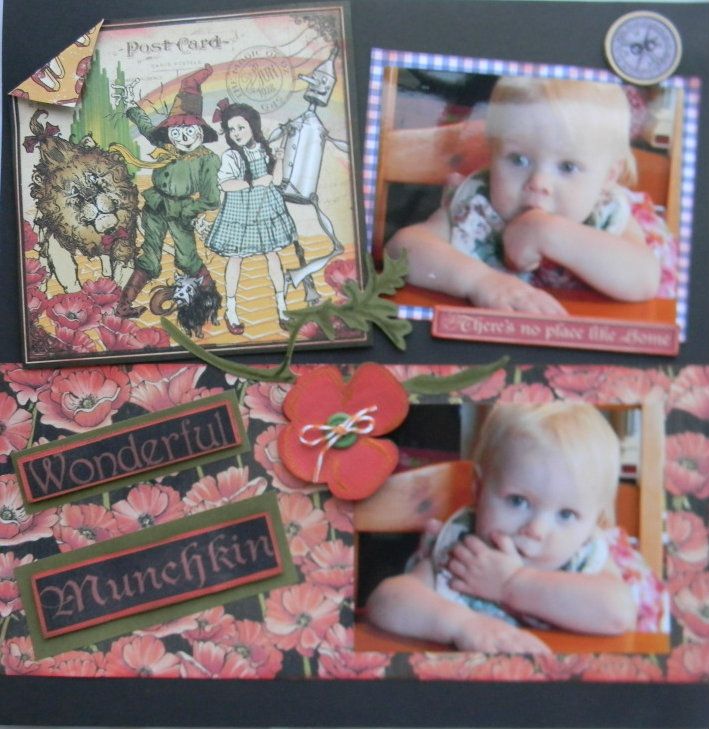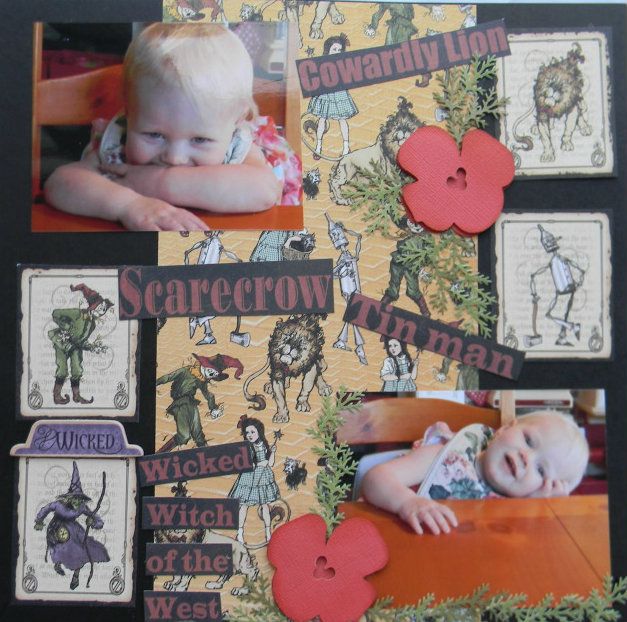 Now that I used my paper finally I am sure you will be seeing some more Wizard of Oz things soon-like maybe even tomorrow. Happy Craftin - Suzanne