This weeks challenge at
Cooking with Cricut
is Easter. I am trying to get some layout pages done ahead of time so I will be ready for those cute pics of my granddaughters. This year we will try our first Easter Egg Hunt with the oldest two. The title is Eggspecially Cute. For the two g's I used an egg shape.
Closeup of title
Second Page
More closeups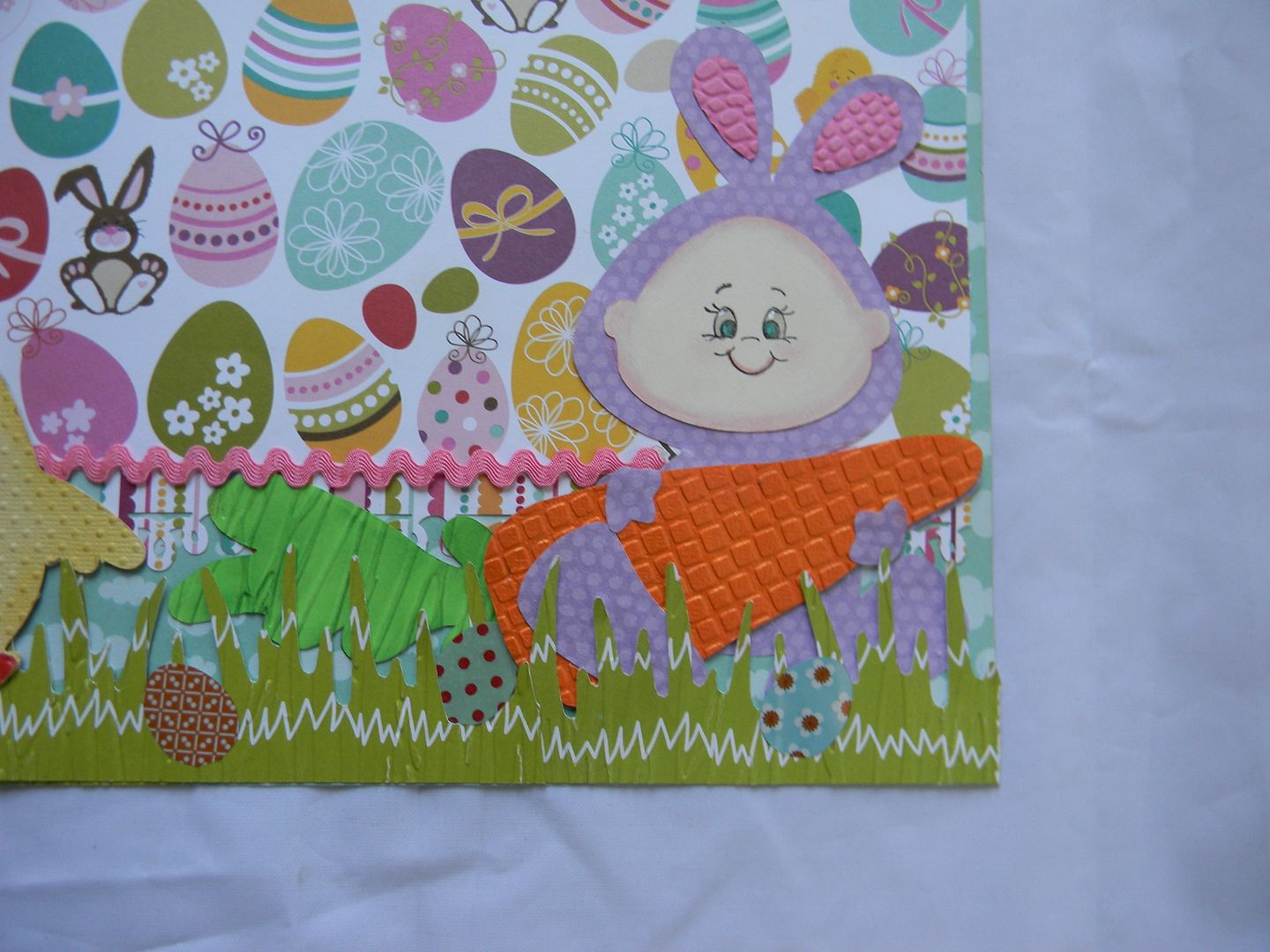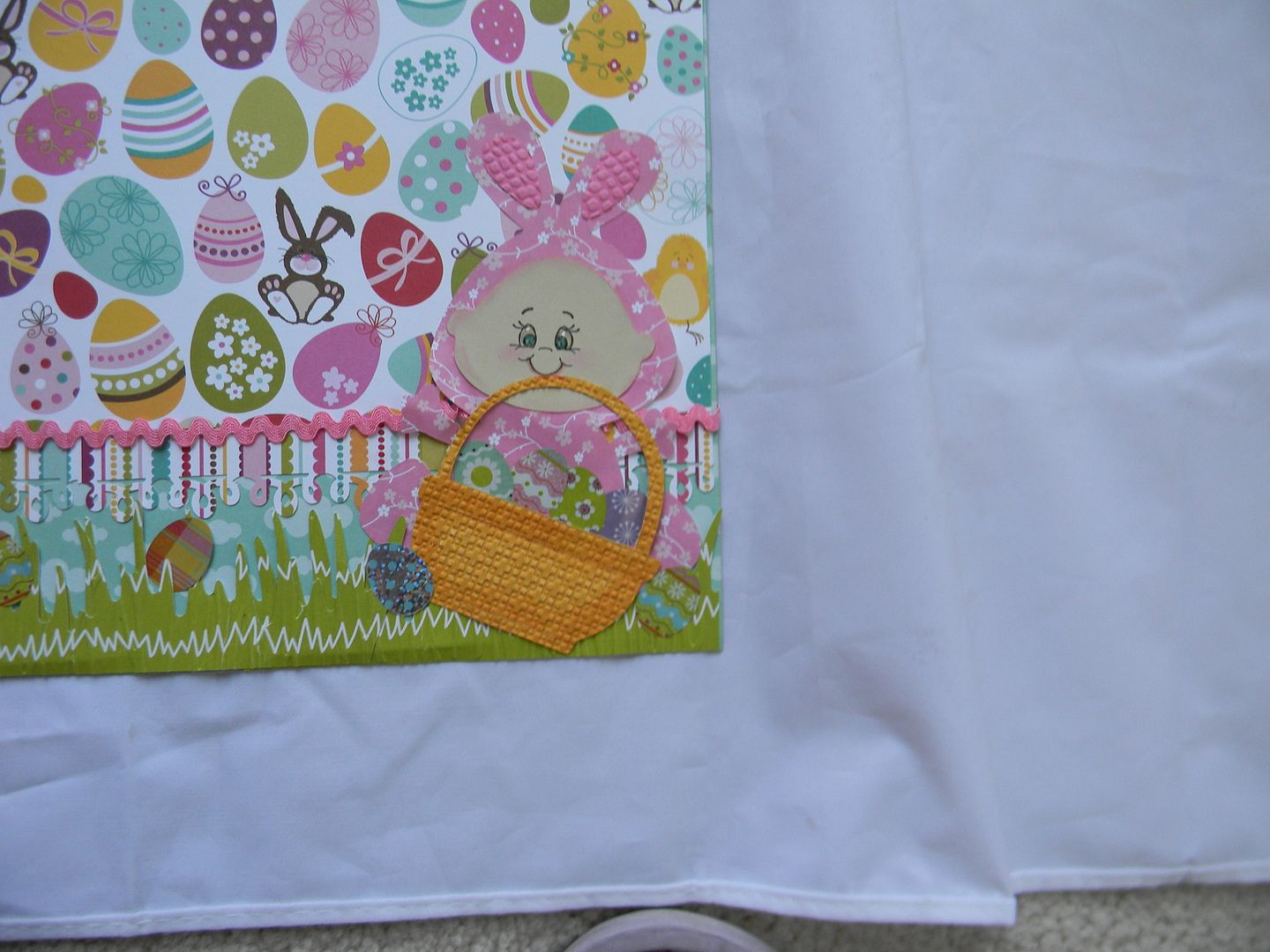 Recipe:
Paper Bella Blvd.
Easter and Spring Fling Paper
Recollections Embossed Paper
Mambi sticker and eggs
Glossy Accents and beads
Embossing folder and chalk
Rick rack from $1 Michaels rack
Simply Charmed Cartridge
chick 4 inches bunny 5/5 inches
Title Nursery Rhymes 2 inches
Eggs Doodlecharms 5 " and 6 "
Grass border Ms all Ocassions pop dotted
Also entering my layout in the following challenges
I am looking forward to everyone's entries in the Easter Challenge. I hope you will join us. It is so much fun looking at all the entries each week and seeing all the creative ideas.