Lots of blogs are having challenges this week to make tags. I am not a big tag maker but I decided to give it a go since I was inspired by the Design Team Members and other bloggers. This tag is cut from Winter Frolic at 4 inches out of craft paper. I embossed it and used Tim Holtz green ink to ink the edges and the embossing.
These are the front of my tags.
The first I made three 2.75 inch spiral roses from Art Philosophy. Two are wound tight and one loose.
I then added branch punch cutouts, died seam binding, and one Happy Holidays embellishment. The second is the bird and cage cut from Winter Frolic. I added three little tiny pearls for berries.
The first one you sign on the back. The second one is two pieces and you slide it open to write inside.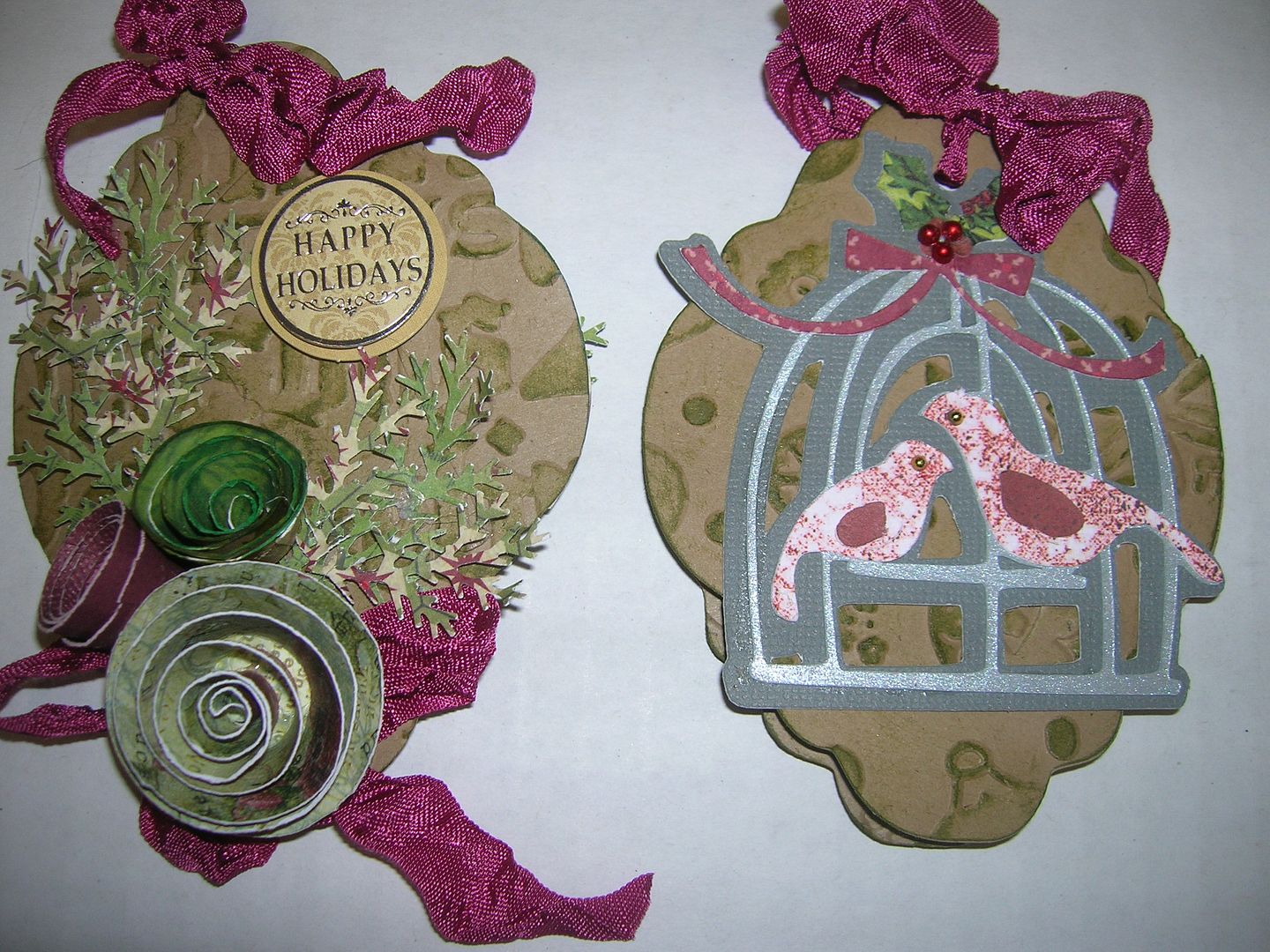 This is the back of my tags. I used branches and tiny pearls for first one. Second one I used MS holly punch and Holiday Hugs cut from Winter Frolic with tiny pearls for berries.