I bought these glass ornaments to make for the Mops (Mothers of Preschoolers) ladies I mentor at church. I planned to color them using the floor wax technique but never seemed to get the floor wax. So instead I tried dropping Alcohol Ink and really loved the way they came out. When I dropped the ink it poured around edges and pooled at bottom which made cool effects. I used two colors on each one.
Closeups
Here are all the ornaments laid out drying.
The letters are cut from Winter Woodland at 3 inches.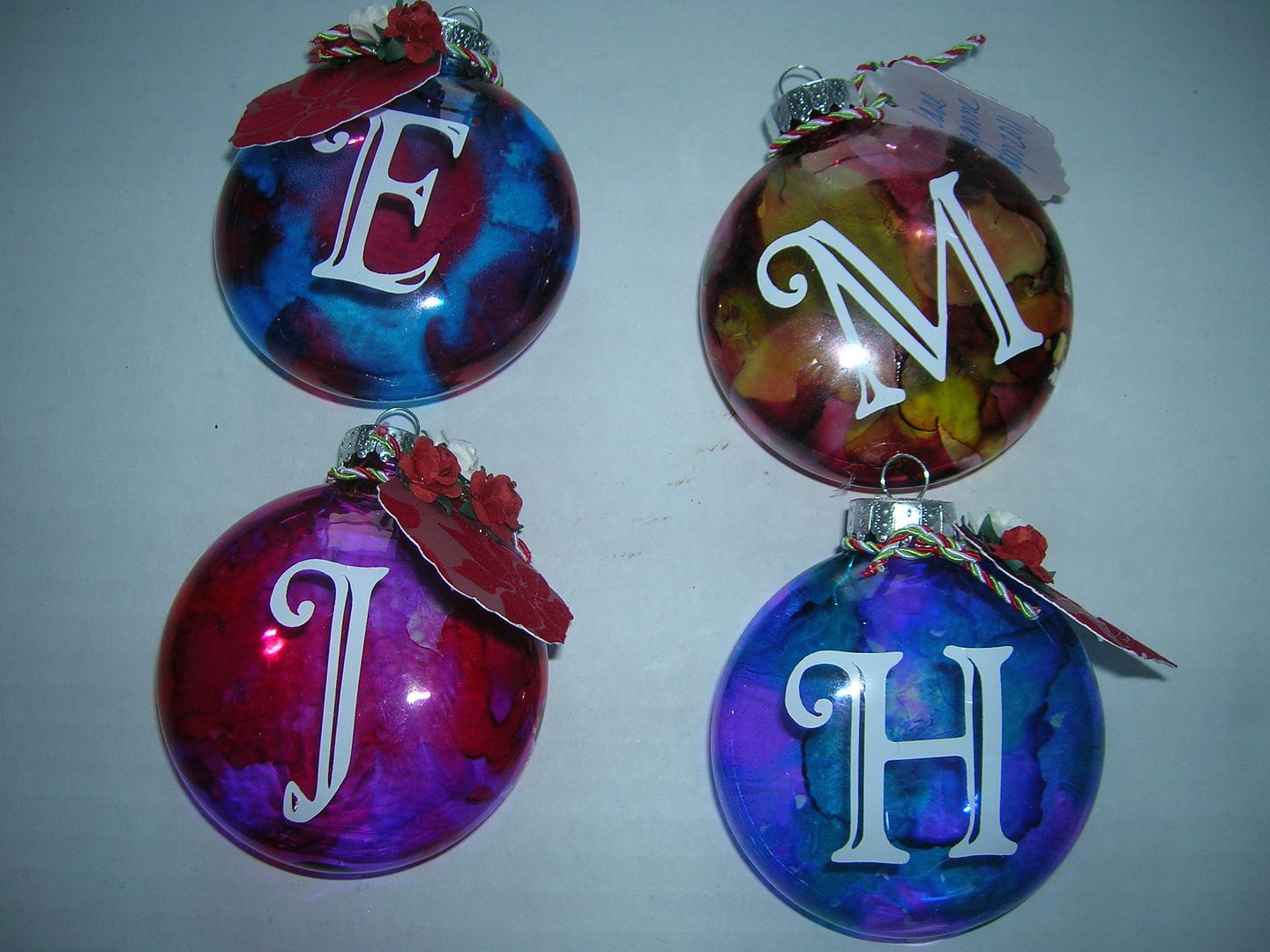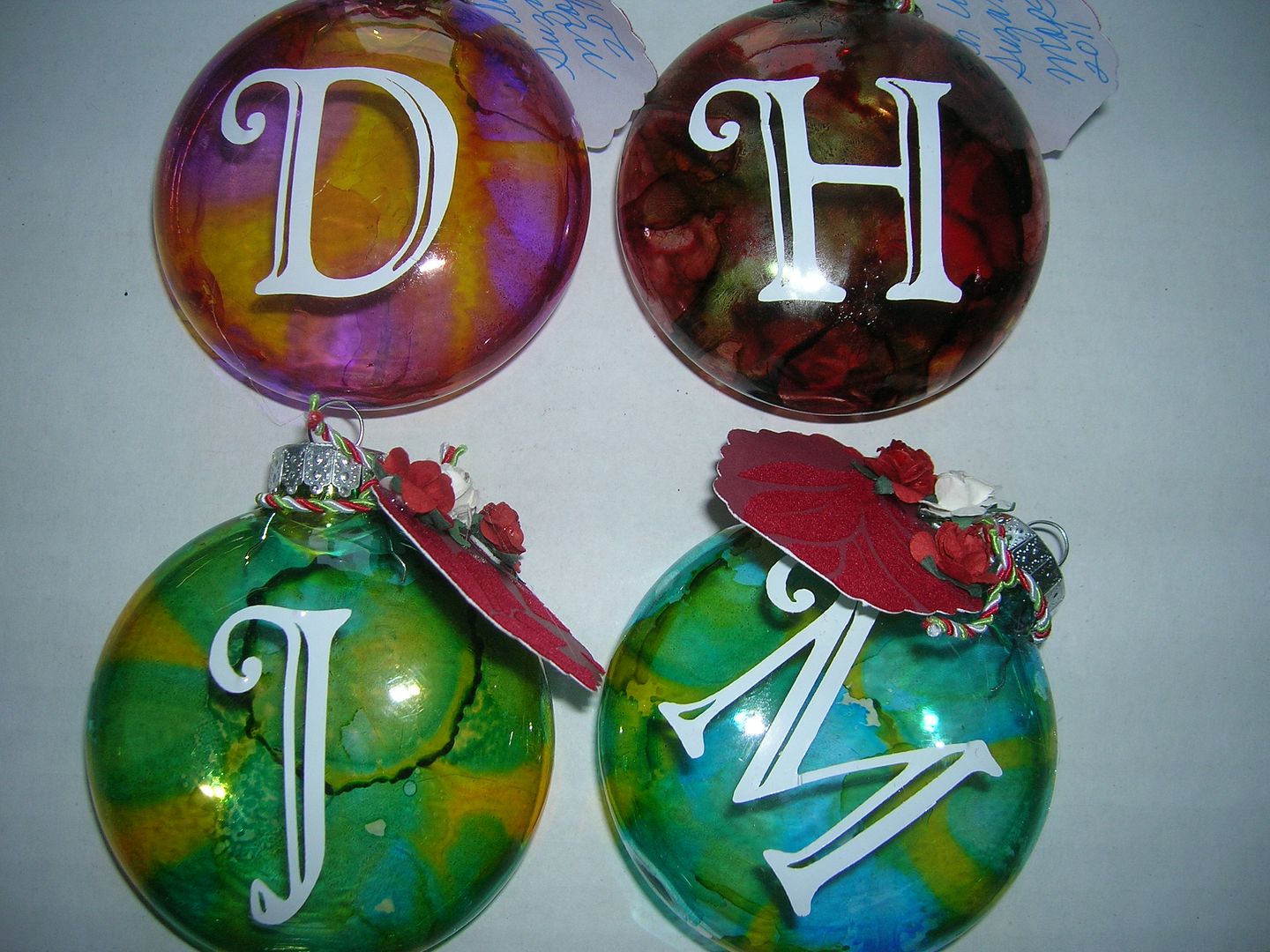 The Tags from Winter Wonderland cut at 2 inches page 41 and I then added mini roses to top.
For the Cricut Circle challenge this week we were to use purchased flowers. Well I purchased these flowers over three years ago for my daughter's wedding and we still have 100's.
CC weekly challenge- Flower Fusion Challenge using purchased flowers
Then I needed to make boxes to put each ornament in.
I used Sweet Tooth Boxes page 60 cut at 11 inches
I then made Tim Holtz rosette, used K and Company embellishments
and Graphic 45 tags cut from paper and Michaels ribbon.
I used to make a box like this by hand so I was thrilled how quick they cut and went together.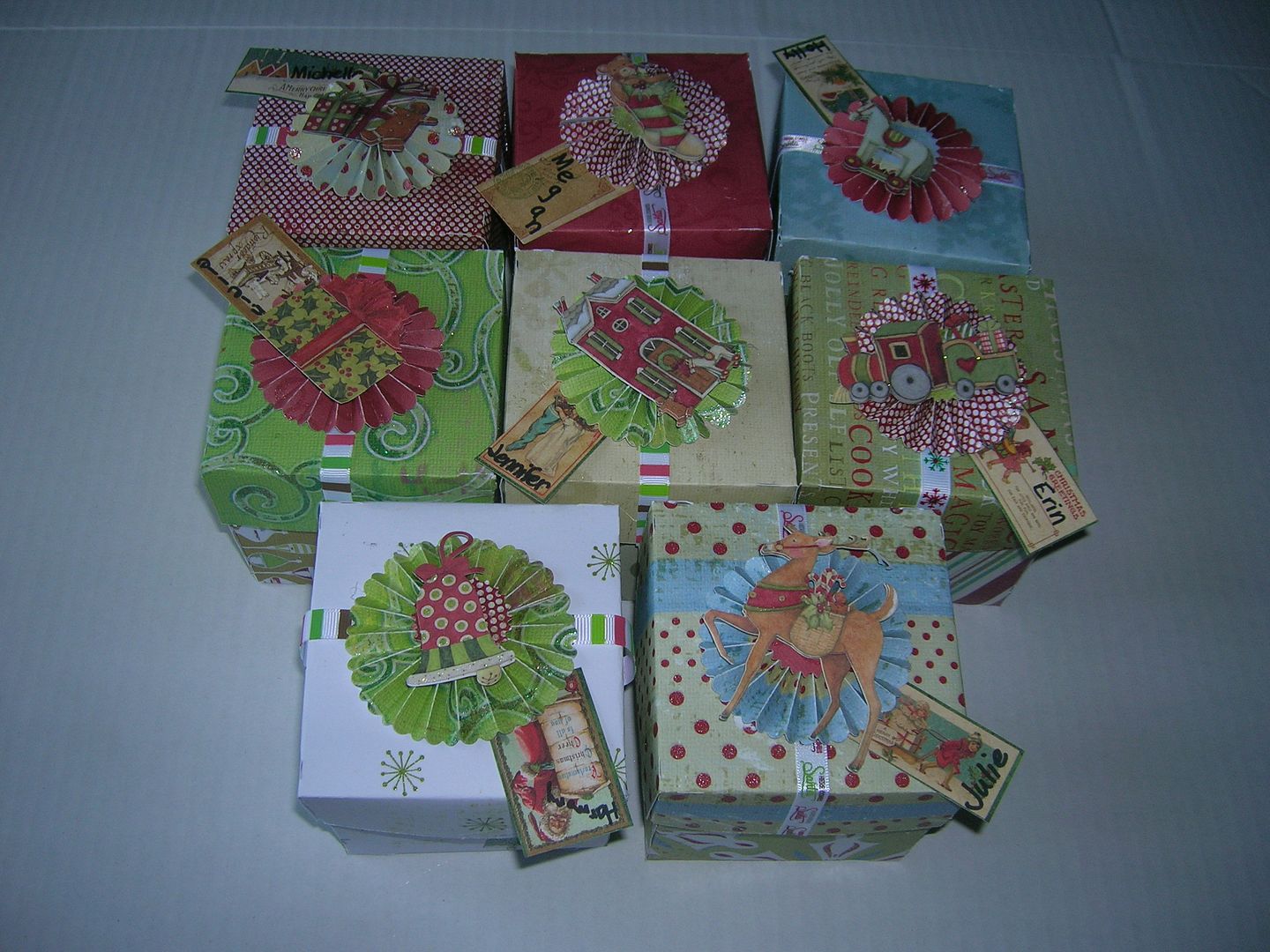 Entering in CC Monthly challenge- Holiday Gift Wrapping Challenge