Hello everyone- so glad you found the time to join us this week for the Fantabulous Cricut Challenge. I know right now we are all so busy with Christmas less than 2 weeks away. So sit down relax and check out this weeks challenge - Rolling in Ribbon
The challenge is to use ribbon somewhere on your project along with your Cricut cut.
Today I would like to share with you how to glitz up some already cute paper for a layout.
The paper I used for this project is the
Recollections Sugar Plums Paper Stack from Michaels this year,
I thought this page was so cute but I wanted to do more with it.
Here is the finished product.
I used the gingerbread paper from the same stack. I added red glitter rick rack from Michaels,
I also added gingerbread ribbon which I cut at different lengths.
I added snowflakes and Stickles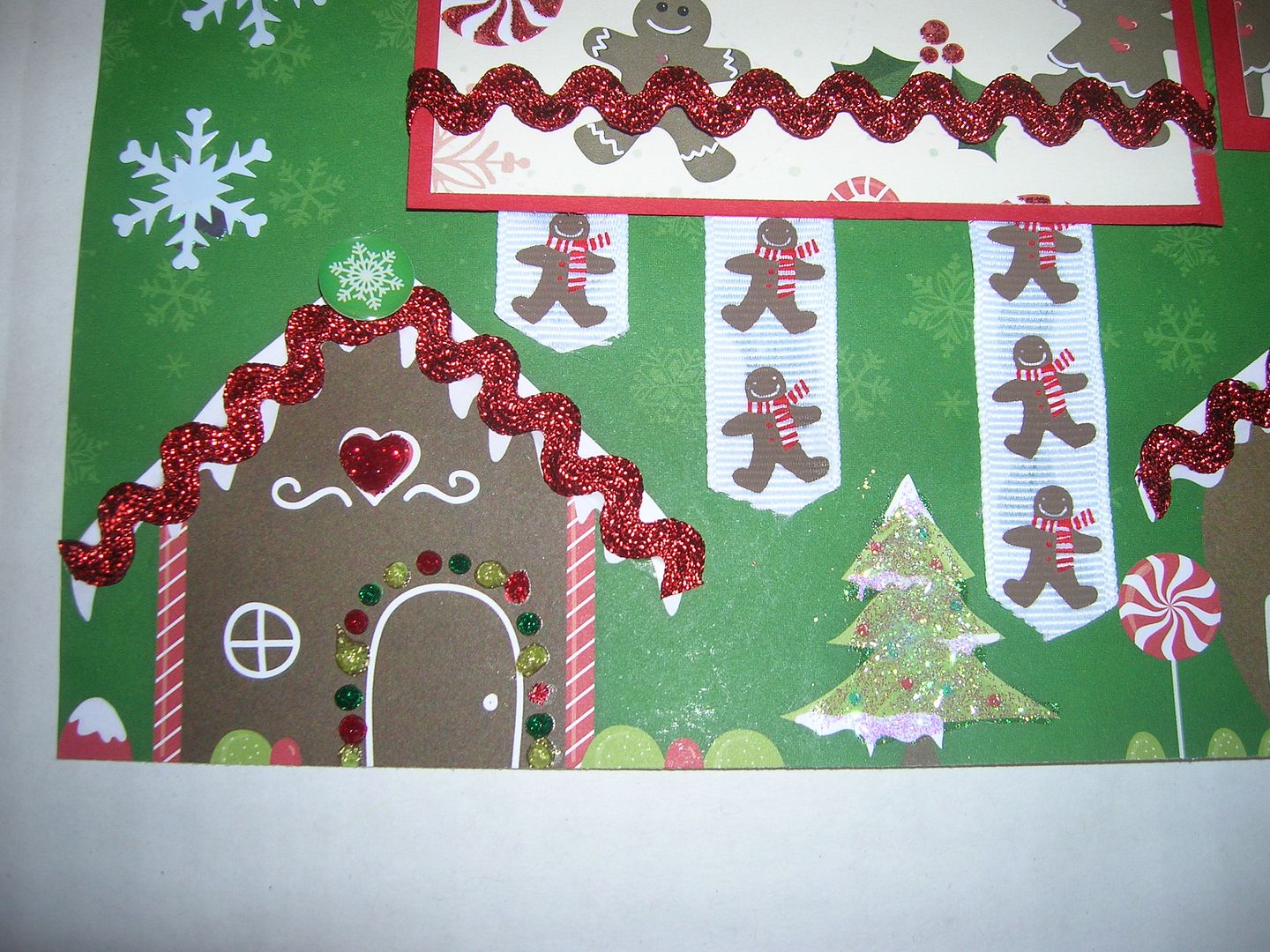 To the corner I cut the Gingerbread corner from the new Cricut cart Paper Trimmings at 5 inches. I added a bow sticker and PK stamps for faces, used white gel on the eyes and the frosting trim and white snowflake confetti. I then added some little balls on tinsil (Michels) to make it look like they are decorating.
I hope this has inspired you to join us this week for the for the
FCCB
ribbon challenge.
We would love to see what you make.