Frosted Designs
is one of the blogs that keeps me scrapping pages of my granddaughters. I spent some time organizing photos today and used the sketch below for the first page of my double page layout. These are pics of my oldest granddaughter Katie playing at the beach. I used tropical paper and ribbon from my stash. I choose these for the beach feel as well as bringing out the coral and blue of my granddaughters clothes. I used my MS sand dollar starfish punch and Tim Holtz chipboard for the letters and flourishes. The flourish was actually one large one and I cut it to fit. I took advantage of the gold shiny leaves on the paper and glued the pieces so it looked like the leaves were coming from the flourishes. Cool huh?
By the way I am using my new camera I got for Christmas and I love it!
So here is the wonderful sketch.
Now I do double page layouts so here are the two pages together.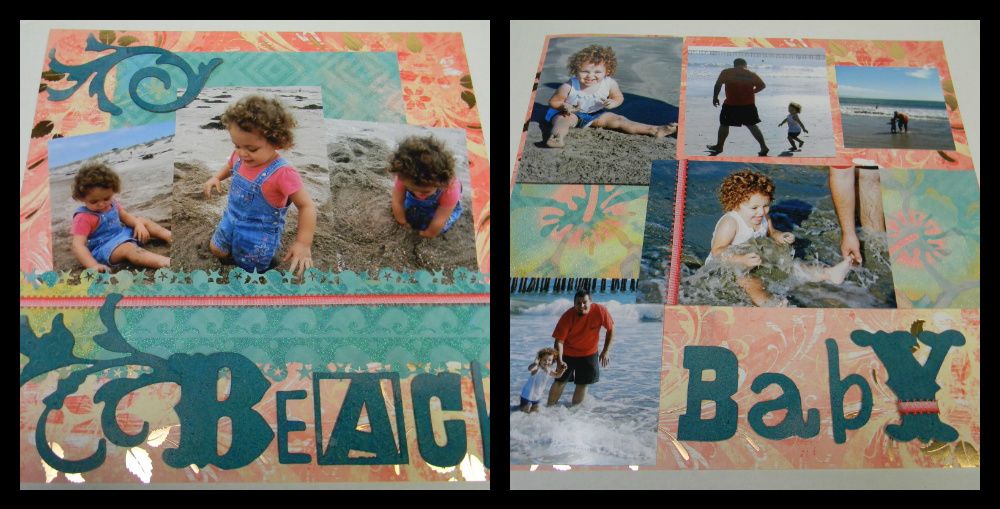 Closeup of title.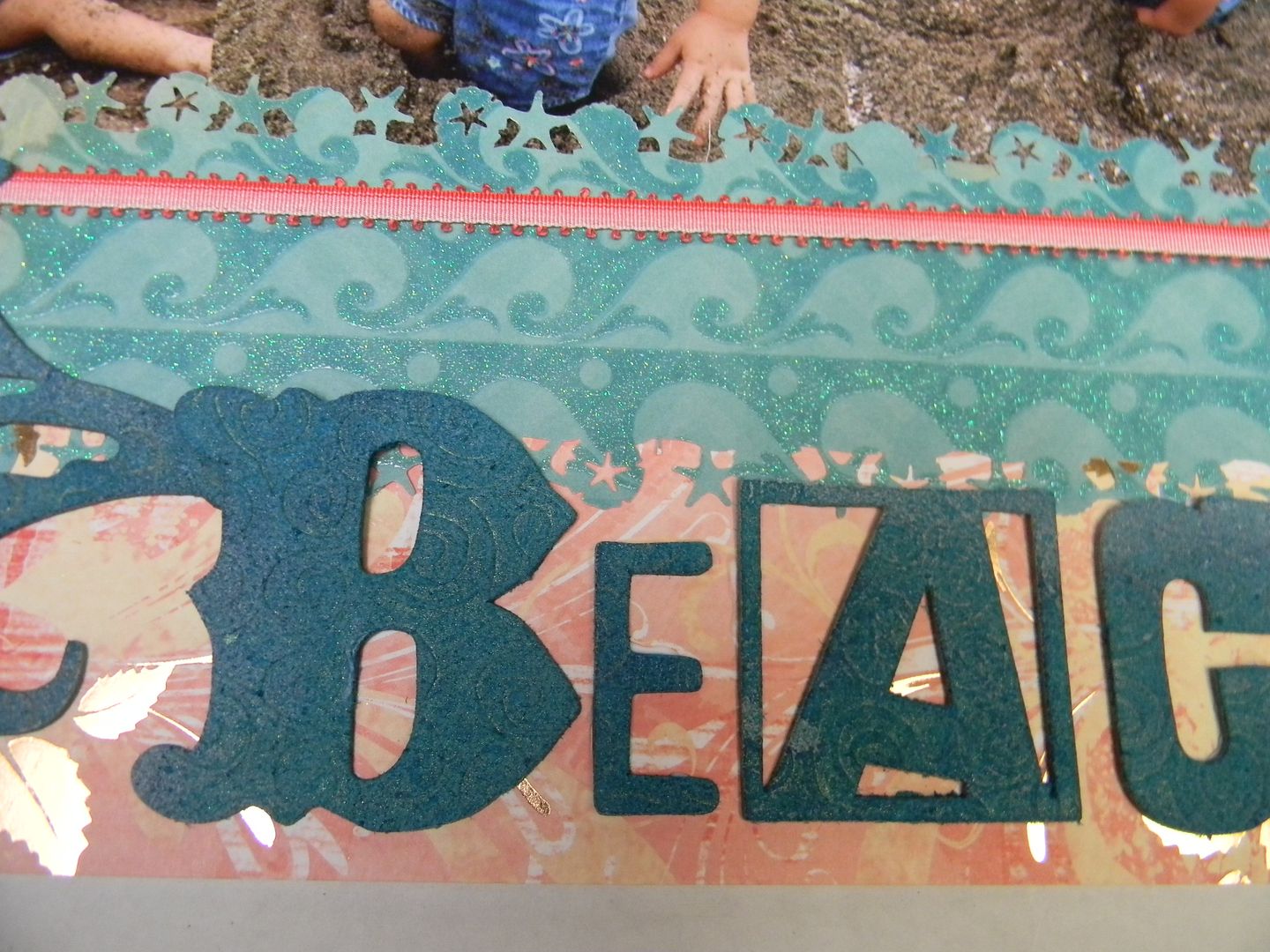 The second page. I added ribbon to Y and focus picture to give a little pop. The teal pieces on each side of the center pic are scrap pieces from the same stack to bring in the teal into this page.