Merry Christmas and Happy Holidays to all. This week at
Sweet Sassy Diva
we were asked to come up with a thank you card. I actually made two cards both with my Imagine.
The first is from the Bucaneer cart.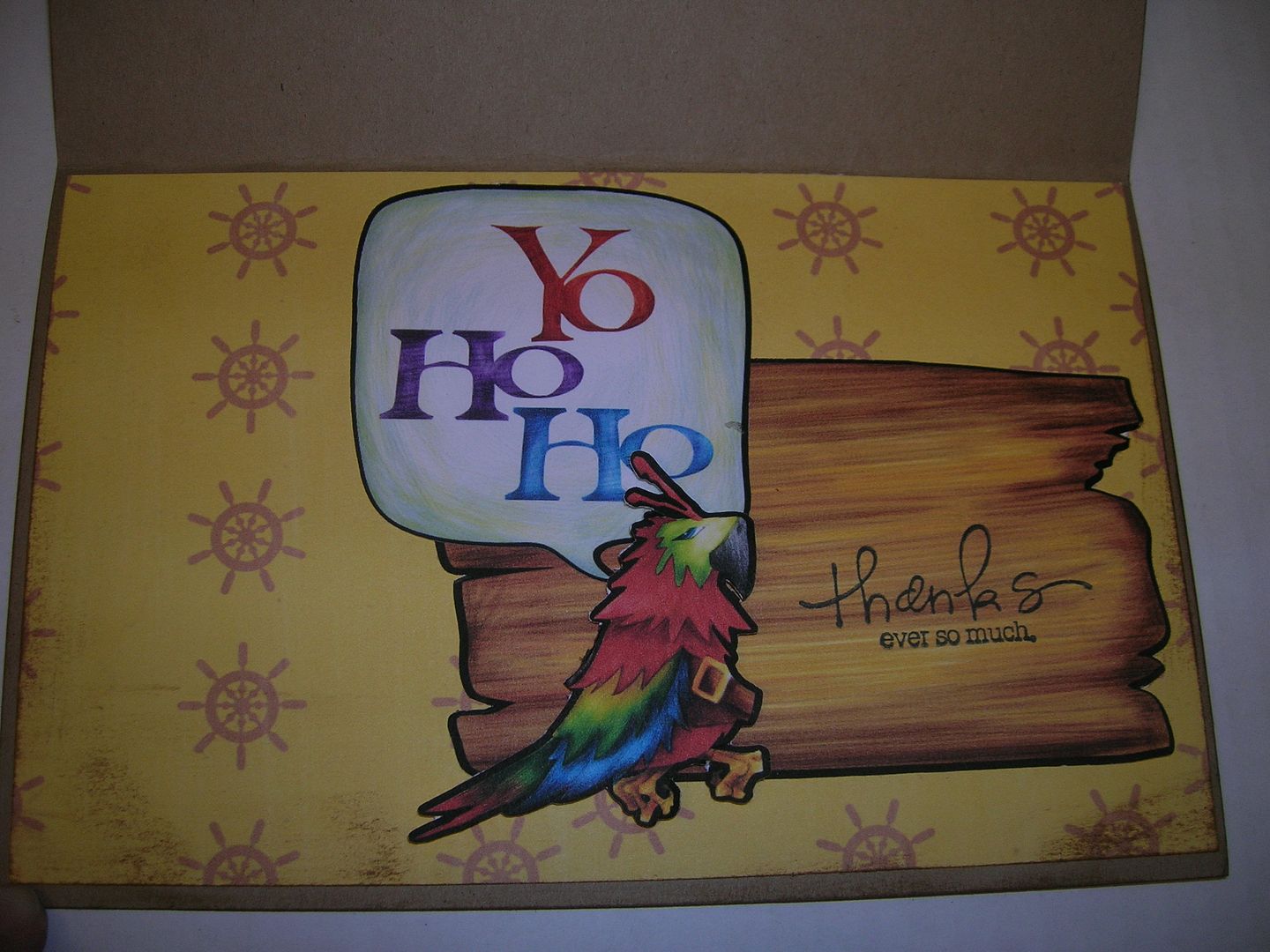 Choosing cuts on Imagine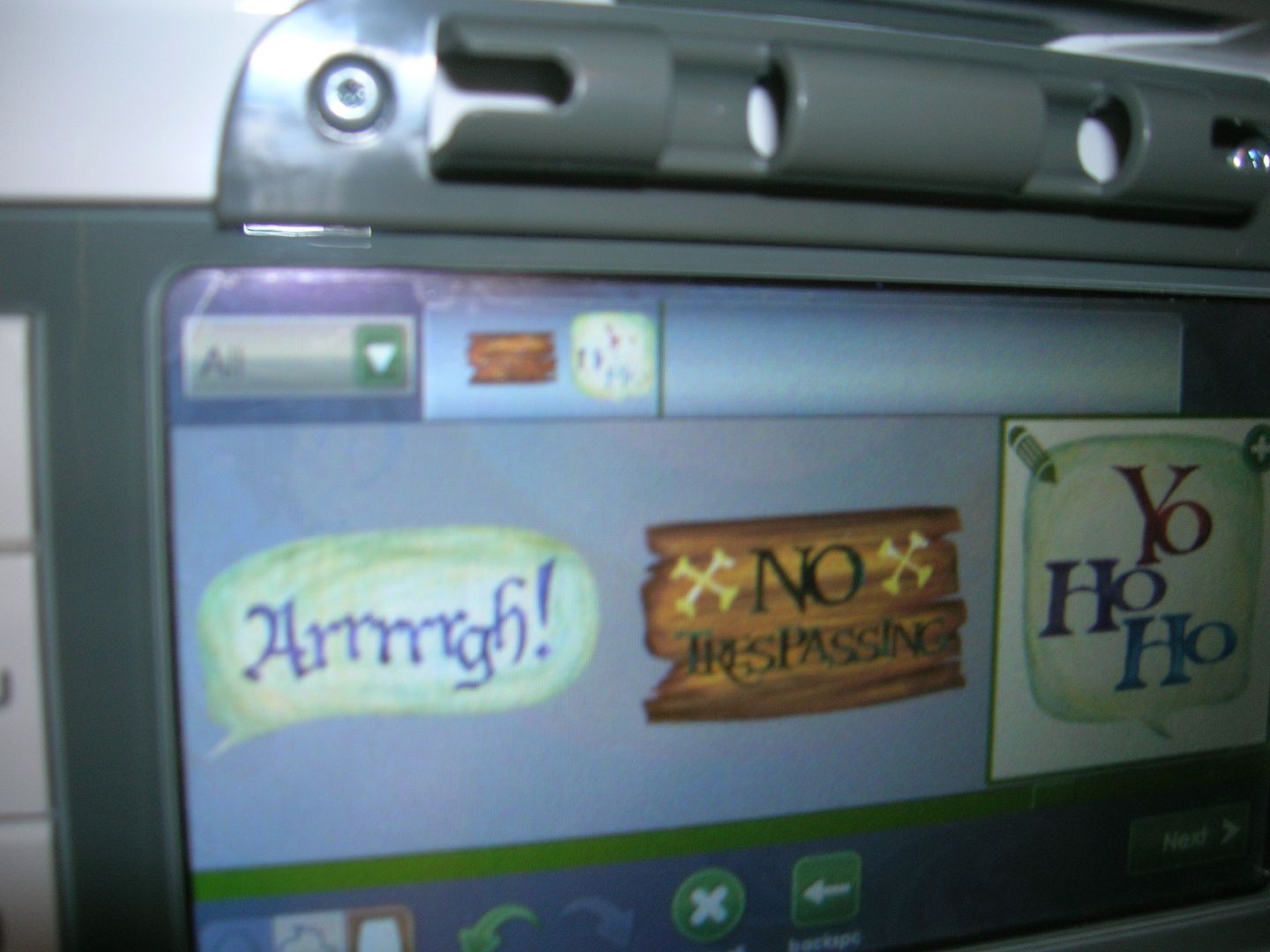 Printed and now cutting
Used Distressed stripe Cuttlebug folder to distress Kraft paper
Inked and tore edges used twine
Bucaneer Cartridge
Pirate p. 3 cut at 4.5 inches-pop dotted
Parrot page 11 cut at 2.5 inches -pop dotted
Shiver me Timbers 2.5
Yo Ho Ho page 27 2.5
No Trespassing Sign page 26 3.0
separated cuts and stamped thanks ever so much
Paper page 43
Card is 8 1/2 x 11 folded in 1/2 Kraft stock
then front cut 5 1/4 x 8 1/4 burgandy
5 x 8 anchor paper from Imagine cart.
The second thank you card I made using the Imagine Yummy Cartridge
The cup is from page 7 cut at 3 1/2 inches on the front and 2 1/2 inches inside -flipped
Corner stamp EK success
Added Stickles, gems, and died seam binding ribbon
Robin has her first two sets of stamps out a snowmen one and Gingerbread one so check them out.
Inside Comfort and Joy stamp from Michaels
Karen Foster paper Merry Mugs
I cut a slit with exacto and placed sentiment inside.
I hope you will come back all week to see what the other
DT members
design for Thank yous. Thanks for stopping by and I would love to read your comments.