Here is another double page layout that I did of our family trip to the Long Beach Aquarium in November. The first one I posted yesterday if you missed it. I used Quick Quotes paper Savvy Davvy. The blue around the edges reminded me of water.
Here is the double page layout.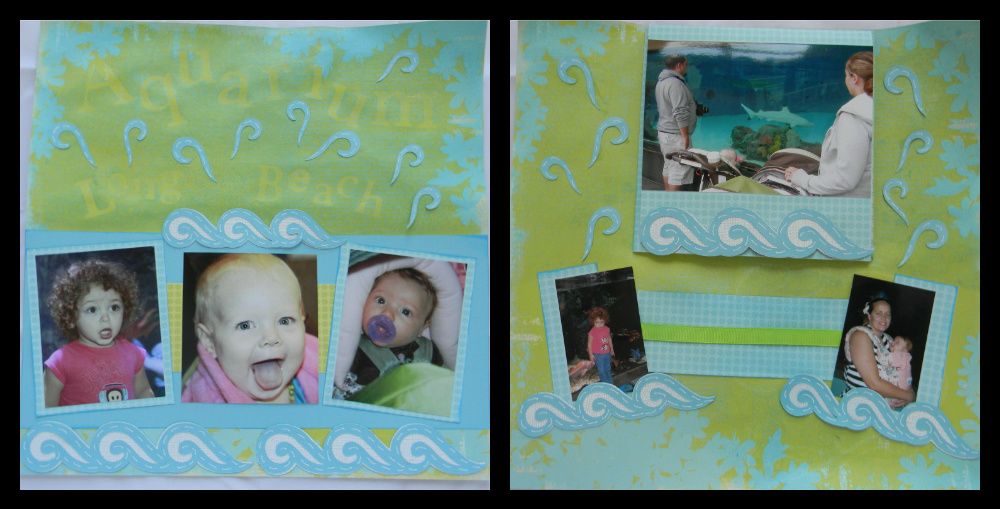 I tried something new for the title.
I cut out the words Aquarium and Long Beach using my Cricut and used adhesive spray that is repositionable on lay the letters down flat. I then sprayed over them with Meadow Green Glimmer Mist. This left the shadow for the title when the letters were removed. This was a new technique for me and I really like the way it looks.
Here is the left side. I also cut out waves from the Cricut Cart Cake Basics and used the inside pieces to make it look like water is splashing up.
These are my girls from left to right.
Katei 22 months, Kenzie 12 months and Brittany (Katie's sister) 4 months.
On the right side I used a hidden picture technique I learned at a Quick Quotes class to add extra pages.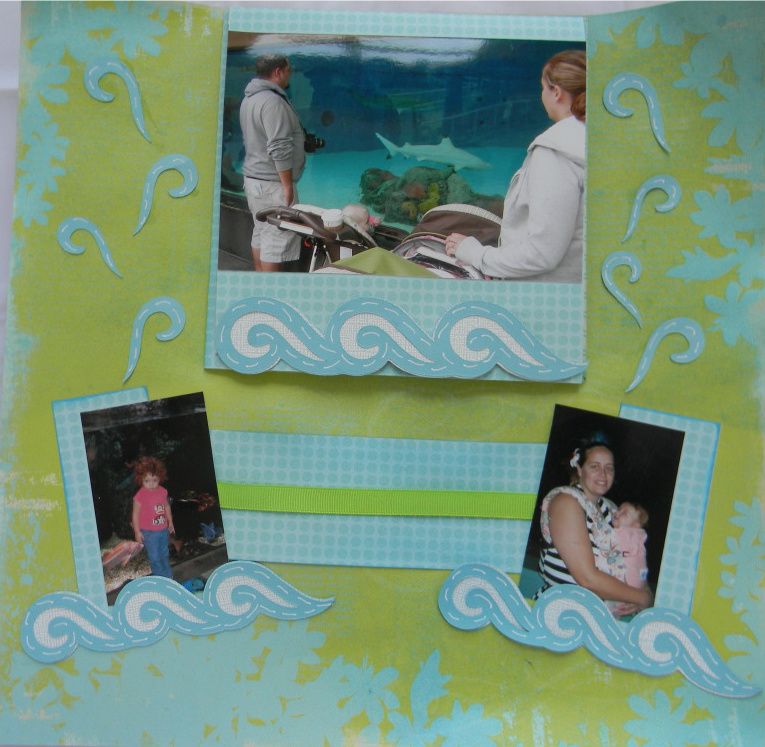 To make the booklet you cut two pieces of 12 x 12 paper in 1/2 and then fold in 1/2.
The fold is glued at the top of the page, then another on top to the left, the next to the right and the last to the bottom. Then it folds shut.
Here is folds with pictures.
When it is all open I can write my journaling on the inside square. That makes a total of 10 pictures on one page.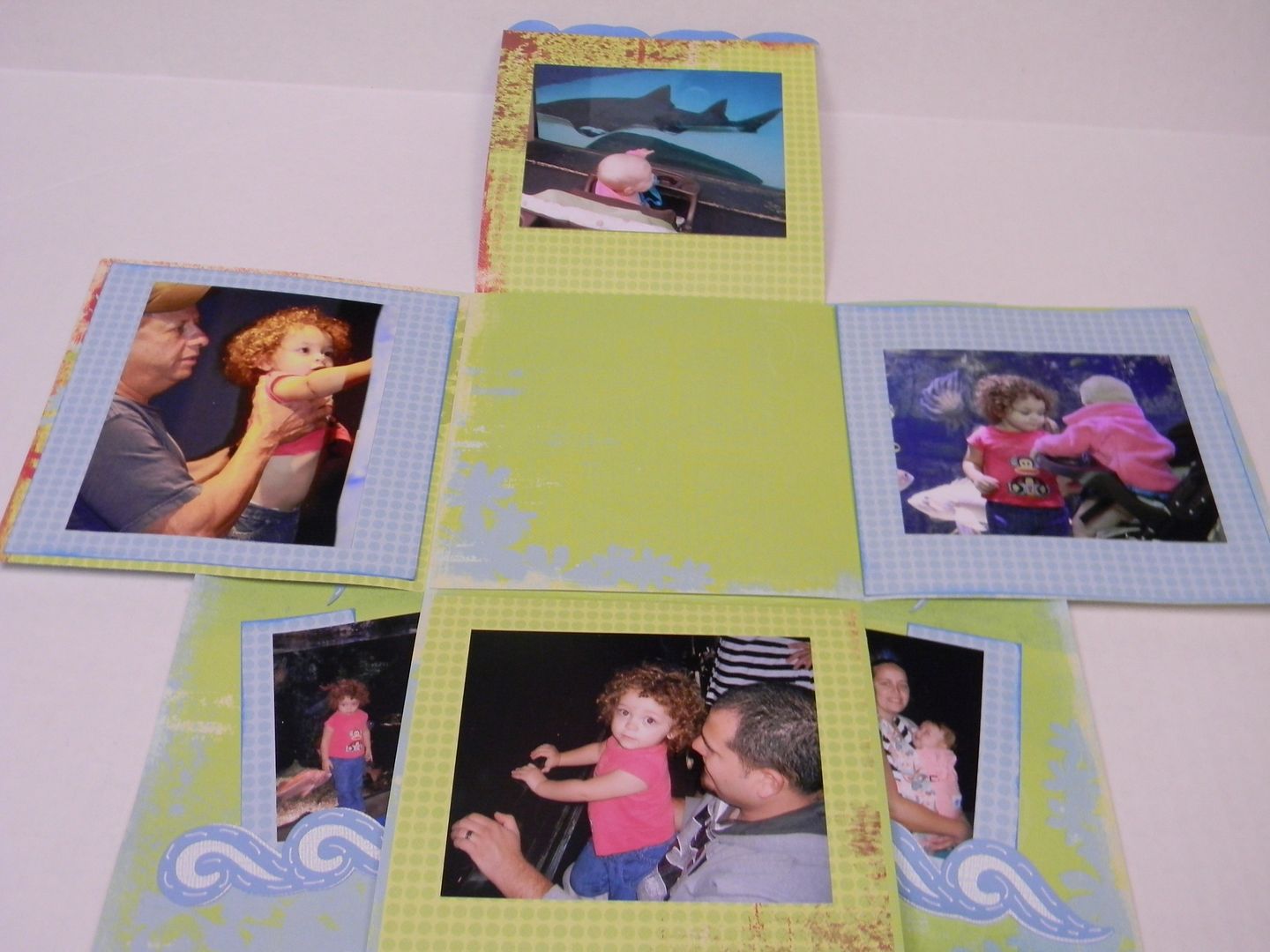 I am entering this in the
Frosted Designs
Try something new- since I tried a new technique for the title spraying the letters and then removing them from the paper.