I have made something like these before but for popcorn. This year I followed the same idea and covered large candy bars. I get these when they are sale at the grocery store 10 for $10.00.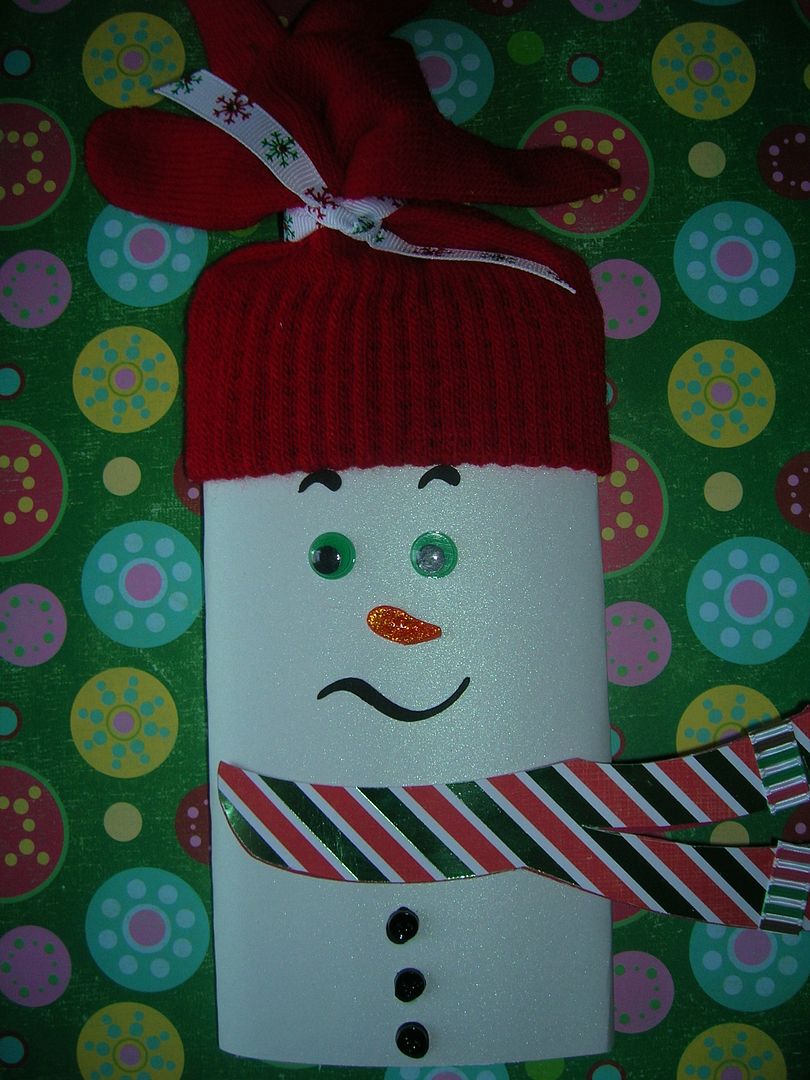 I used Cordinations Pearl paper 8 1/2 x 11 stack from Joanns. The mittens were $1 at Joanns and so that makes them 50 cents each.
I cut 9 x 6 3/4 inch and wrapped it around the candy bar and folded and glued with ATG gun.
I cut the following pieces from Snow Friends the last snowman (but you can use any of them.)
The scarf was cut at 7 inches
The eyes and nose at 9 inches
I cut the nose 4 times and layered. I used googly eyes for eyes and
cut out eyes for eyebrows. I then added buttons. Stickles to nose and tied ribbon on mitten to form hat.
Now you have a fun little gift for less than $2.
I am entering this in the