Merry Christmas everyone. Only one week to go! I don't know about you but December has gone by so fast. I guess it true that when your busy and have lots to do the days go quickly. I hope you all have a wonderful Christmas with your families and friends. I am looking forward to a great time with my three granddaughters 23 months, 13 months and 5 months. What a joy it is when there are kids at Christmas.
That is why I really enjoyed the challenge and the inspirational photo this week.
The Lasting Memories Challenge #69 is " Holiday Cheer". Also it is time for the Design Team call. So make sure you check out the challenge and read about being a DT member. I will tell you being on the Design Team is a lot of fun and sure keeps you scrapping all those wonderful photos.
For this weeks challenge there is an inspirational photo. Isn't this so cute? I love it! Right away it reminded me of this years Graphic 45 Christmas paper "Christmas Emporium". I love Graphic 45 paper. My only problem is making the first cut when I get new paper as I love it so much!
Here is the double page layout.
I used Graphic 45 paper and chipboard pieces, ribbon from Michaels, Creative Charms
embellishments and K and Company embellishments.
I almost forgot the background paper is pre-embossed Recollections colored core Christmas stack from Michaels. This sheet has all different embossed Christmas words which I sanded.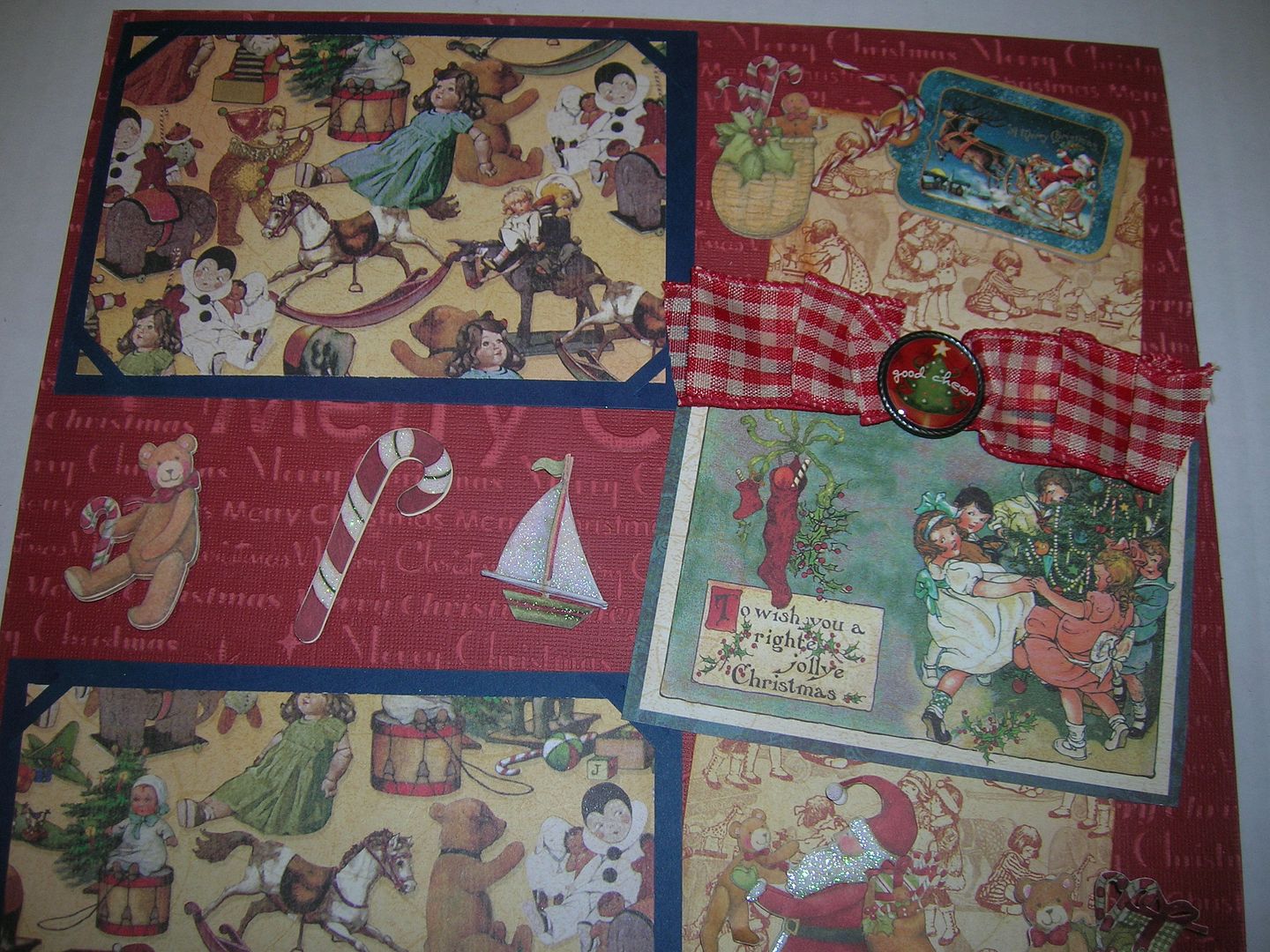 So lets see your Holiday Cheer layouts this week at Lasting Memories.
Also posted with Shes a Sassy Lady challenge and
Exploring Cricut