Welcome to the "All About Winter" Blog Hop!!
We're so happy you could join us for this super-fun hop showcasing cards, layouts and projects that feature everything fun about snow, ice, and cold!! You'll find an array of ideas throughout the hop -- We hope you'll enjoy each and every project along the way!!
If you've hopped over from Mindy's at
http://www.papercreationsbymindyblog.blogspot.com/
then you are in the right place!! If you've just popped in to visit my blog or are reading this via email and you'd like to join our All-About-Winter FUN, then please CLICK HERE (http://
www.memoriesintyme.blogspot.com
/) to start at the beginning with Lynda's blog!! Keep alert for blog candy along the way as some hop stops will be offering some goodies...
For the hop today, I've created a Winter Wonderland layout using the Imagine Snow Angel Cartridge. I love the soft pink and blue colors on this cart. The pink and white background paper is from a Christmas Recollections stack I got this year at Michaels. The snow was hand cut from white glitter paper I got at Joanns.
The cuts were all done at 5 or 6 inches except for the deer which was cut at 3 inches. The girl in the sleigh, the boy and the deer were done in layers and pop dotted. The houses and tree were done in one cut. I then printed a 12 x 12 sheet of the flower design which I used for the mats and the title shadow. The title I cut out with the white glitter paper. Each corner of the mats were punched with an EK Success punch. The blue paper is then inserted until the photos are added. I also added stickles to some of the cuts to highlight the snow. On the snow I added some white snowflake buttons and blue snowflake sequins. I also added white snowflake buttons to the corners of each mat.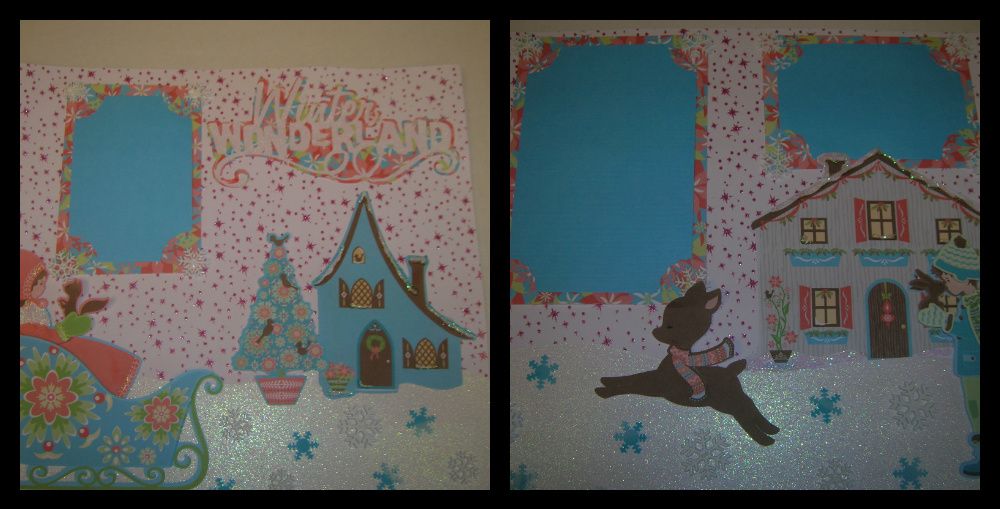 Closeups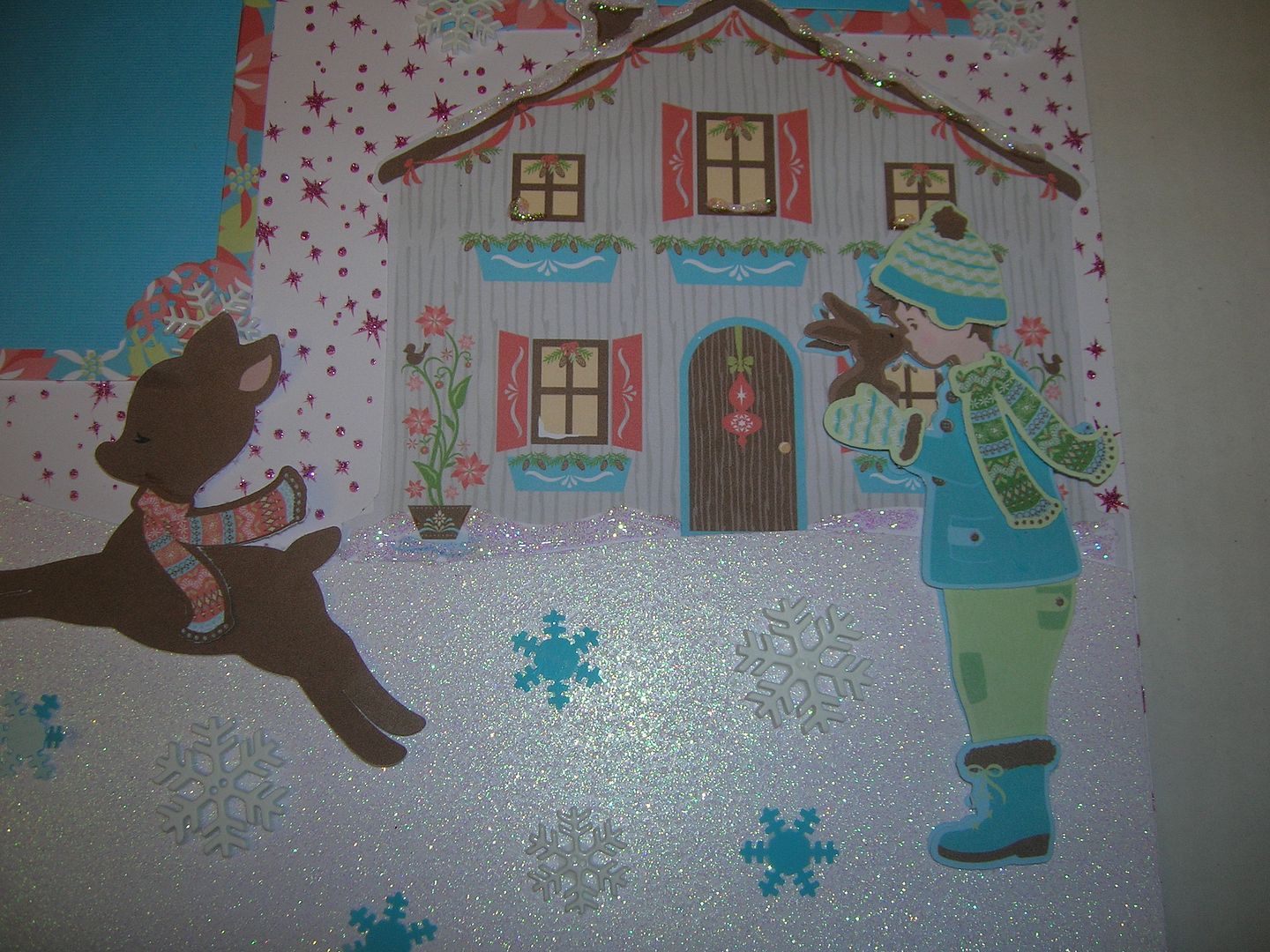 Title closeup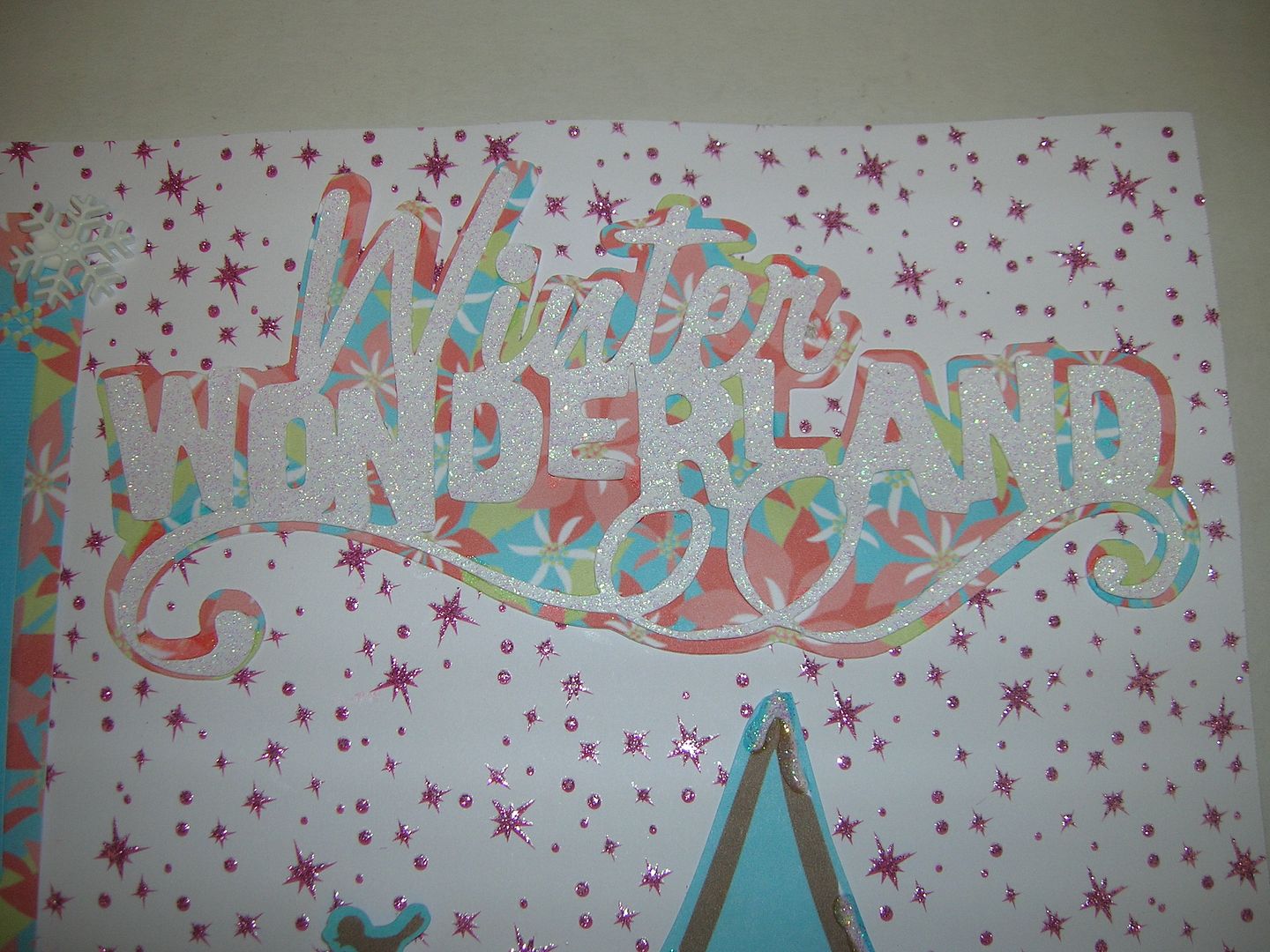 For my blog candy I will select randomly chosen winner from the 4 Blog Hop days I have this month. Those dates are December 2, 9. 10 and 15th. The winner will be selected December 16th and will win a gift certificate of their choice to Michaels or Joanns. I would ask you to be a follower as I love followers and if you leave a comment each of these 4 days you will have 4 chances to win.





Thank you again for checking out my project... Now hop on over to Jerise at
http://lorbysworld.blogspot.com/