Today I worked on some layout challenges. I started with
Stuck on U Sketches
with this layout. The sketch is what I followed for the page on the left. I used Mind's Eye Lost and Found paper and my new Sophie CC cart. The large circular doily is from page 38. The butterfly above the pic is the bookmark shift from page 28. I used my Gypsy to cut out the butterfly with a square welded to the bottom so it would stick behind pic. Then if I wanted I could add journaling. "Precious" came from Kate's ABC. I cut it apart and then curved it along shape. I cut out "So" from Kate's ABC font. Flowers are Prima that I had in my stash that were just the right color. The little chair my grandbaby is sitting on in the bottom photo is actually one for a stuffed bear.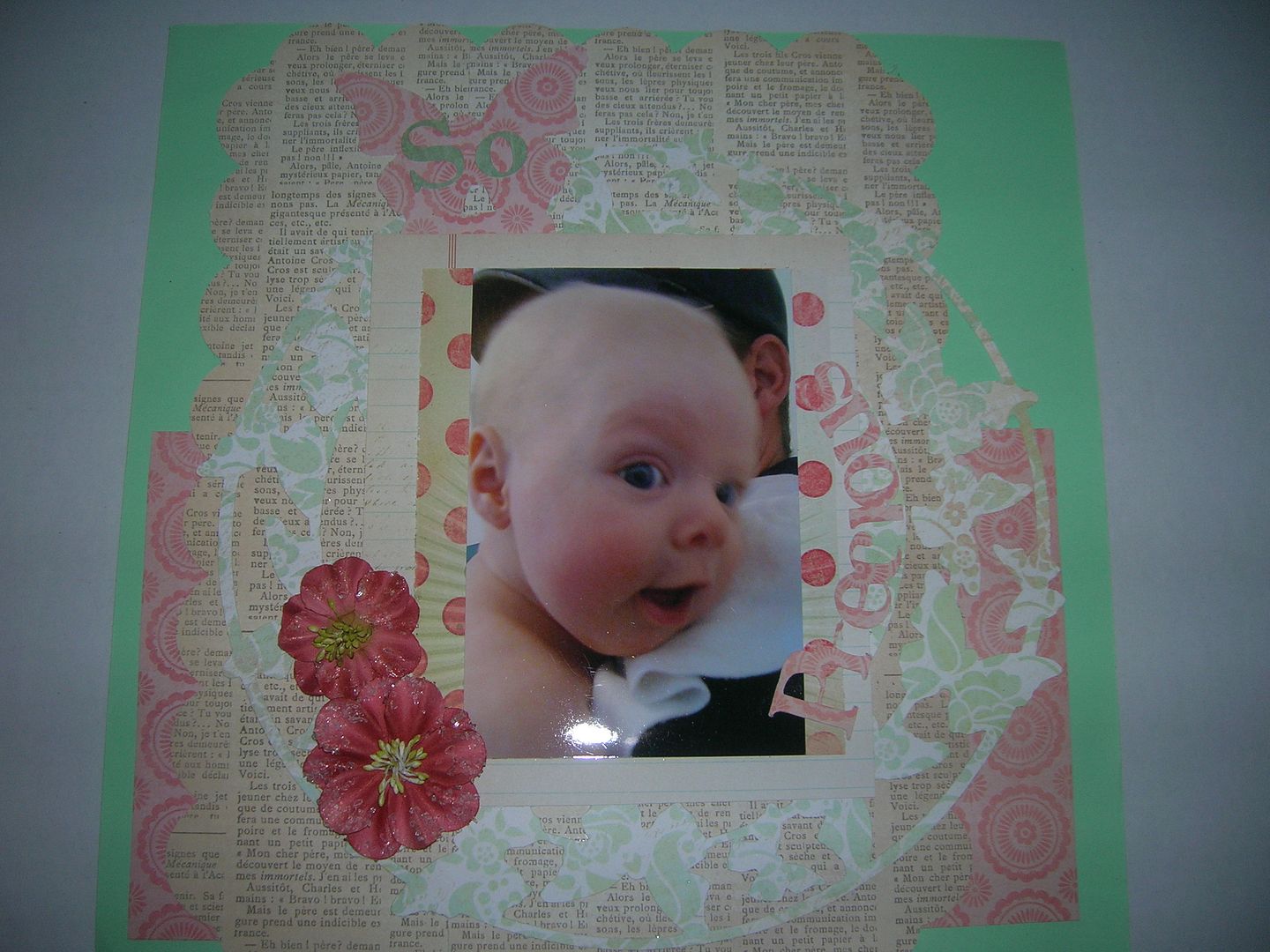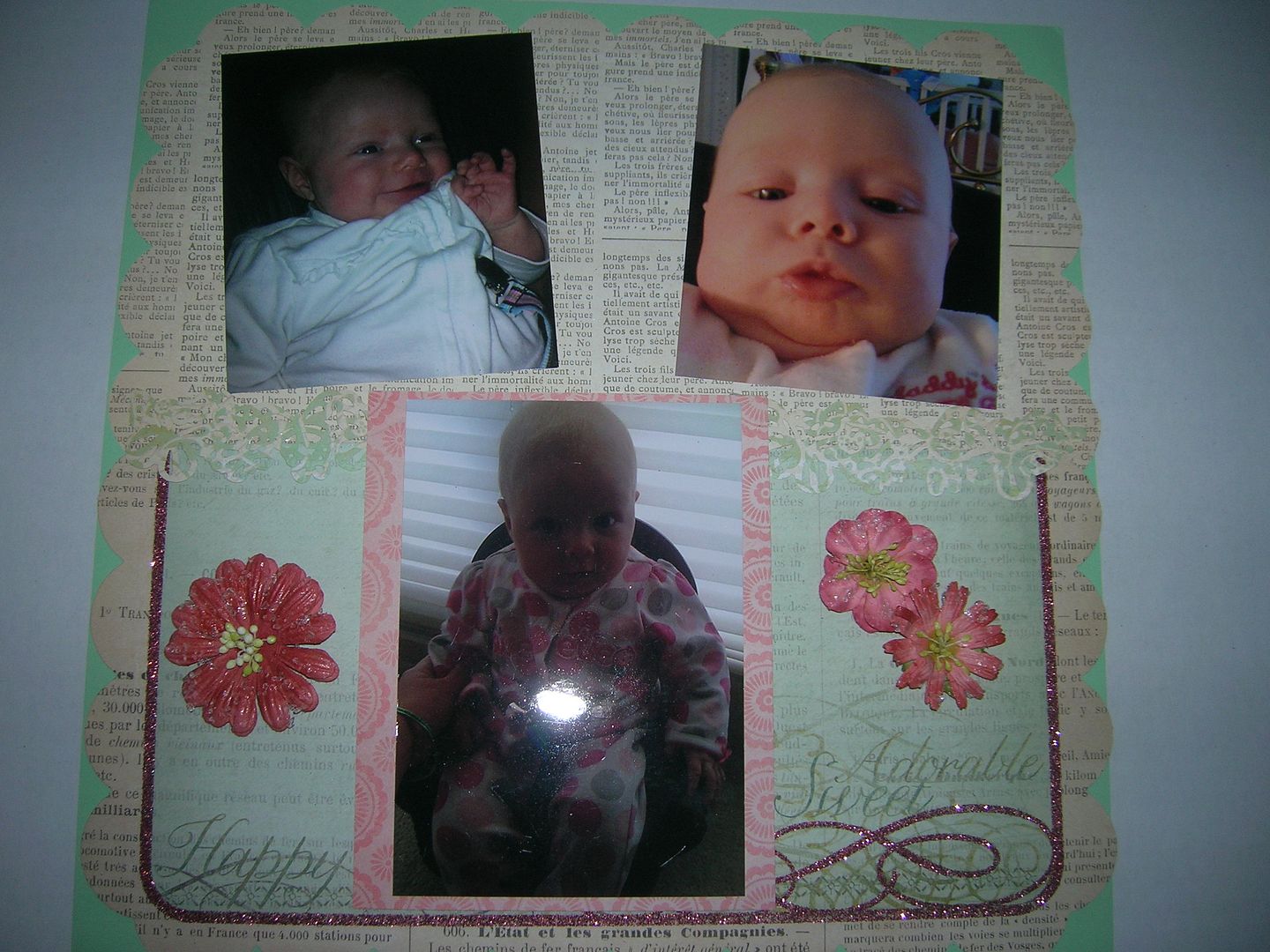 I then took the same pictures and made a layout for my daughter's album. I used the "So" and "Precious again. The paper this time is from DCWV Whimsical stack. The Paisley on the paper reminded me of some Paisley ribbon from my stash and I used a large gem flourish I had. I cut it in 1/2 and added 1/2 to each layout page. I also folded some ribbon and attached with brads. This layout is for the
Frosted Design
layout challenge which was to use flourishes and
Amanda's Crafts and More
challenge "All Tied Up" which was to use twine, floss or ribbon. Four more pages done and so many more to go.