Was very excited I was awarded Top 3 at
Lasting Memories
this week. Love these layout challenges as they help me keep my photo pile down. So here are some more pages I did this weekend for challenges.
This is a layout I did for
Frosted Designs
Ransom note or Mixed Font challenge. I used Wall Decor for the mushrooms in the left corner. For the Sweet Baby- I used Ashlyn, Blackletter, Cursive 101, Lyrical Letters, Holiday Cakes, Makin the Grade, Print 101, Cuttin Up and Stone Script. Paper is DCWV Baby Girl Stack.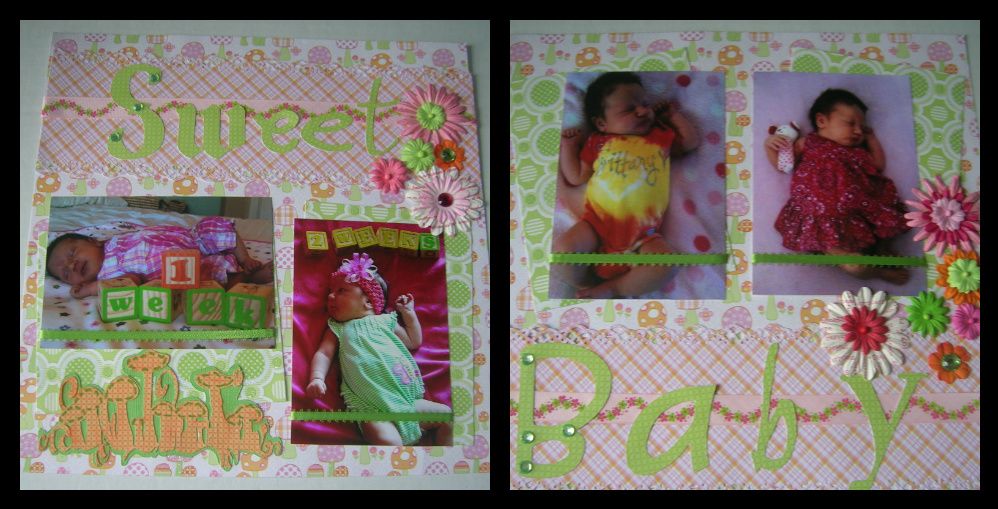 This layout is for Frosted Designs sketch challenge. I had some cute sweet pea paper I had in my stash. I cut out the cute little baby pea from New Arrival and then added a bunch of buttons.