This is my entry for the BBTB2 Challenge this week in honor of the new sponsor they have-

My Creative Classroom is an online arts and crafts learning center. Our interactive and in-depth courses are instructor led and filled with wonderful projects and techniques to help you get the most out of your supplies. Fot the challenge

you need to create a project (card, layout, altered item) with your Cricut using the word "Classroom" Right away my mind went to something I used to tell my students that every time they read a book they would learn new things . I used the new Graphic 45 ABC Primer paper which I love. I also cut the two reading kids from A Child's Year. I am going to framer this and give it to a friend of mine who is still teaching.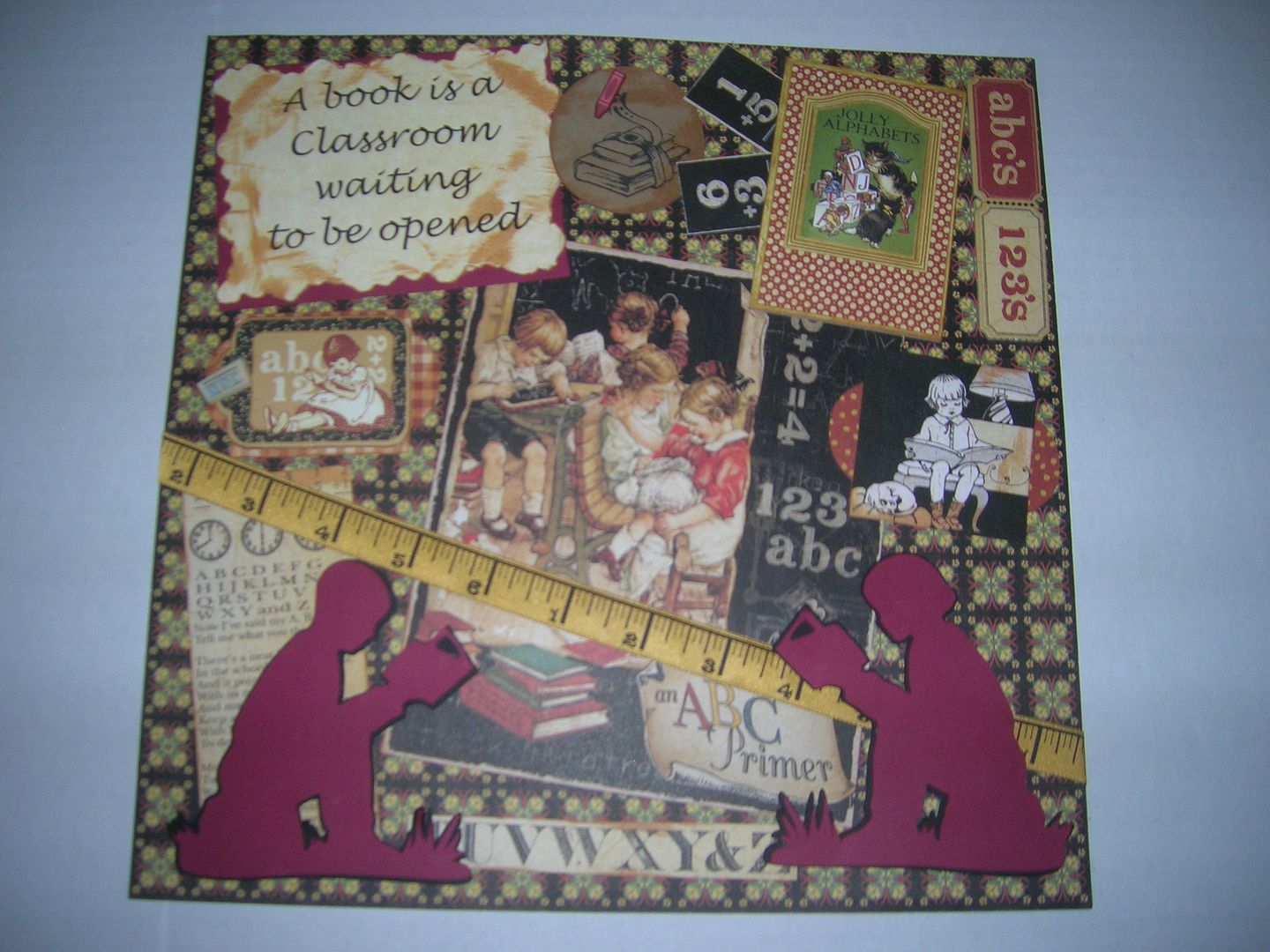 .