So excited I won two more challenges this week - the Box Card challenge
(My entry)
at Love to Crop and the Relax challenge with Cricut 360. Check out the cute Cricut 360 blinkie to the right. Thanks for the challenges and for the fun.
So on to another challenge-
Cricut Cardz Challenge
is having a challenge this week to make a card using the card feature of any Cricut cartridge. I started flipping through some handbooks for something to do for my husband's birthday which is in one week. I discovered the cartridge Life's A Party that I am not sure I have ever used. I cut the card shape and then the Over the Hill sections. I wanted to add something to the top so I punched some stars from glitter and prism paper and added them to the top to carry over the stars from the paper and also added a few to the star paper. For the candle tops I used some tiny star gems I had.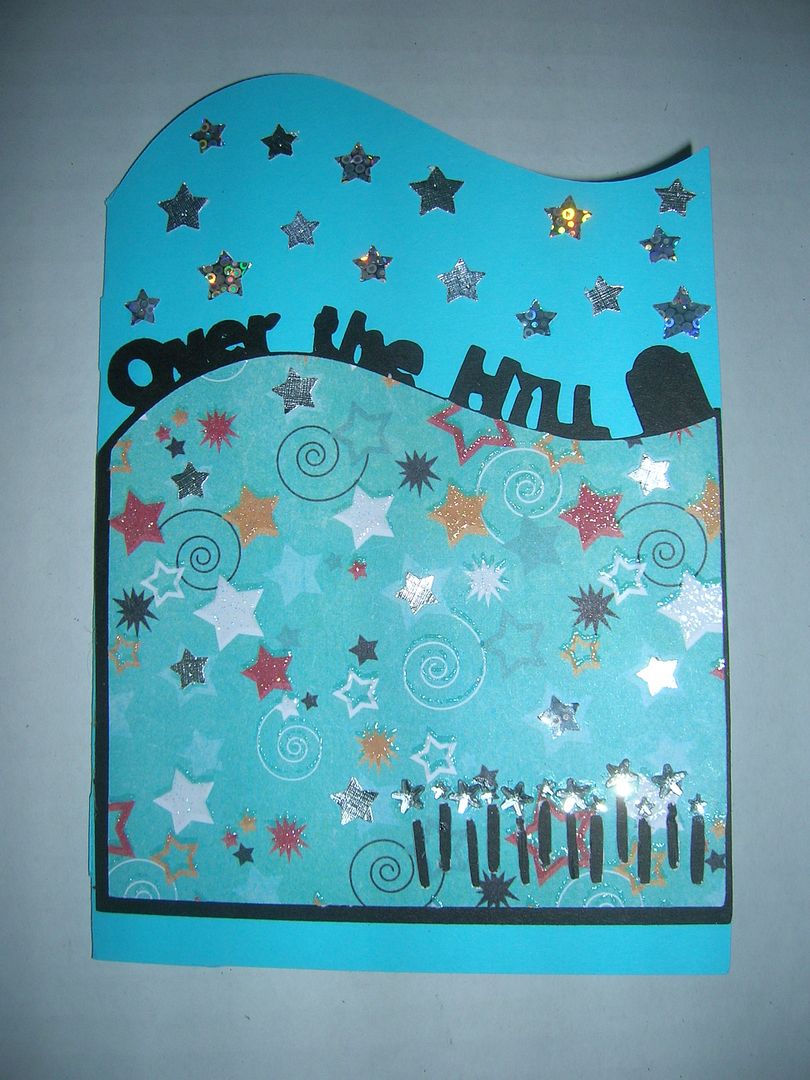 Here is the inside.