Welcome and thank you for joining us for the Fantabulous Cricut Challenge Blog Weekly Challenge. This week the challenge is to Make Some Music-Make a project with an instrument or music notes on it. I did a " Cut Search" and came up with these great cuts from surprisingly Twinkle Toes. Though these would go great with my new stack of paper from DCWV called Performance. I used a mixture of papers from that stack and lots of chalk and ink on the edges.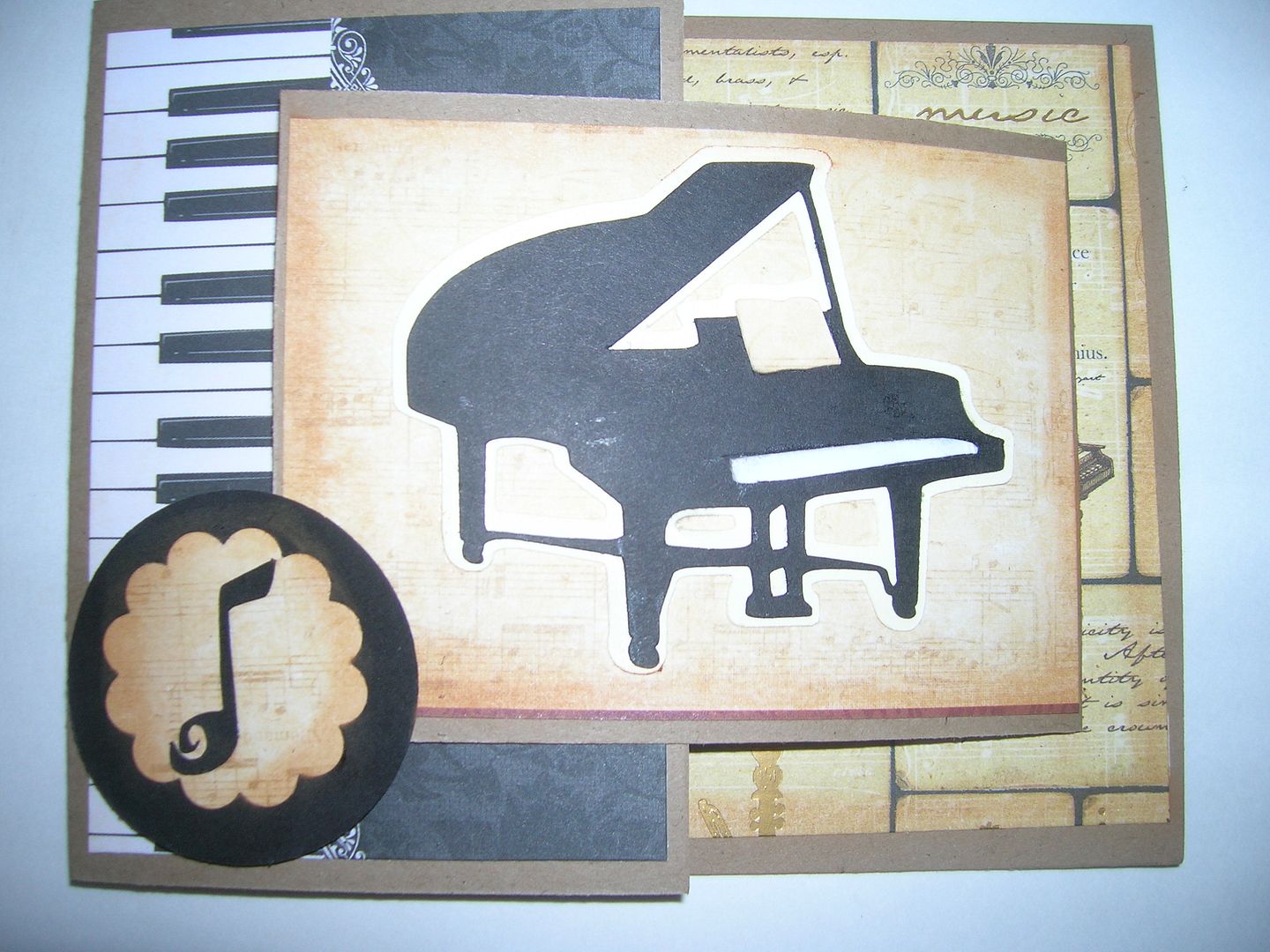 Then luck of luck I found this cute Applause stamp in my stash.
The original piece is cut 8 1/2 x 4 1/4 and scored at 3 inches. The smaller flap is 8 x 3 and folded in 1/2. Then I added paper to the top of the base card.Glue the smaller flap on the inside middle making sure when left front flap closes the inside right flap will lay flat. Lots of fun and quick and easy.
Looking forward to seeing what you all do for the FCCB challenge this week. Please join in. It is a lot of fun and inspiration.