Wow things have been so crazy lately that I almost forgot to post my card for the DCWV stack-a-holic template challenge for August.
I had just bought another stack of the Summer paper and knew right away what I wanted to do.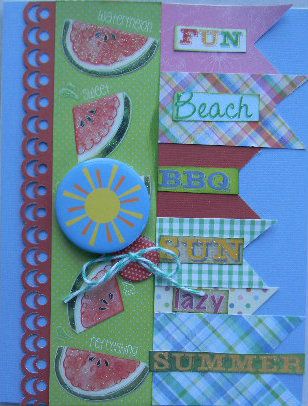 All the papers are from the Summer stack and cardstock. I added a MS punch to the side and some twine.
The papers are so colorful and fun. The words were cut from a page to enhance the Summer Message and flags of different colors. The sun button was from embellies in my stash.
Here is the sketch