Hello everyone! It's time for another double Design team post today for me.
First posting at 3 a.m. PST is my FCCB DT post
and then at 8 a.m. PST is my BBTB2 Post.
I hope you will take the time to check out both post and discover what all the other DT members created this week too.
This week at
BBTB2
the challenge from our DT sister Jeri is Fly Away- Use a Hot Air Balloon cut or an airplane if you don't have one.
Here is my card I made.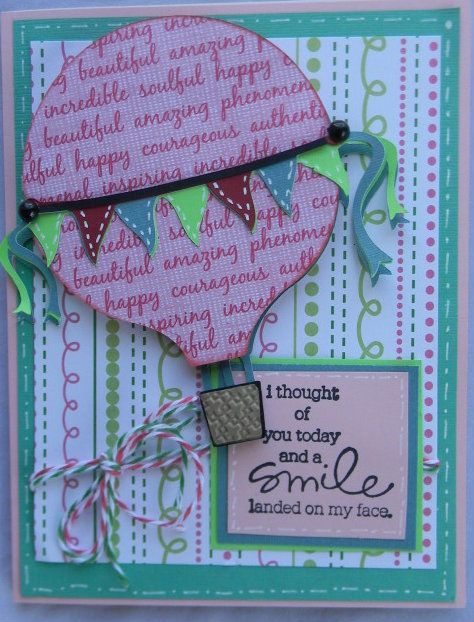 Recipe
Everyday Pop Up balloon cut at 4.5 inches from scraps in three layers
Added twine, gel pen, $1 Michaels stamp
SU embossing folder for basket
I used an MS Punch and left it blank to add sentiment later.
I like to have cards I can use for any occasion in my stash.
I hope you will join us this week for the challenge Fly Away. Remember you have two weeks to complete this challenge and link up your projects to
BBTB2
. Remember you also have one week to complete and link your On the Farm projects too. Happy Craftin!