So hard to believe Christmas is over and it is already 2012. I hope you all had a wonderful Christmas and you're ready for a Crafty 2012 with
Fantabulous Cricut Challenge Blog.
This week the challenge is "Warm Up With Hot Cocoa".
I actually made two cards using my new Iris Folding skills. I have been taking monthly classes at my LSS. One of the reasons I decided to try the classes is that the teacher told me I could use my Cricut to cut the shapes out. In November she showed us how to take shapes of our own choosing and make the designs.
This cut is the cup from Joys of the Season cut at 2 1/2 inches. did this one in silver, gray, red, shiny red and black and white polka dot. I use thin scrap paper, Origami paper and foil and florist foil. The center is cut from gift bags I get at the 99cent store. The stamps I used are both from Robins new stamp sets.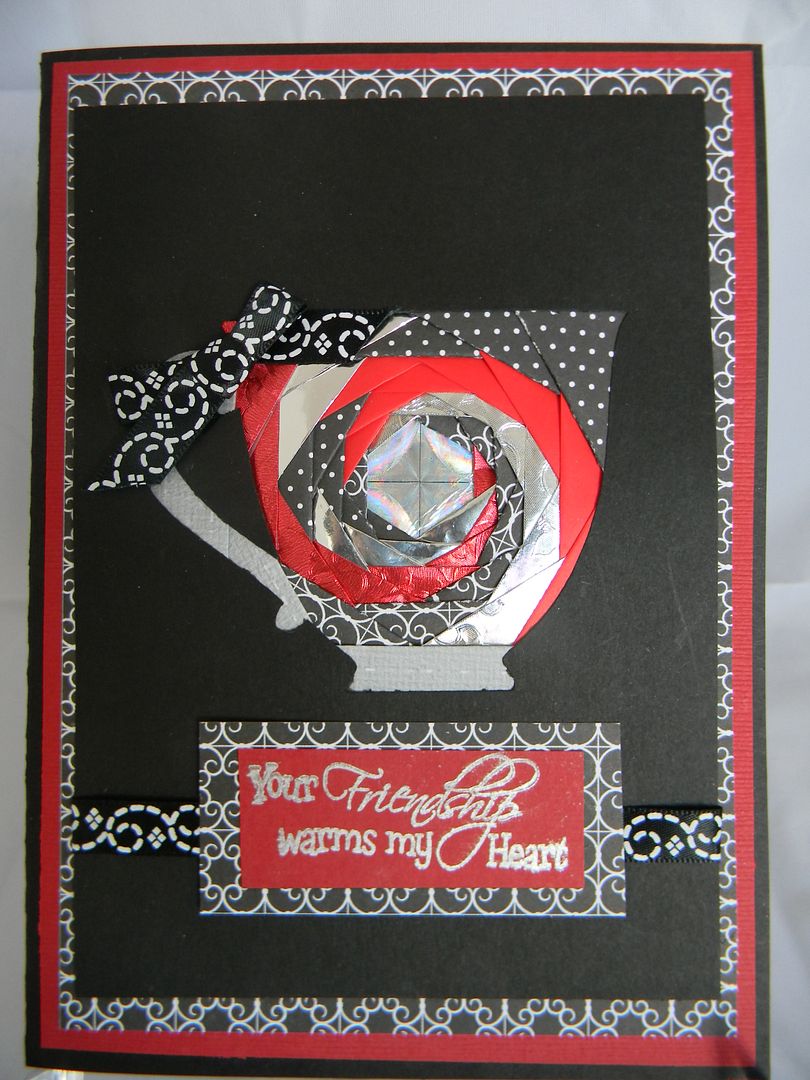 Closeup
This one I did in blue, greens, and purples and another of Robins stamps.
I definitely enjoy making these. It is a lot of fun. You can buy books or look up directions online for Iris folding.
So enough of my project. Are you ready to join us for the
challenge
? I hope you will jump right in and join us for the first challenge of 2012. I can't wait to see what you make.
I am posting this at
Bugbites
.She is having a challenge to welcome in the New Year and the anniversary of her blog. The challenge is to make a project inspired by her banner. The banner has a lot of blue and green so I thought this would fit the challenge.