Michael's has these cute little vintage valentine cutouts. I grabbed two bags which both had these cute little girls in them and when I got home realized they were different. One was all cut outs and the other was a kit to make 4 valentines. I made the kits into cards instead of postcards and added a stamp I had from the $1 bin last year. Thought they would go good together.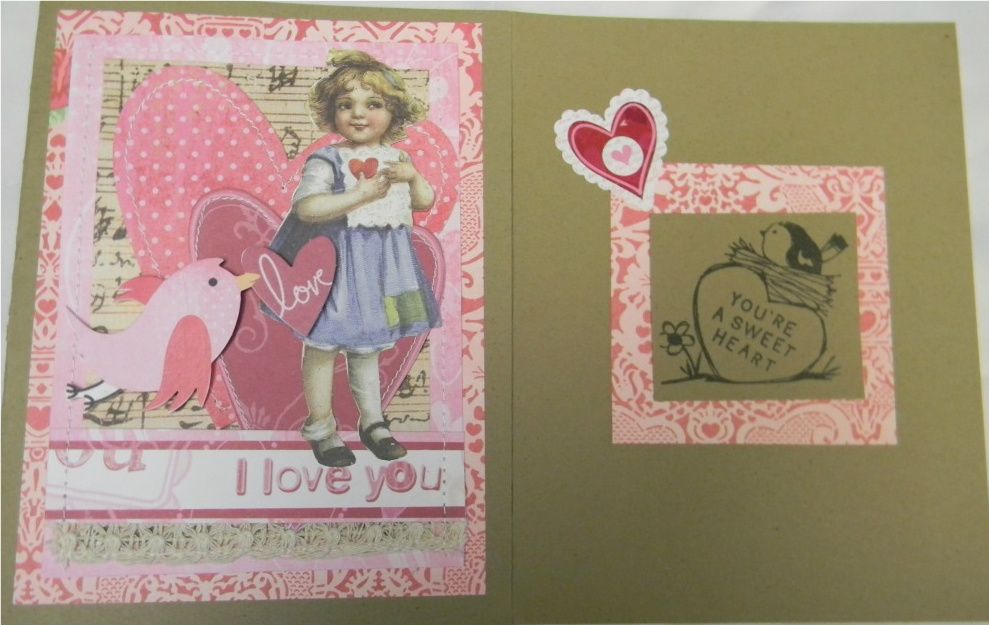 While working on Valentine projects today I decided to do my February calendar page. I cut the heart out of Love Struck at 6 inches. The calendar is 8 x 8. The tickets, cupid, boy, girl and little envelope came from the K and Company die cut bag. The paper is from a DCWV love stack from last year.
The little boy and girl are pop dotted.
Don't forget my blogaversary blog hop is coming this Friday and Saturday. Hope you will stop by and help me celebrate. I have an amazing line up of very crafty ladies to share with you.