Trying to catch up on some odds and ends pictures of granddaughter Kenzie.
For the left side I used a sketch from Frosted Design and for the color scheme I used a challenge from Cooking with Cricut.
This is my double page layout.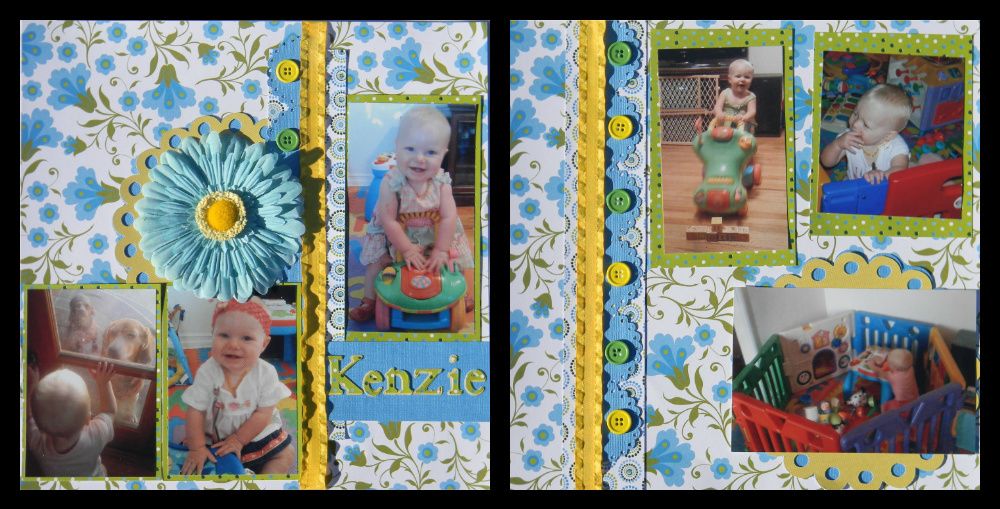 Recipe
Elegant Edges page 23 cut at 6 inches for scalloped circle and shadow
Border from page 23 cut with Gypsy 11.5 x 2.6 inches
Paper Green Tea stack by DCWV
Added ribbon, buttons and a flower from Michael's dollar bin.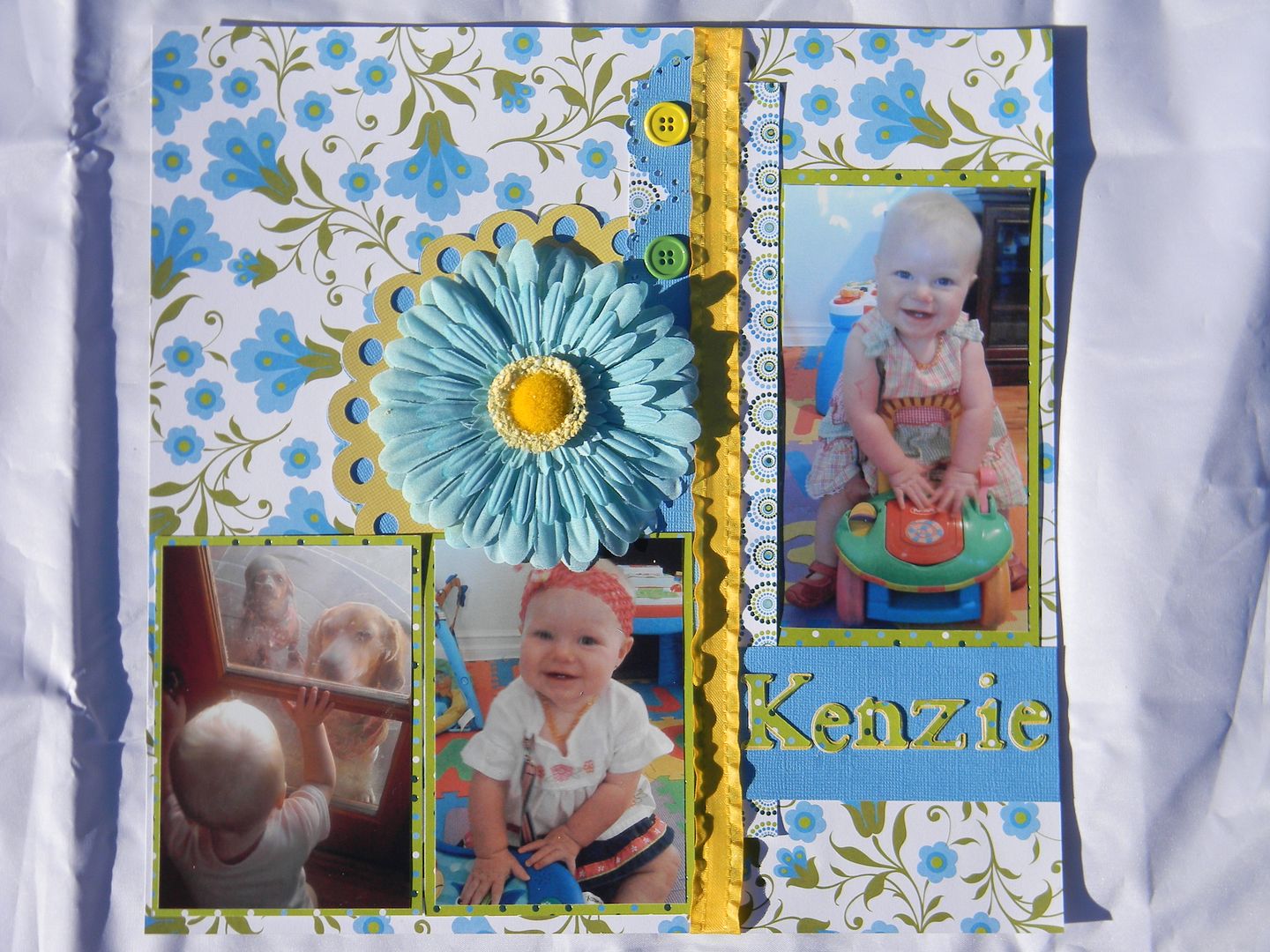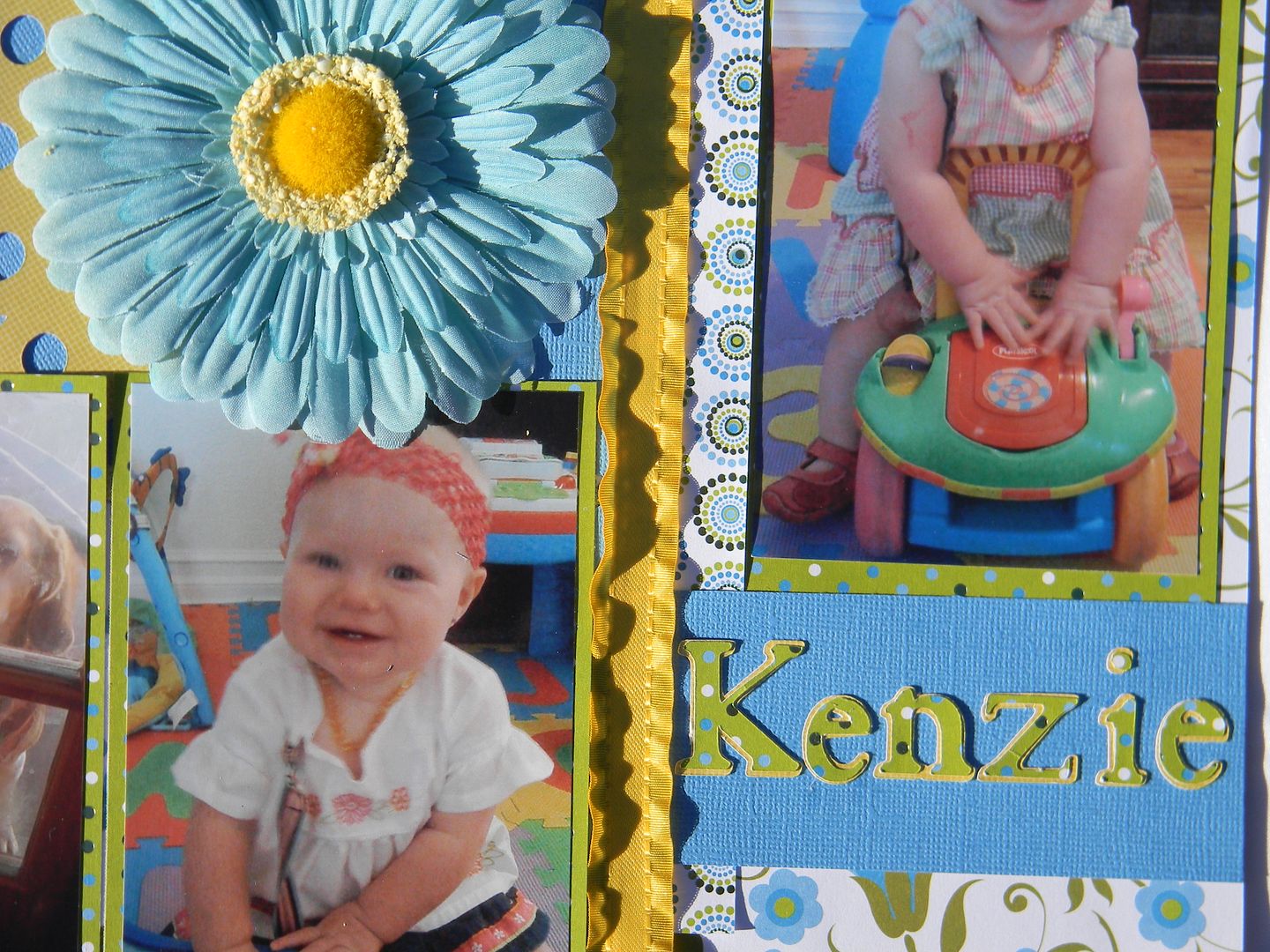 Challenges I am entering this layout in
Yellow ribbon and mats/ Blue polka dot paper for mats and polka dot paper for "Kenzie"
Frosted Design
Sketch- Love this sketch. Quick and easy and multiple pictures.
Other side of Double Page Layout