If you are here for the
Lasting Memories
challenge "Happy New Year" you are in the right place.
Also today I will be posting a layout for the 70's Blog Hop with Memories in Time .Please stop by to join us. I am randomly choosing a winner for a $10 gift card.
Also today is a very exciting day for me as I have been asked to be the Guest Designer at Passionately Artistic and would love for you to all come by and see my Valentine wreath project using rolled flowers with Art Philosophy or by hand.
Click here.
I will also post this project tomorrow on my blog.
Lasting Memories 'Happy New Year Challenge
". I am not big on New Years Resolutions but I did my crafty goals for 2012. The word Goals and 2012 were cut from Nursery Rhymes Cricut Cart. The flowers were made using the Art Philosophy Cart. I saw the idea for the paper weaving in a scrapbook magazine awhile back and thought it was a cool idea. I used a Sharpie marker to write my goals and highlight the letters and numbers. The leaves were cut using a MS punch.
Goals for 2012
1. Live my life in a way pleasing to God.
2. Enjoy every minute I can with my Katie, Kenzie, and Brittany- my granddaughters.
3. Focus on taking better care of myself, my health, exercise and diet.
4. Use all my Cricut carts, learn new things, keep blogging and submit to magazines.
5. Remember I can't be perfect!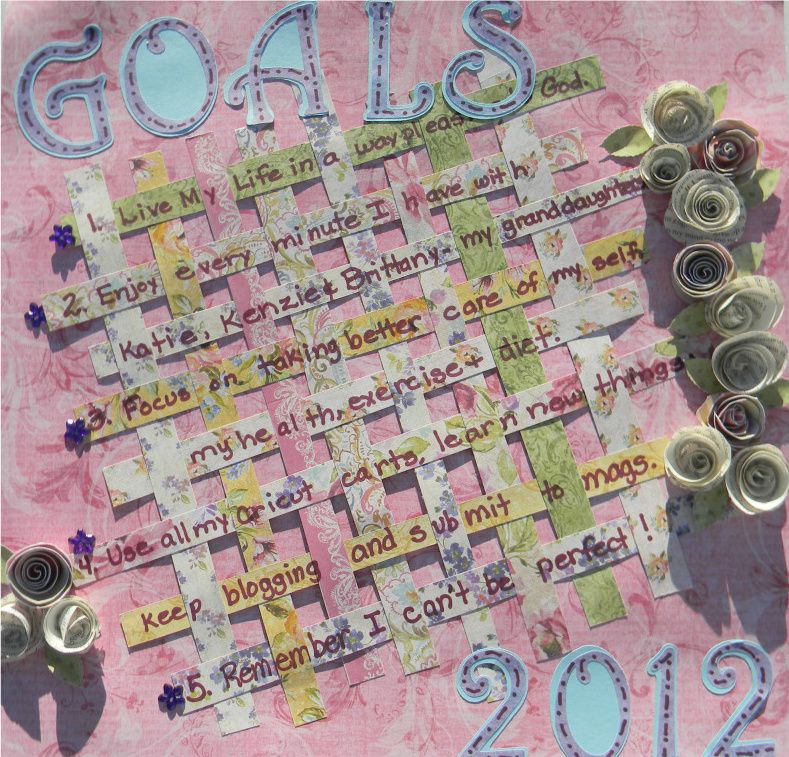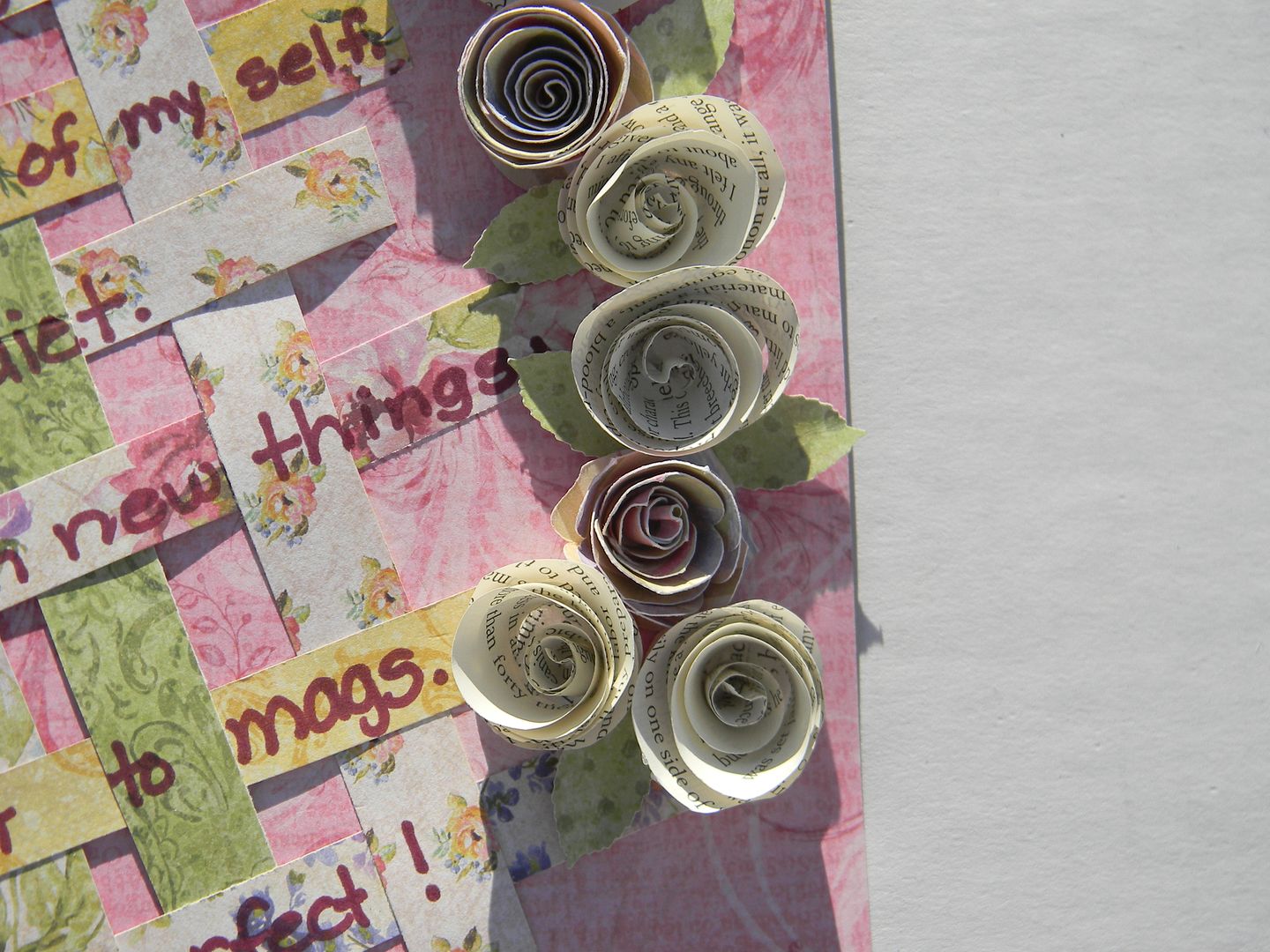 Please join us this week for the challenge at
Lasting Memories.
Remember it must be a layout and can either be what you did New Years Eve or your New Years Resolutions. You have until Saturday the 21st to enter the challenge. I can't wait to see your projects.