This week at
FCCB
the challenge is
#84 – For the birds
Create a project with a bird (or anything to do with birds,
such as a birdcage) on it.
So for the Thursday Tutorial I thought I would share how I made table decorations and a banner for my granddaughters first birthday using owls. Please come on over to FCCB and check out the tutorial for these decorations but other decorations I have made in the past using my Cricut.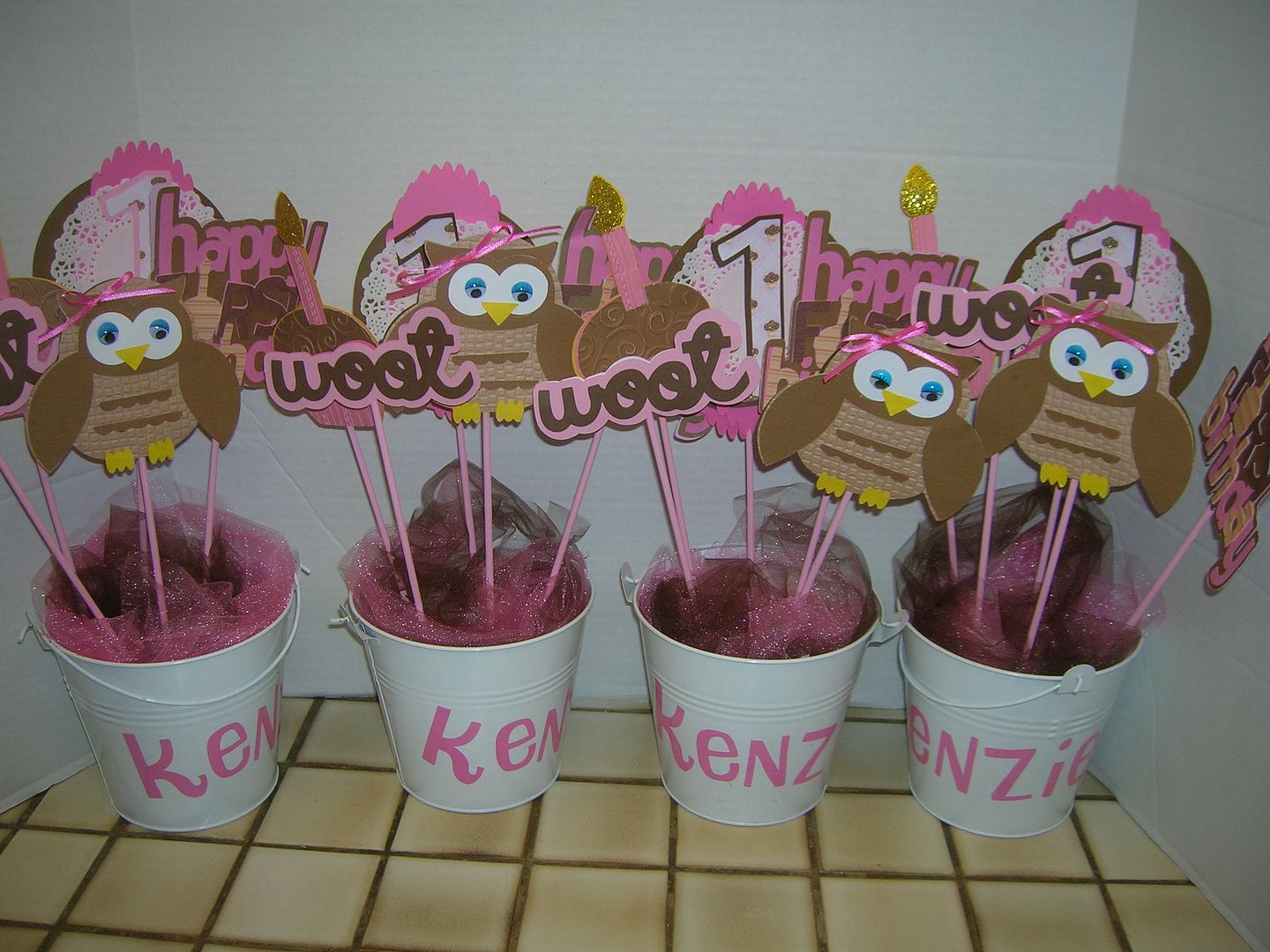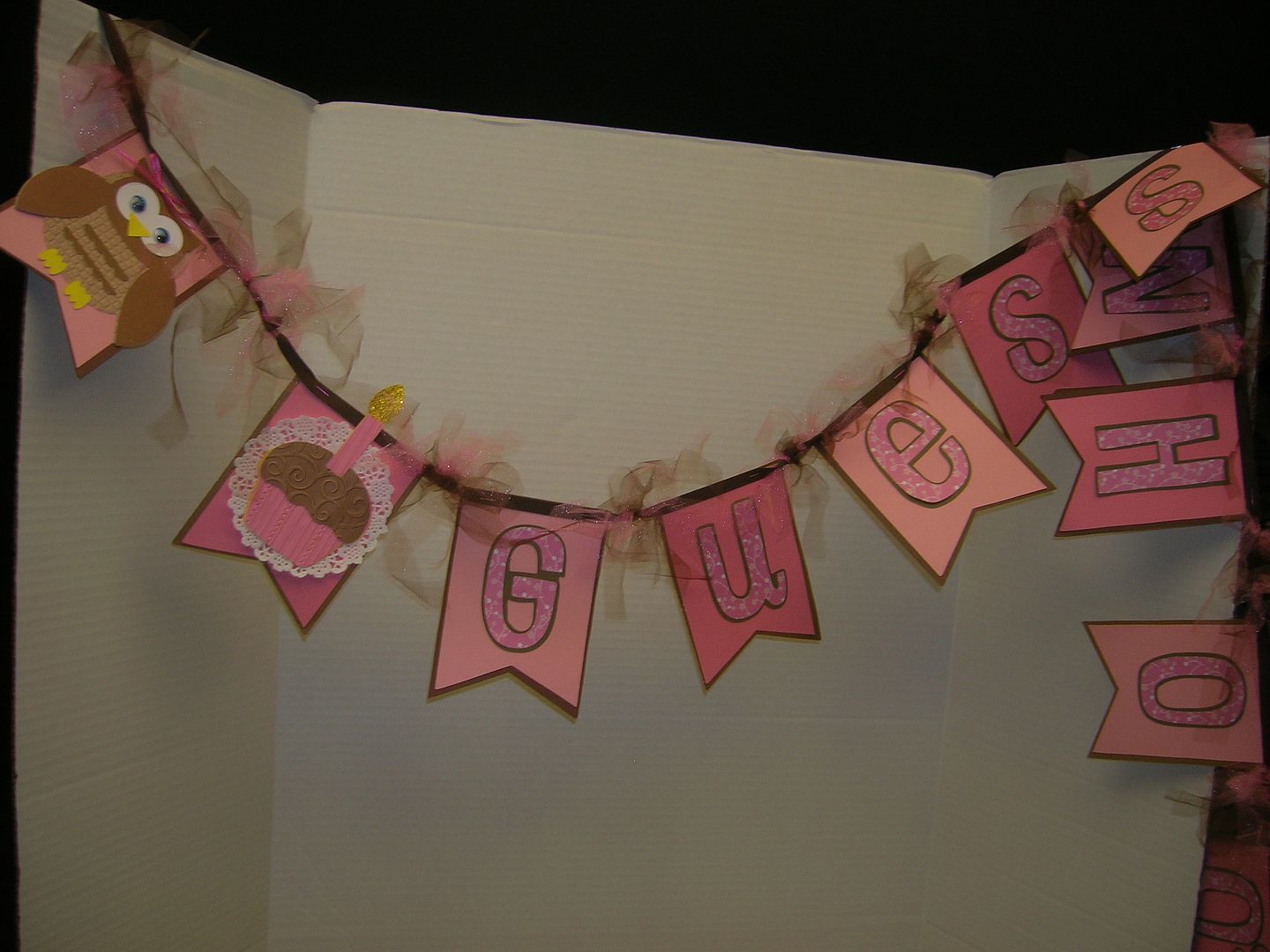 Thanks for your comments and Happy Craftin.