This was an exciting and fun day. Today we celebrated my middle granddaughters first birthday. So fun to have my three granddaughters together celebrating with both their families.
sHere is the owl cake I made yesterday for the party. Hard to tell from the picture but it is two layers.
I also made table decorations and a banner which I shared earlier on my blog.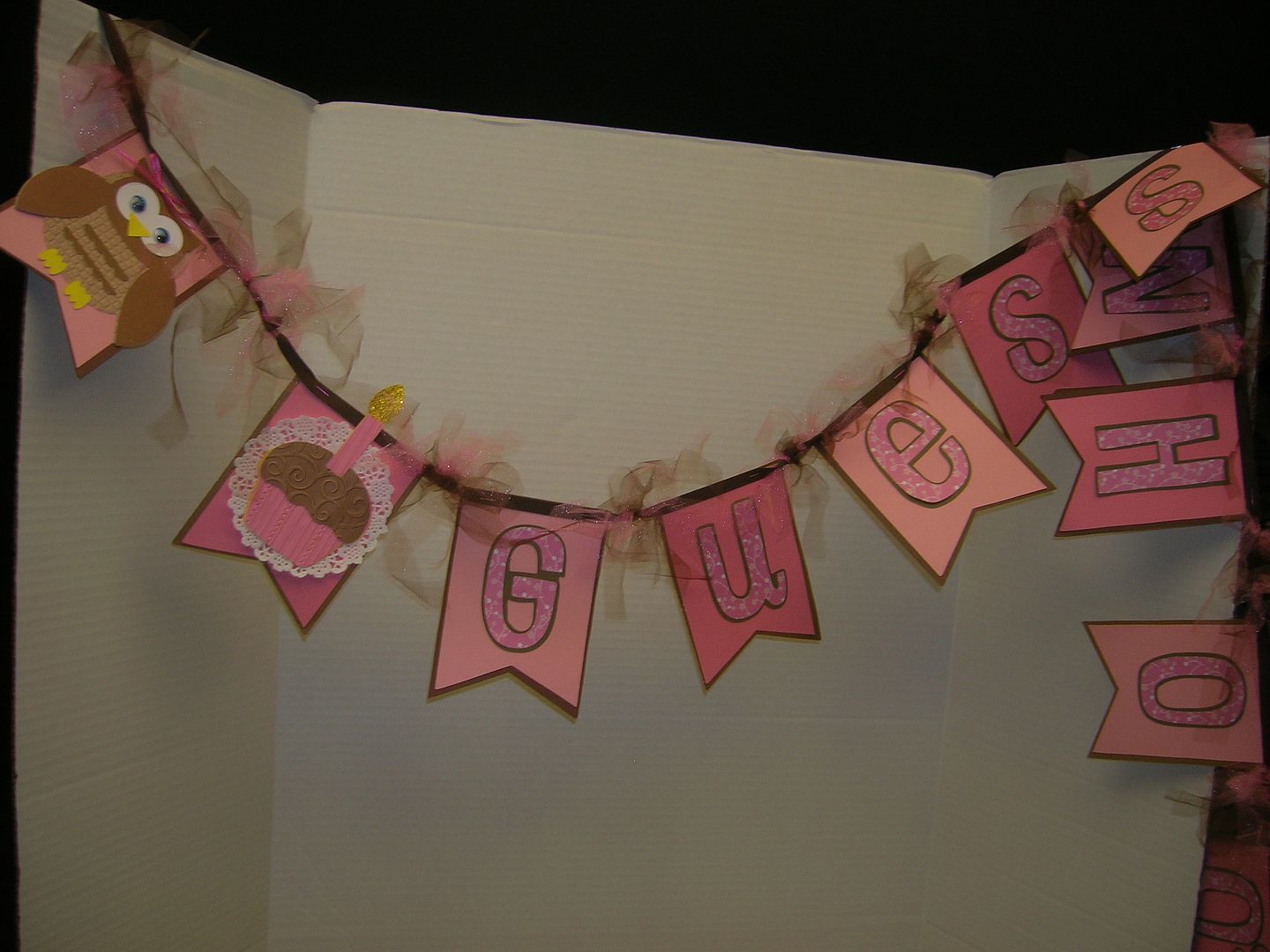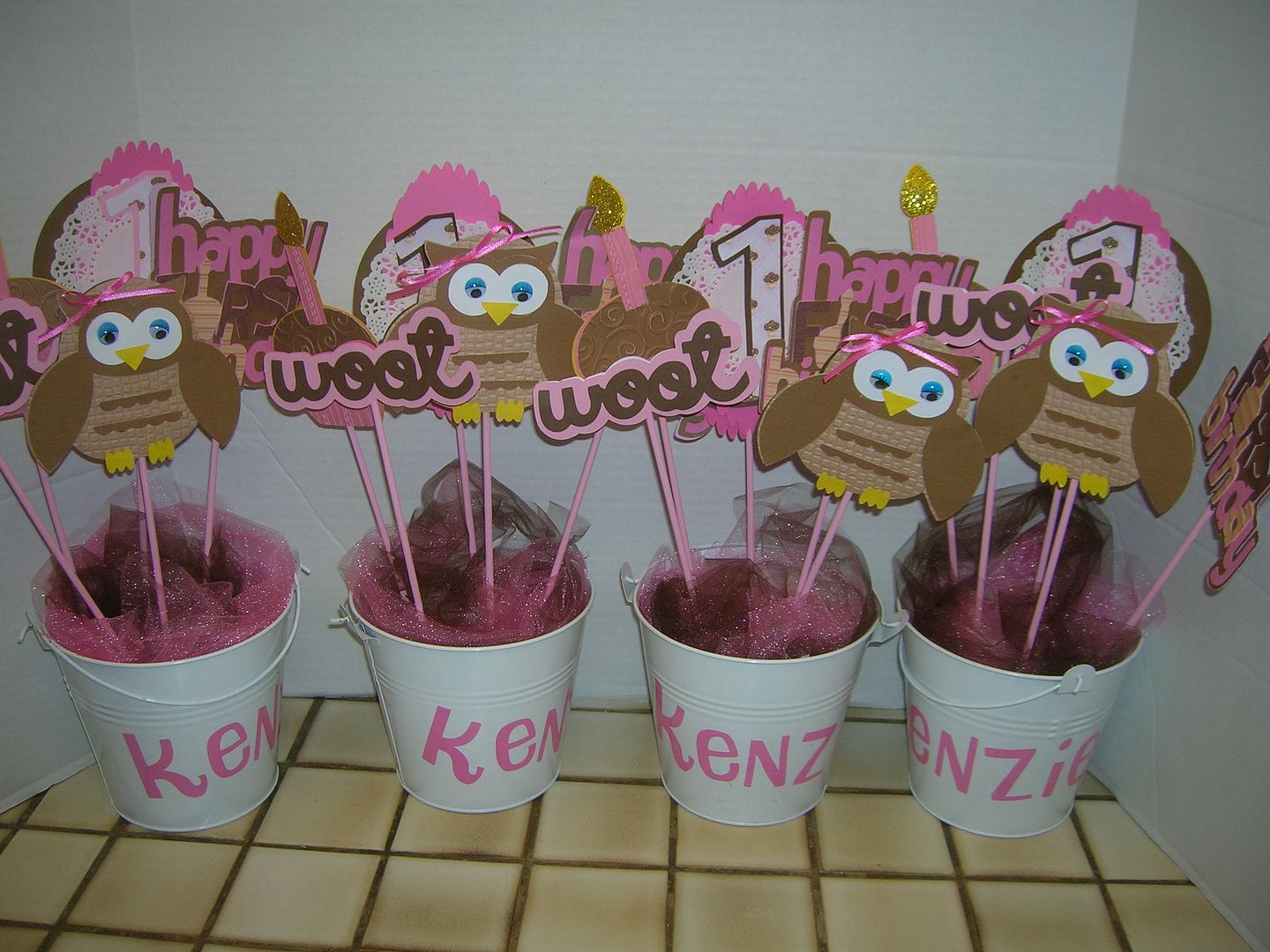 Here is the birthday girl in her owl hat that her mom made eating her lunch.
She was so tired and could hardly stay awake.
Here she is with her mom, my oldest daughter.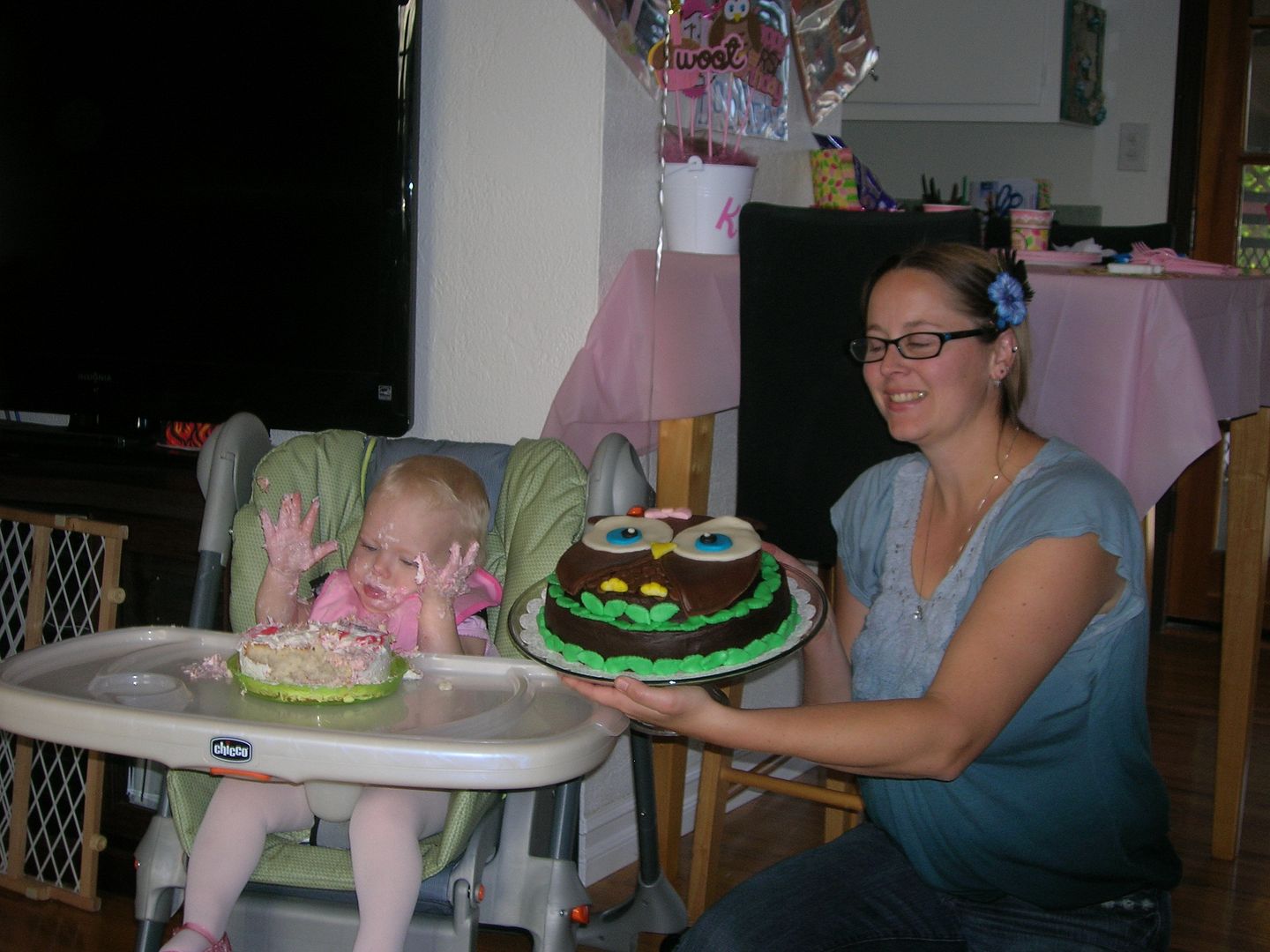 She had fun playing with her cake.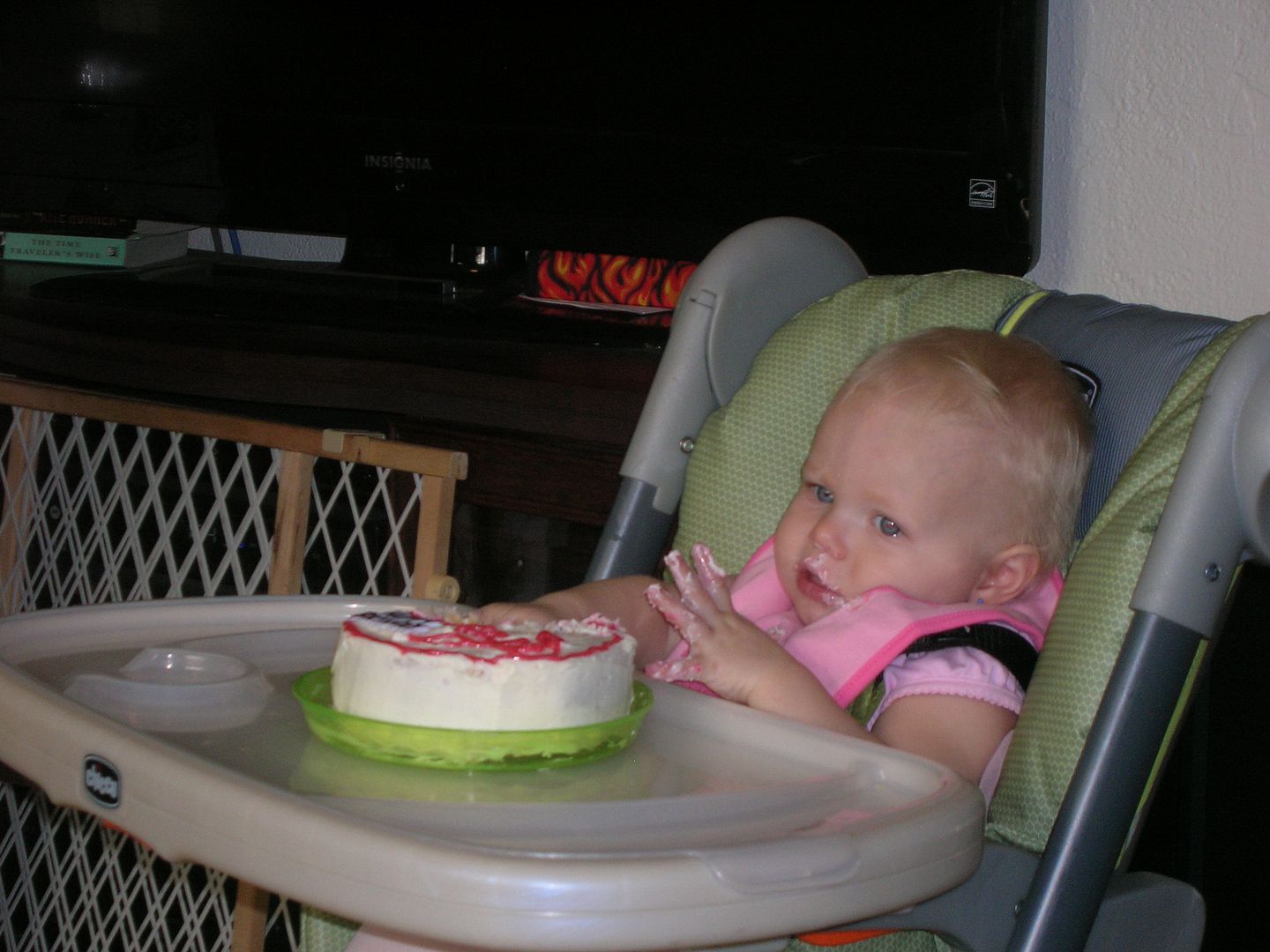 Here is her sweet cousin Brittany who is 4 months old.
Brittany's sister Katie who is 22 months old driving the car I bought Kenzie.
Here is Kenzie after her bath sitting in her car.