This week on the Cricut Circle Blog the challenge was to make a project using a border cut. Right away I knew what I wanted to make for the challenge. I have seen cute little trees like this and thought I would try to make one using my Cricut. I hunted through the border cuts and decided to use a scalloped border from Holiday cakes.
I had a cone from Michaels.
I glued a strip around the bottom to make sure the edges were covered. I used a glue gun.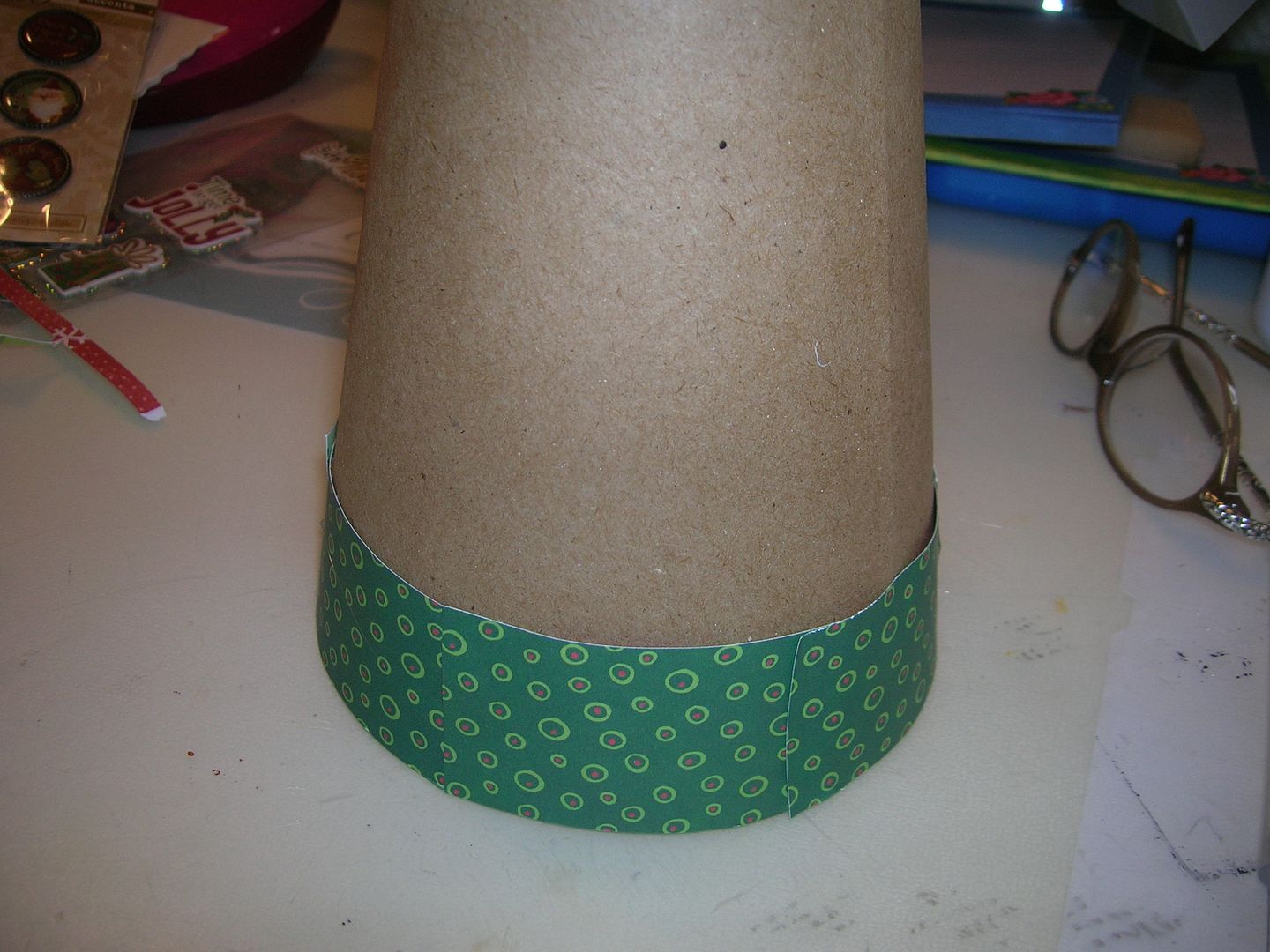 I cut full page sheets of the border from different papers. The paper I used was double sided so I had a variety of choices to layer.
At first I tried v cuts and curved scalloped edges up.
Then I switched to cutting slits on opposite edge and that worked the best.
This aids when gluing as you can overlap as your gluing around the curved cone.
At first I started with 5.75 long borders. As I progressed it worked to cut pieces. So by the time I got to the top I was gluing two scallop long pieces at a time.
To finish the top I folded over one scallop from the border and made a pocket to glue on top.
Here it is.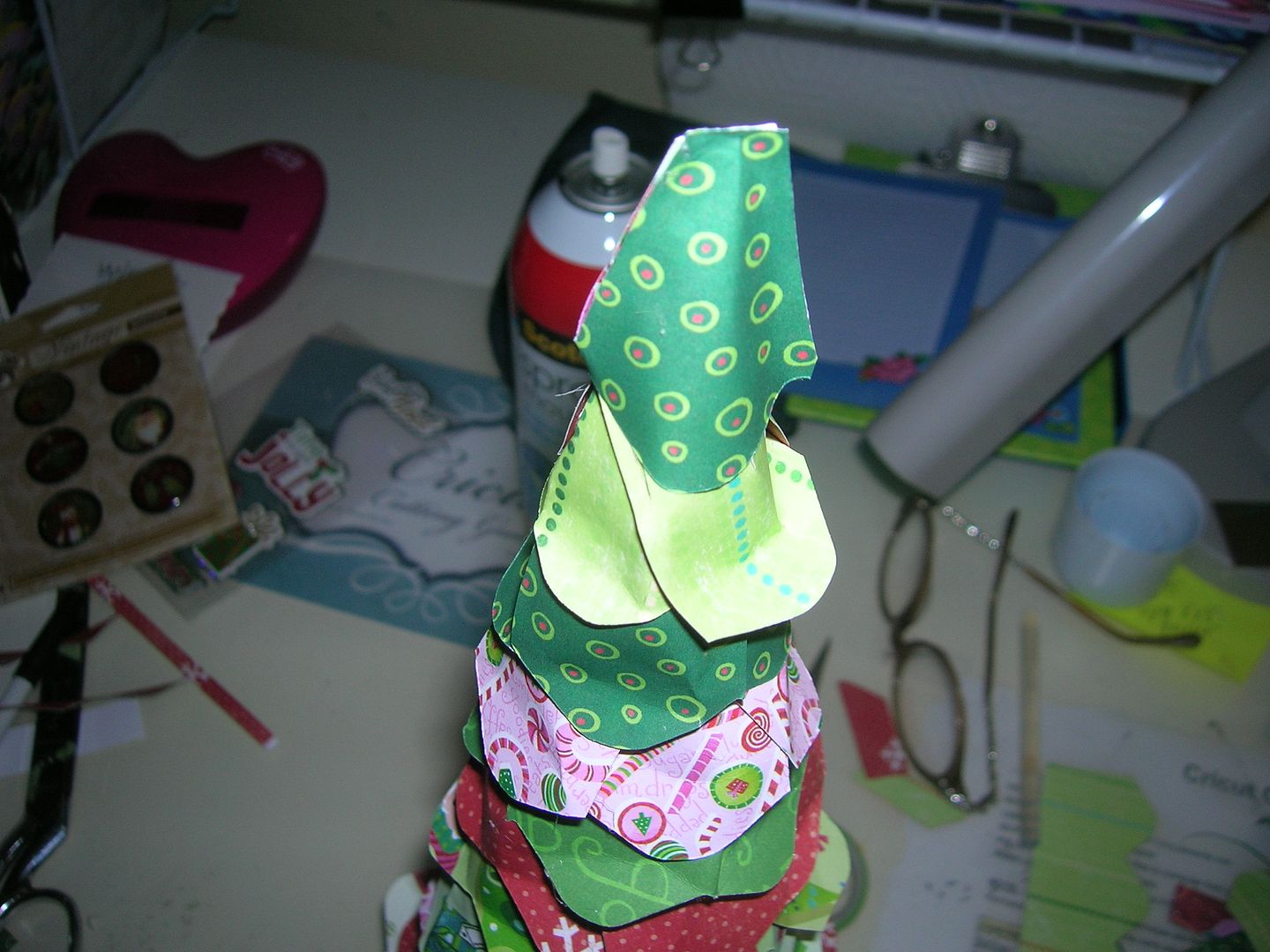 I added gems with Tacky Glue.
Art Philosophy star cut at 3 inches. Fold each star in the middle, ink and glue to make dimensional star.
This paper was gold on one side and kraft paper on other side. I ended up using the kraft paper side as I liked the look the best.