Wow did I have a great weekend. I spent Saturday at the Scrapbook Expo in Ontario, Calif. I attended two awesome classes and got lots of cool stuff. Then I got to go to my first Hobby Lobby. I will be honest when I walked in the door I just stood there with my mouth hanging open. My husband got me out of my daze by saying "Are you going to look or just stand there?" Well it was a great fun day so now on with the
Fantabulous Cricut Challenge. This week the challenge is
Book Lover
Make a book, project with a book on it or even a bookmark! Well being a book lover a lot of ideas came into my head and then I settled on this one. I recently took a class at my local LSS where we made a Christmas book with a Creative Imaginations accordian book. I loved it so much I bought a few more blank books. I thought it would be cute to make a birthday book for my granddaughter who turns 1 this week where her mom and dad could put a picture of her each year on her birthday.
Here is the cover of the book. I added some embellishments and Happy birthday ribbon. The paper is DCWV Celebrations stack.
Here is what the book looks like before decorating.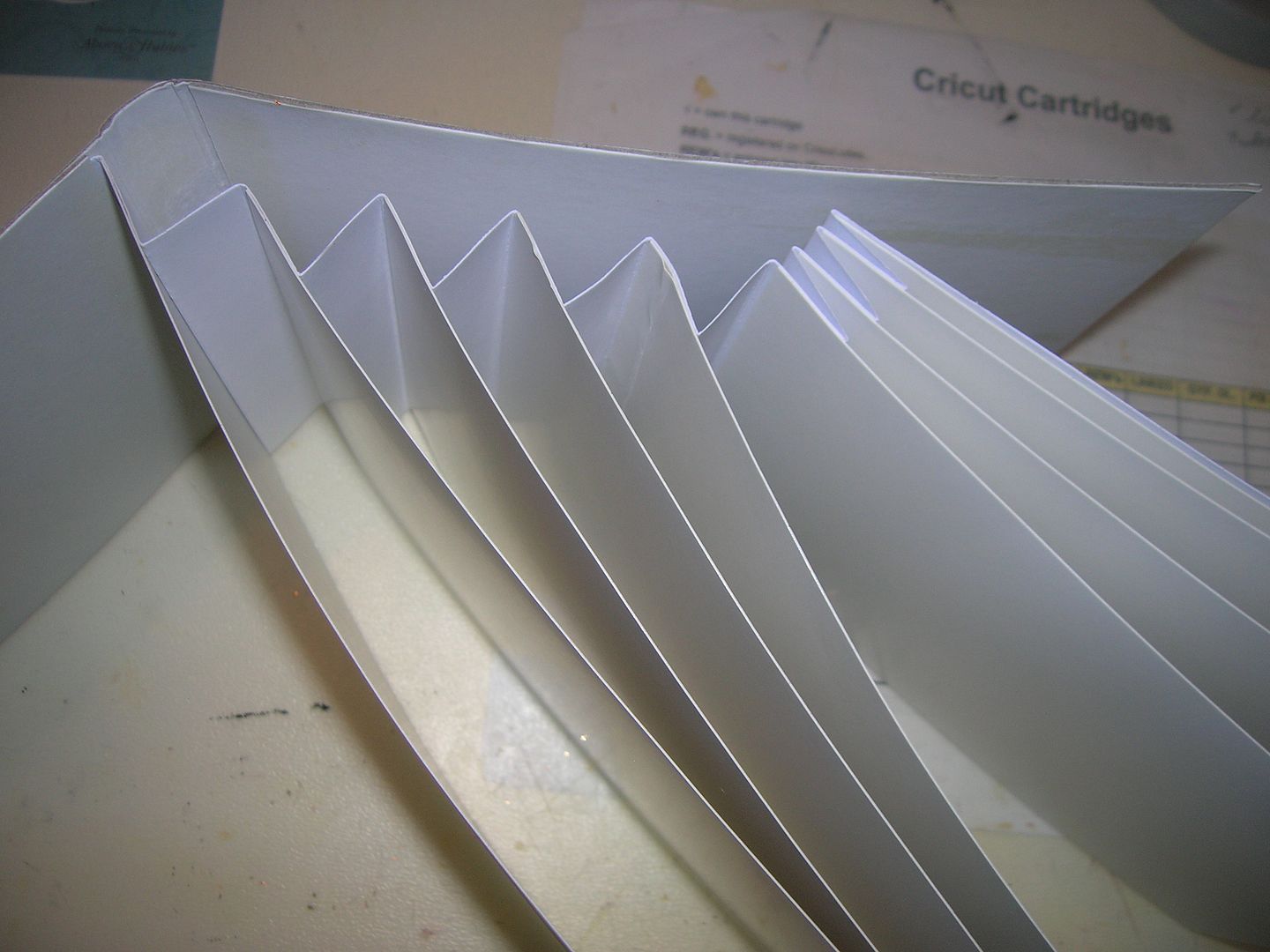 I covered each page and on the last page I attached two resin buttons back to back which pulls out the accordian to look like this.
The Happy Birthday letters were cut at 2 inches from Something to Celebrate.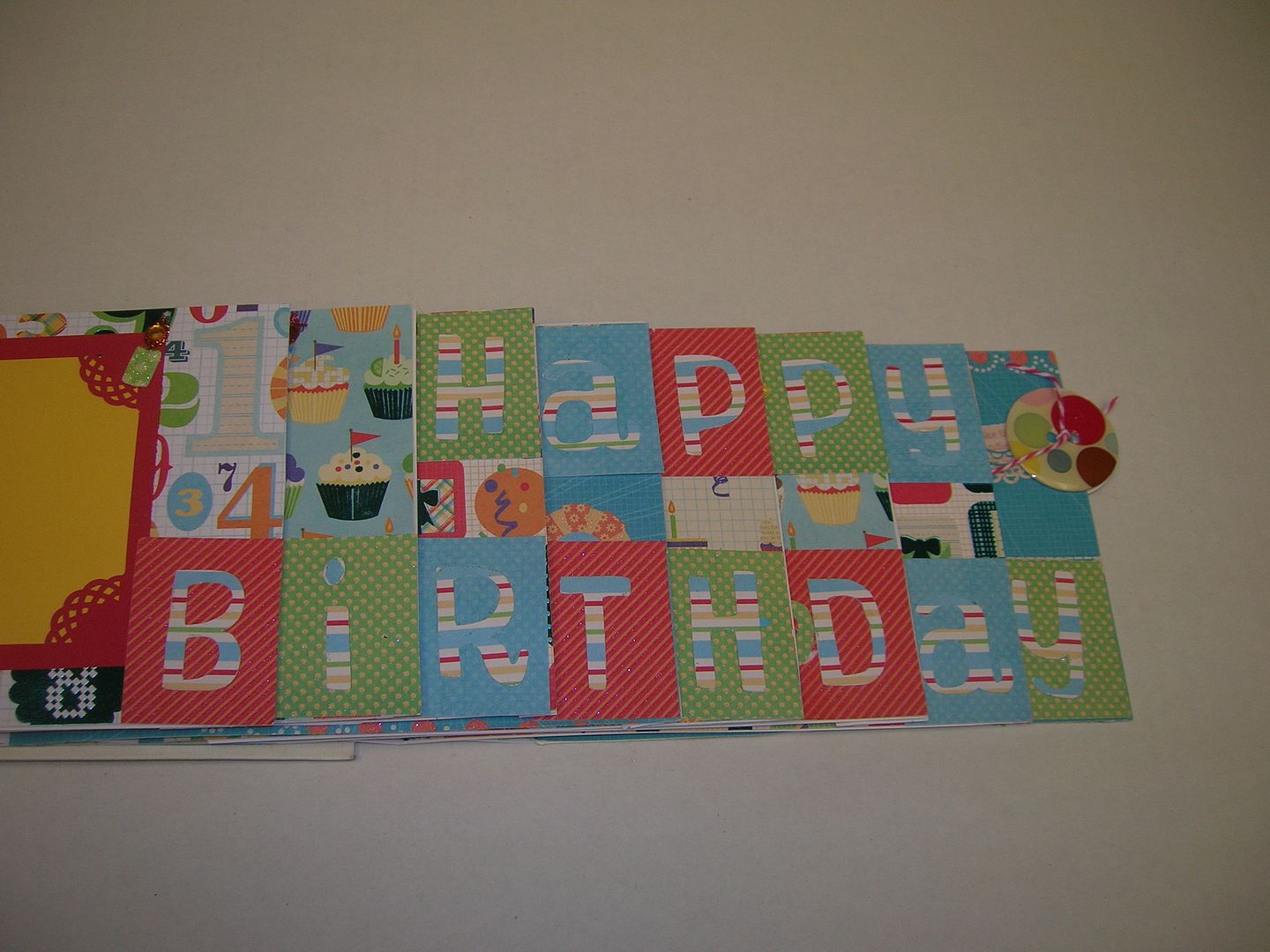 Here are some of the pages. I used numbers from Something to Celebrate for each page ages 1-16.
There is a frame on each page to slide the picture into decorated with Fiskar corner punches.
I thought on each top mat they could write some notes about their daughter and her birthday and then place the picture on top.
There are also two extra pages if you wanted to do years 17 and 18.

I hope you enjoyed my project and will join us this week for the challenge. I really look forward to seeing what everyone creates.