Tis the season to share what we are thankful for and that is the theme for the Design team this week at
Sweet Sassy Diva
. I knew right away that I wanted to share how thankful I am for my three granddaughters. They are such a blessing and mean the whole world to me. They make every day such a joy and I love being a grammy. So here are my little blessings that I am so thankful for:
My 3 Little Pumpkins- Brittany 3 months, Katie 20 months and Kenzie 12 months.
Here is the completed two page layout.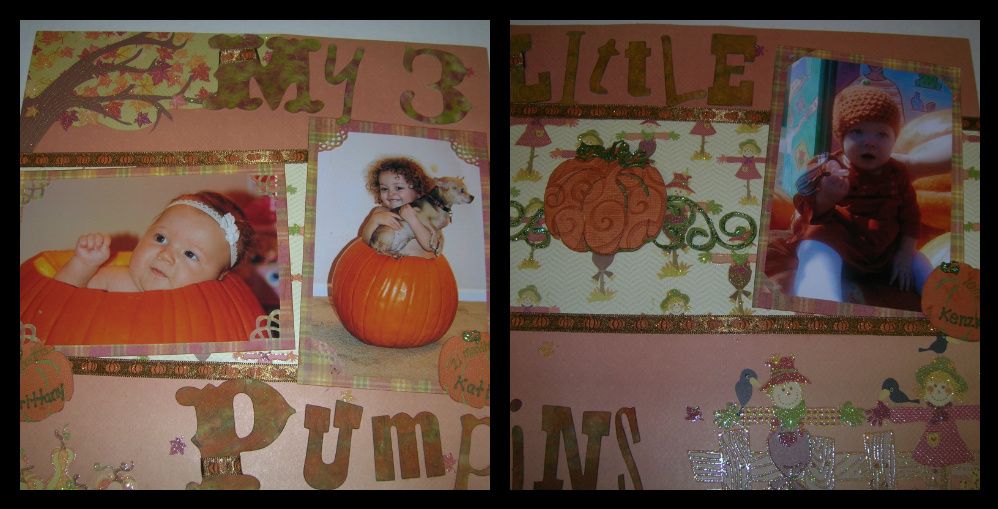 The paper is Paper Best Creations Hello Fall paper from the local LSS.
Months ago I bought a bunch of Tim Holtz grungeboard and I have been enjoying using it recently with Alcohol Inks and Glimmer Mist. Here is what the packages look like. I got mine at Tuesday Morning.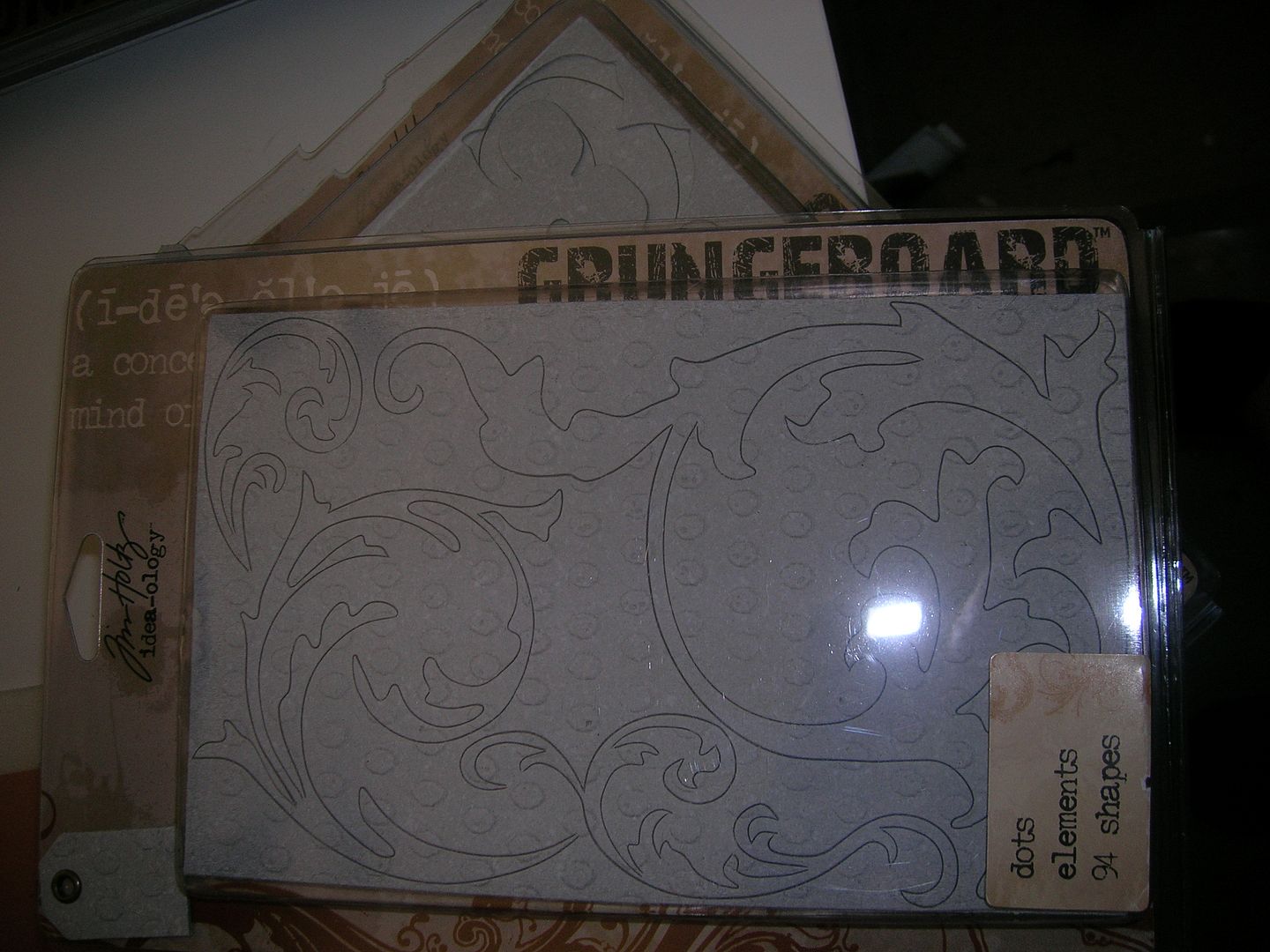 I inked the mixed letters with Alcohol Inks- yellow, orange, copper, citrus and cranberry
In this picture I am laying out the letters and the pictures to see how everything is fitting.
Next I made the pumpkin and flourish from the Thanksgiving cart. I cut both pieces 3 times. I embossed the top flourish and pumpkin and pop dotted them to give them dimension.
This pic is before I added the embossed pumpkin.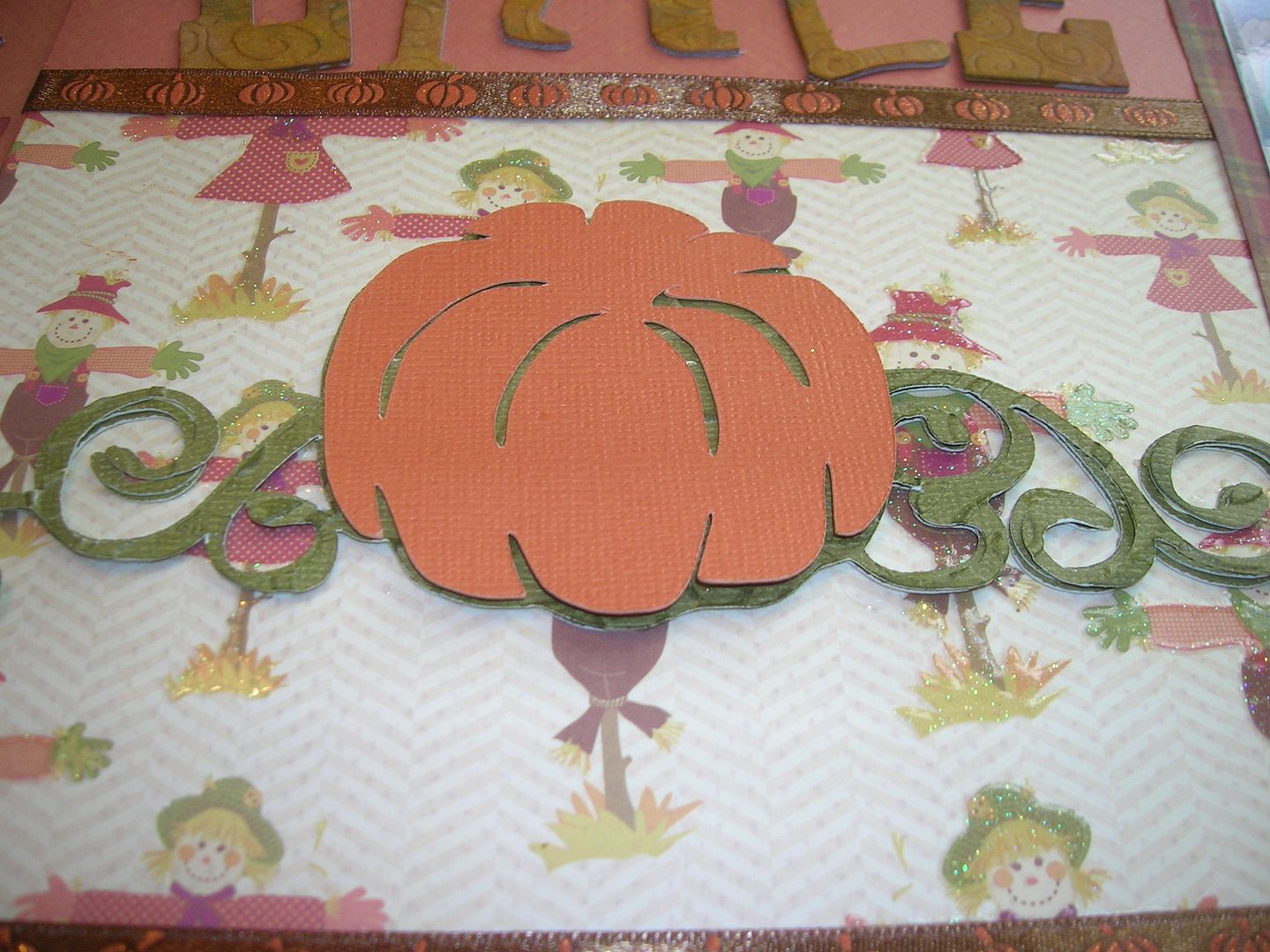 The leaves on the top of the pumpkin cut out with the pumpkin so I used an olive color Sharpie to color them in. My Gypsy has gone back to PC so couldn't hide the shapes and cut them out separately.
Here is embossed pumpkin and then I added Tim Holtz Rusty Hinge ink and Stickles.
Not sure if you have seen these punches before. They are called Paper Shapers punches by EK Success. I got two at my local LSS and one at Joann's. I had never seen them before until I took a class at the LSS.
If you look really careful at the paper you can see the three different corners. You cut the paper 1/2 inch larger than the picture and then punch all 4 corners.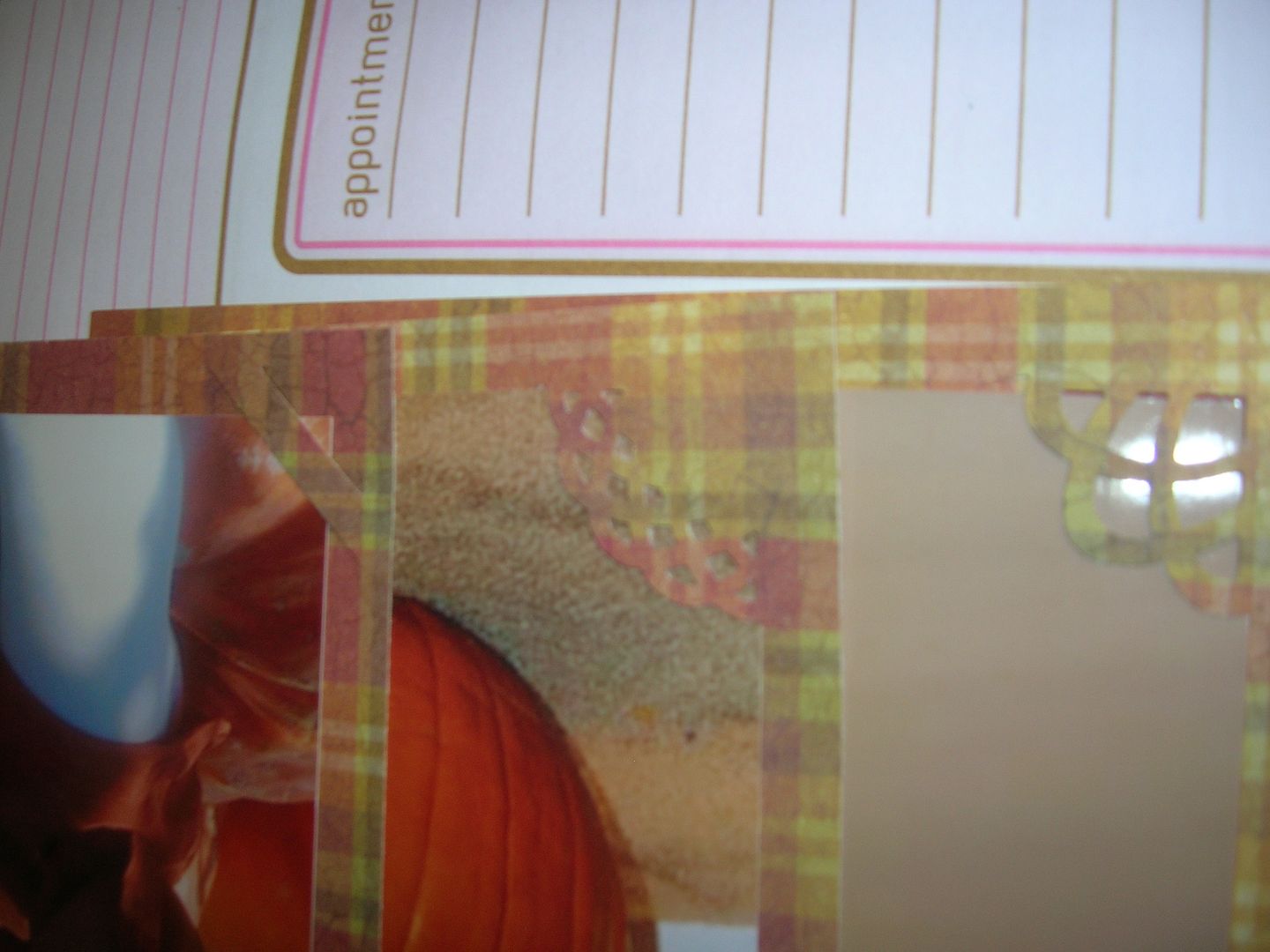 Then your picture or mat paper slides right in.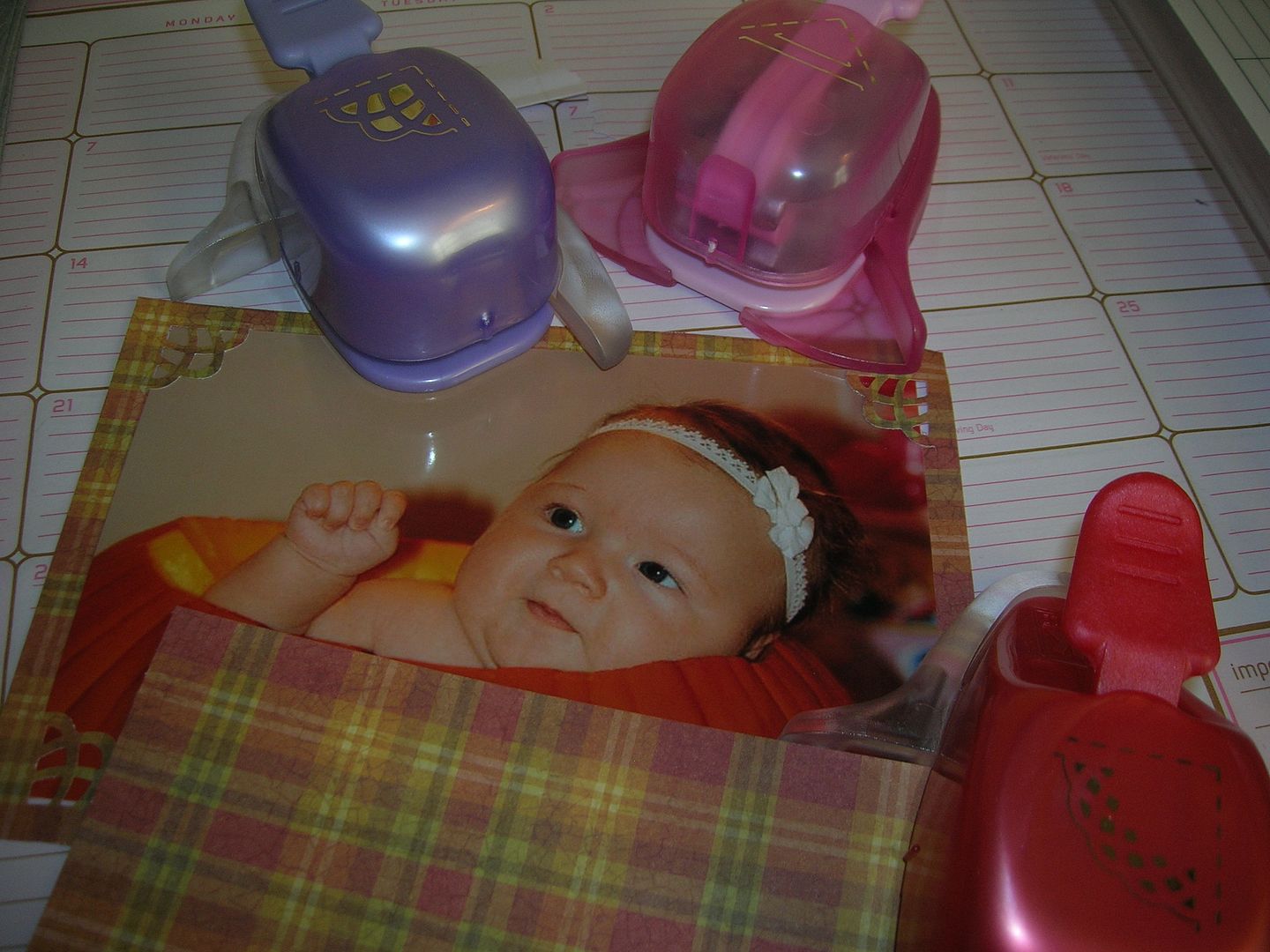 I also cut out three of the same pumpkin from Thanksgiving Cart at 1.5 inches and hand wrote the girls ages. I added a little pumpkin ribbon I had in my stash and everything was put together.
Hope you enjoyed the layout and tutorial. Would love to read your comments. Please come back and join us all week at
Sweet Sassy Diva
to see what else the Design Team has come up with.
Happy Craftin!