It sure felt good to scrap today after a crazy week. We left last Saturday and spent 4 days visiting some of my husband's cousins. On the way home we picked up my 22 month old granddaughter. She stayed with us for two nights, which was her first time, and we had a lot of fun. Then a great day with family and friends for Thanksgiving. My new Gypsy arrived from PC while I was gone so today I spent much of the day updating my machines and my Gypsy. So all my crafting was done with carts and my E2 today.
I got some really cute Recollections Christmas paper at Michaels yesterday and decided to start my Christmas layouts. I used the sketch from
Frosted Design
to create my layout.
The large medallion is from page 63 of the Rosettes and Ribbon cart cut at 9" on shadow.
The circle is from the same cart page 21 at 4 1/2".
The little gingerbread man is From My Kitchen and was cut at 4 1/2".
The red cut out felted ribbon and the cream ribbon are from Michaels.
The star buttons are from Joanns.
I also used twine, Pearl Pen, and assorted little buttons for the gingerbread man.
Cream shiny cardstock was used to make a border with a MS punch.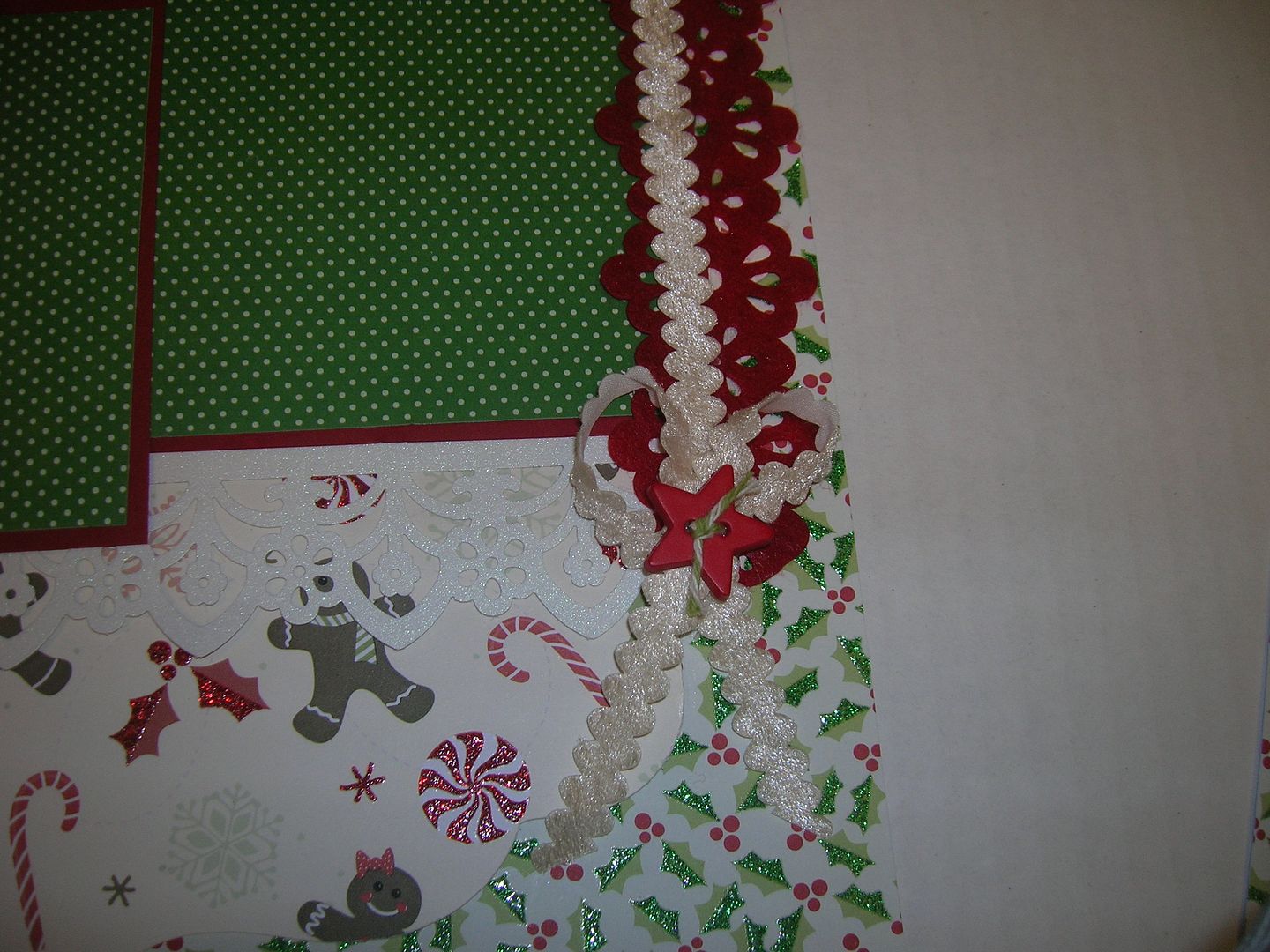 Thanks for stopping by and hope you will leave a comment. Also hope you all had a wonderful Thanksgiving with your family and friends. Happy Craftin!