I totally scraplifted this card from Cricut Couple. I saw this on their blog a few days ago and immediately ran out and got Ciao Bella stack by DCWV stack at M's with 40% off coupon. I made the card like the one on their blog first. Here is the link to their wonderful blog and directions.
http://cricutcouple.blogspot.com/2011/03/victorian-birthday-card.html?utm_source=feedburner&utm_medium=feed&utm_campaign=Feed%3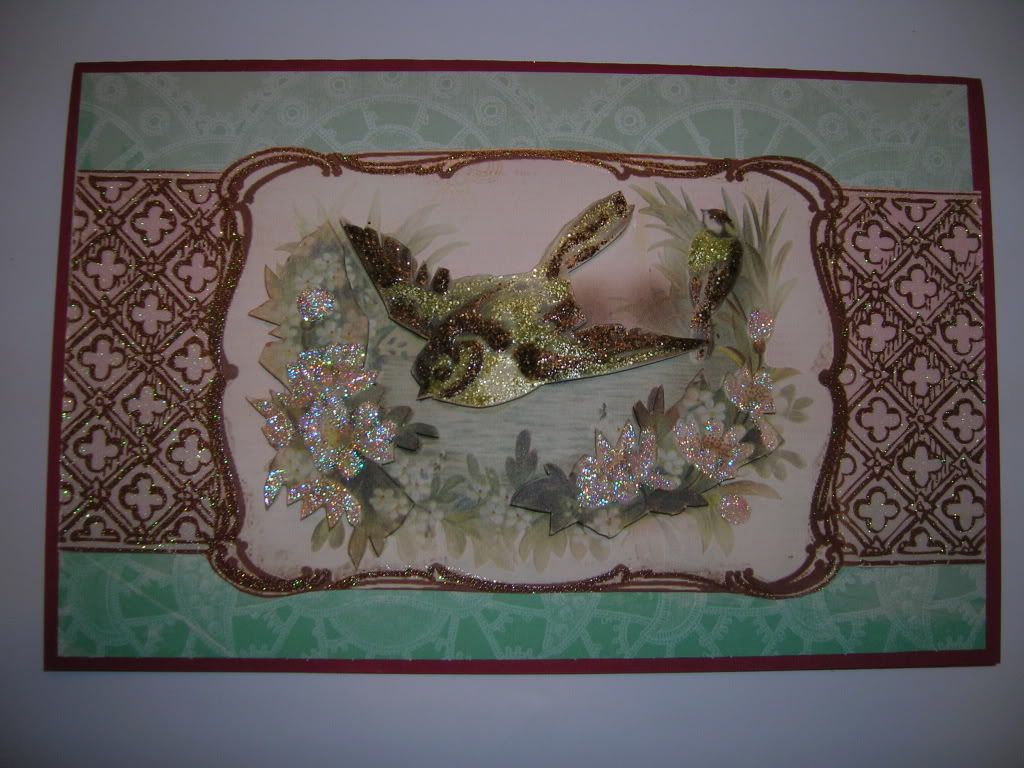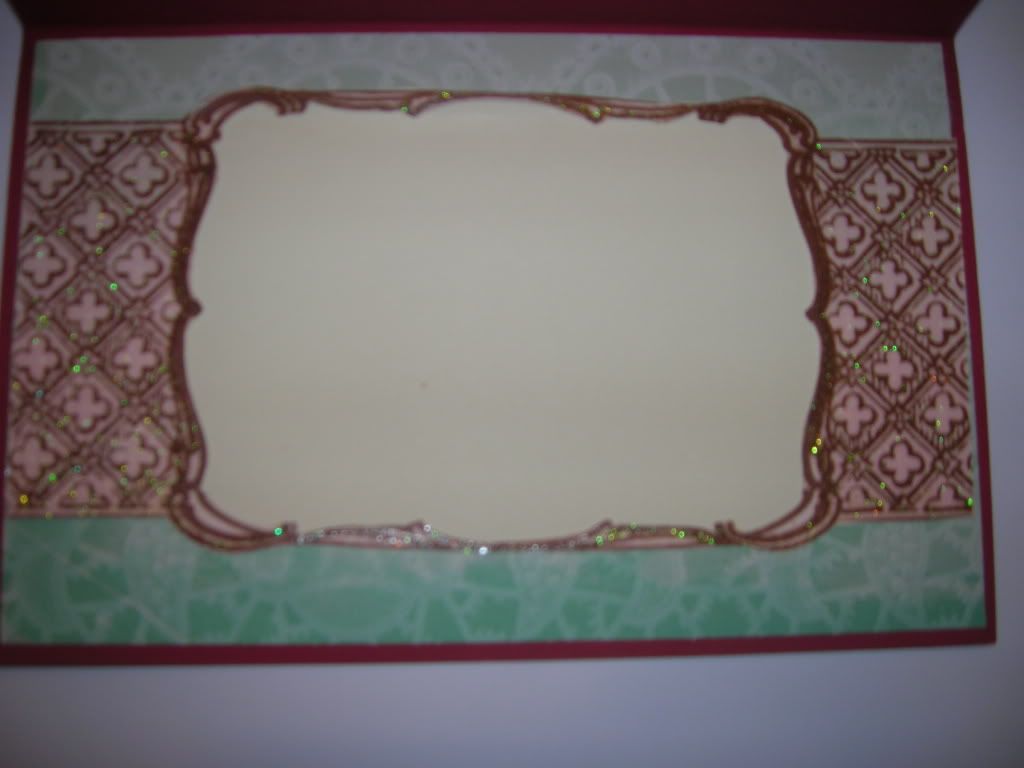 I loved this so much I made another one right away. I used Lacey Labels to make layers under roses.
Don't forget the St. Patrick's Blog this Thursday and Friday. I am really excited about my projects to share.