Cricut Circle Weekly Challenge #26: Just Because Challenge!
Create a layout featuring an everyday topic or create a "Just Because" card.
I decided to make a card from Floral Embellishments. First I did the bird and then from pieces left I also did a butterfly. This cart has beautiful phrases including Mother's Day. I love the bright colors of the DCVW 8 x 8 stack as they are perfect for this cart. Also the pieces are easy to layer. Added bling and now I have two cards ready to go when I need them.
The first card of the dove is my entry into the challenge.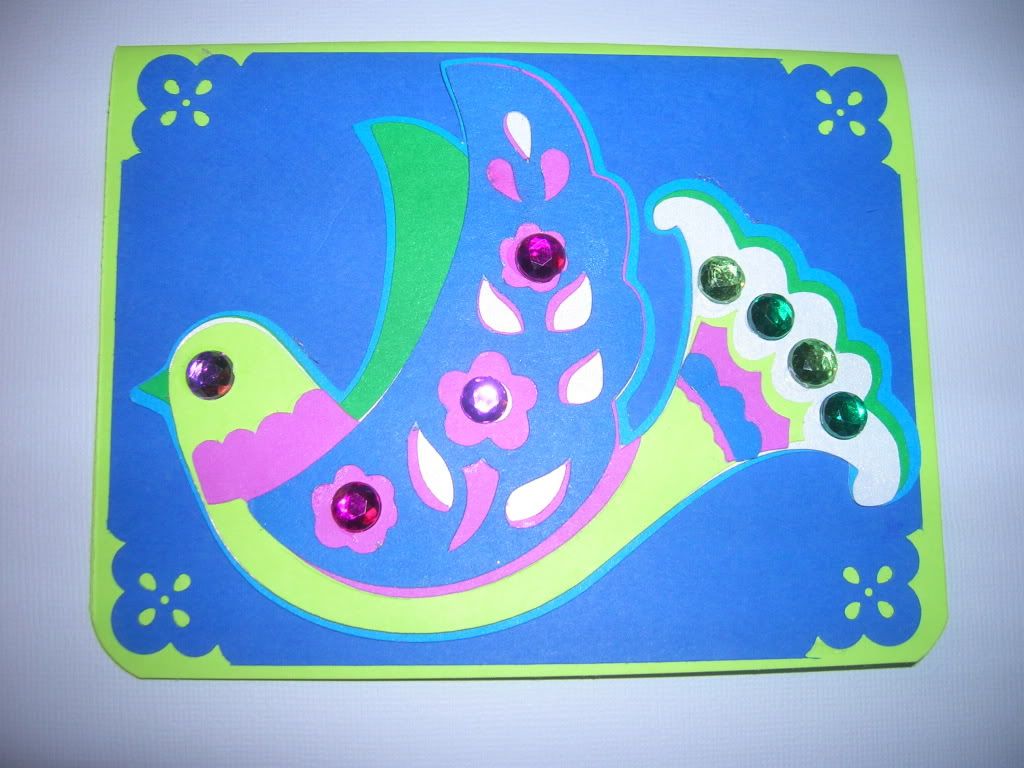 Then I made another one of a butterfly.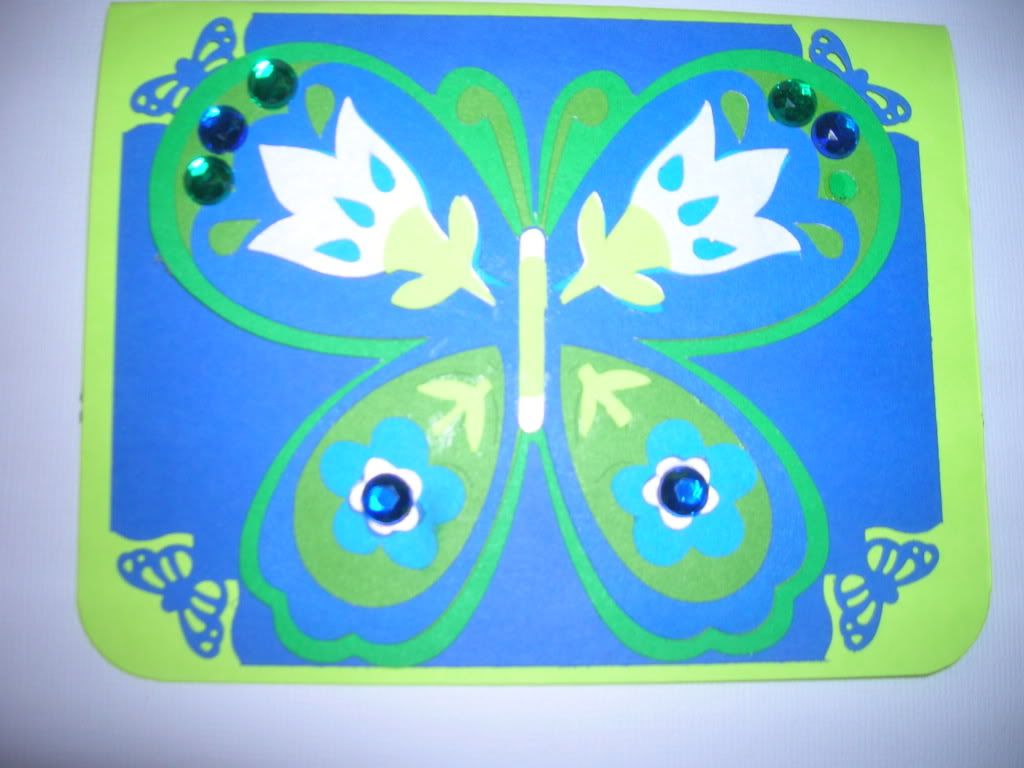 This is the insides of the two cards.