Welcome to the very first Luck of the Irish 2 day Blog Hop
March 17th at 9:00 a.m. through March 18th at 11:30 p.m.
If you just lucked upon this blog, you can go back to the beginning HERE and hop along with us.
We're so excited to being doing this hop, and we have a fabulous line up with some very talented folks. There will be lots of fun projects, along with some great blog candy, and an AMAZING grand prize for this hop.
This hop runs from Mar. 17 - Mar 18, so you have plenty of time to make it all the way through the hop. Check out each blog and see what BLOG CANDY you could possibly WIN!! Come back
both days to see some new projects.
The Blog Candy for my blog is for the following Springtime embellishments. I would ask that you leave a comment and be a follower to participate in the random drawing which will be the morning of March 19th. There is also a grand prize drawing- which is posted below.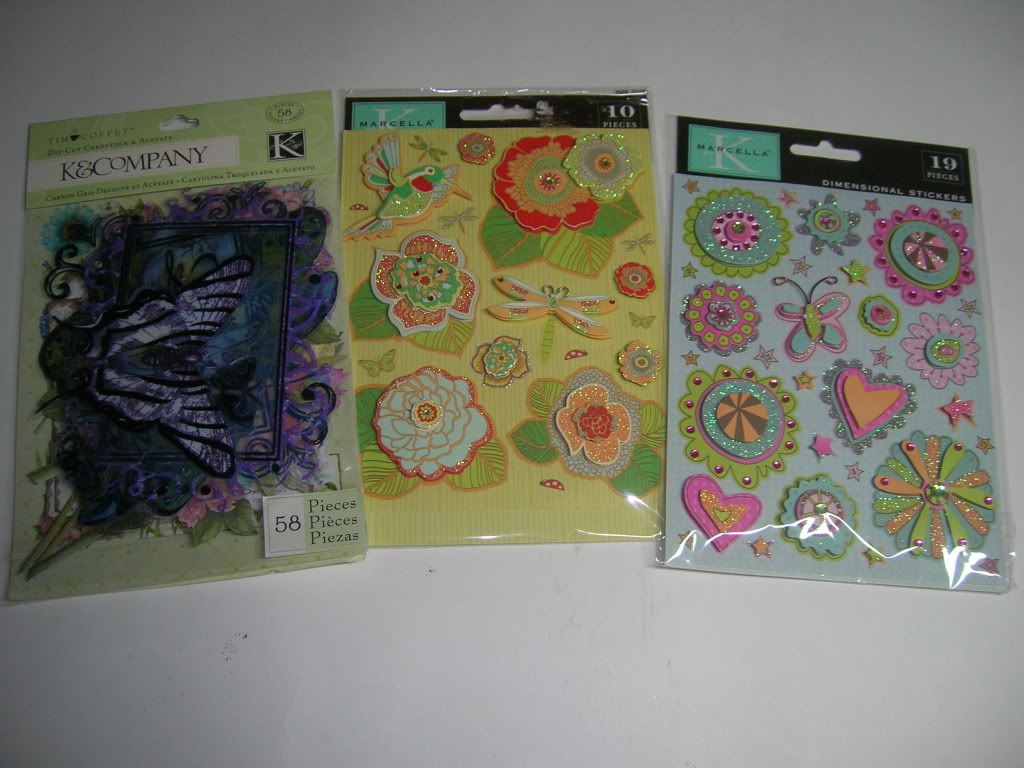 If you missed commenting yesterday on my St. Patrick's Cricut Card make sure you scroll down to the 17th and make a comment there too so you will have two chances to win.
I am so excited about the two page layout I did for the Blog Hop today. A few weeks ago my SIL took these pictures of my adorable granddaughters, Katie (14 months) and Mackenzie ( 4 months). Remember if you click on the picture they will enlarge. Also two pics of details.
The Title "Irish Eyes are smiling" is cut from Nursery Rhymes at 1.97 using Gypsy.
The mushrooms were cut from Paisley- page 38- 2 at at 2 ½ inches, page 39- 2 at 3 inches, page 40- 2 at 2 ½ inches, and page 41- one at 4 inches and one at 5 inches.
I then used Simply Charmed page 33 to cut the pot of gold at 3 inches and page 32 both leprechauns at 3 inches.
I also used the MS grass punch, Gold stickles, assorted flowers, brads, and Smooch ink for highlights. (Love this stuff.) The paper I used was DCWV Brights Paper 8 x 8 size from Joanns. The background paper is from DCWV stack Flower Shower. I covered the bottom of background page with plain green from stack to cover flowers and make mountain for background