Over the weekend I did some scrap booking. and decided to enter a couple challenges. These are pictures of two of my granddaughters Katie and Brittany. They are 18 months apart.
This is the first page of my double page layout I am entering.
I used Kraft paper and K and Company Life is a Journey paper.
The flowers were various cuts from the Cricut cart Flower Shoppe and an EK Success punch
Letters for title from my stash
Doily was Glimmermisted with Tattered Angels
Added a paper lace, pearls and punched out MS leaves.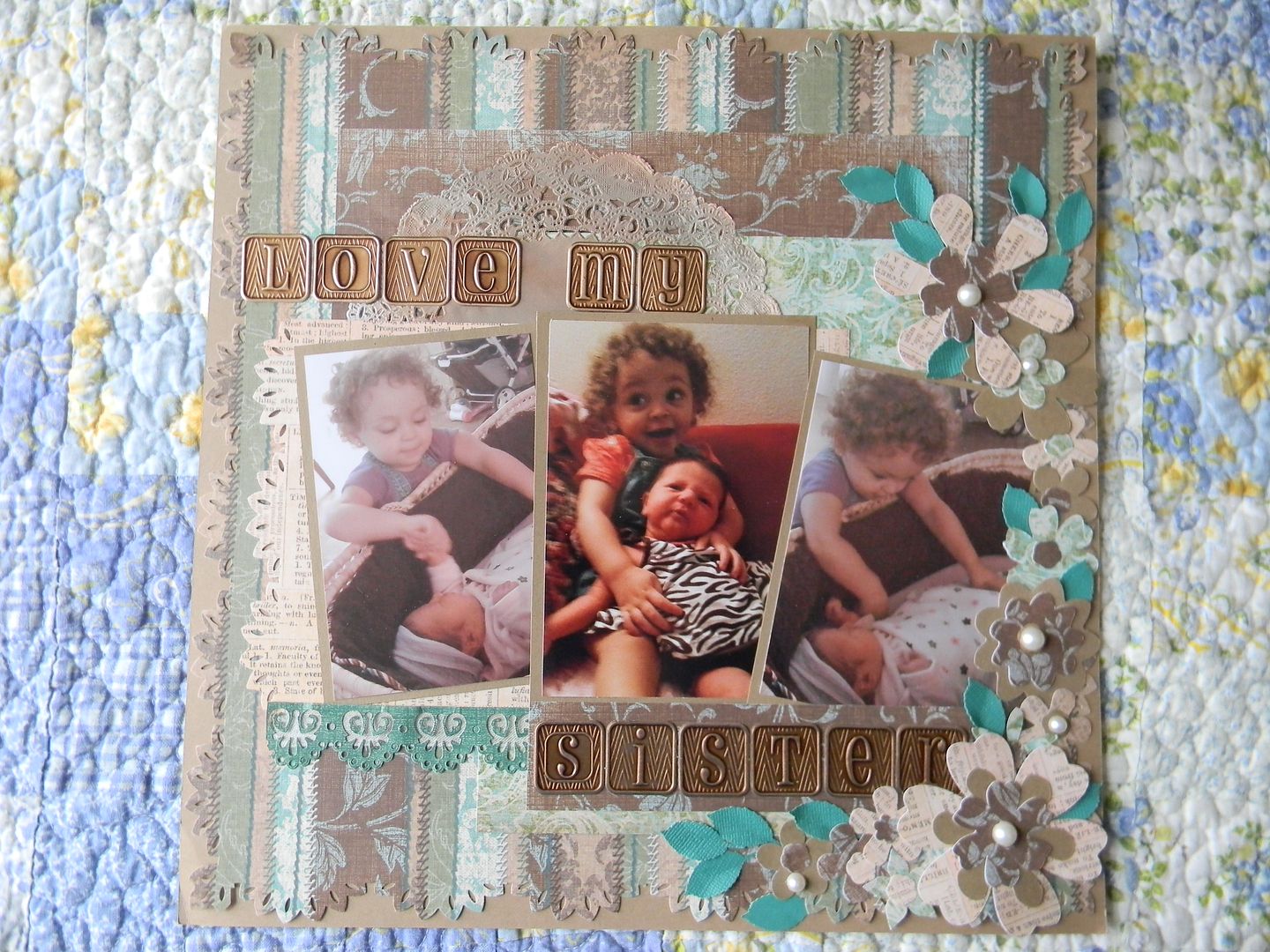 Here is the sketch for the
Also entering in the
I love using Kraft paper
Here is the double page layout completed.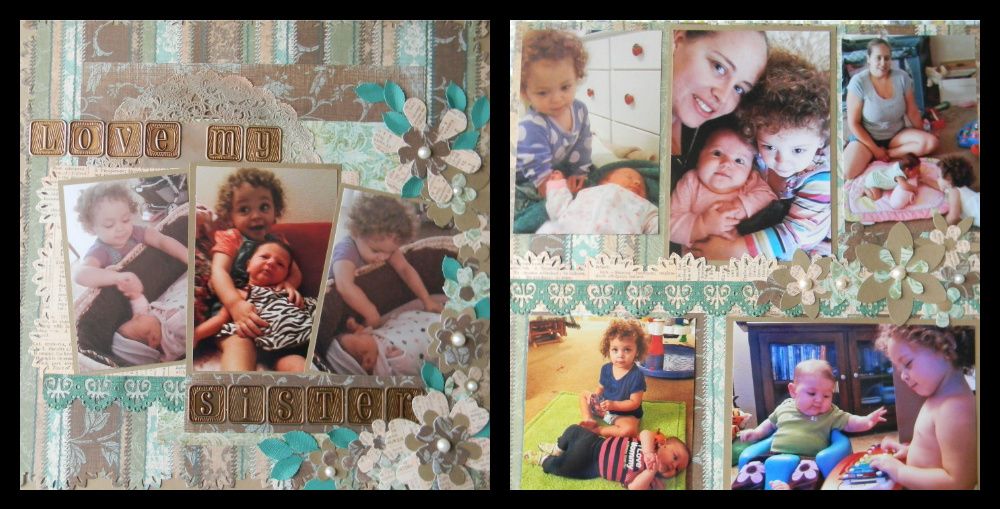 Closeup of flowers
Another closeup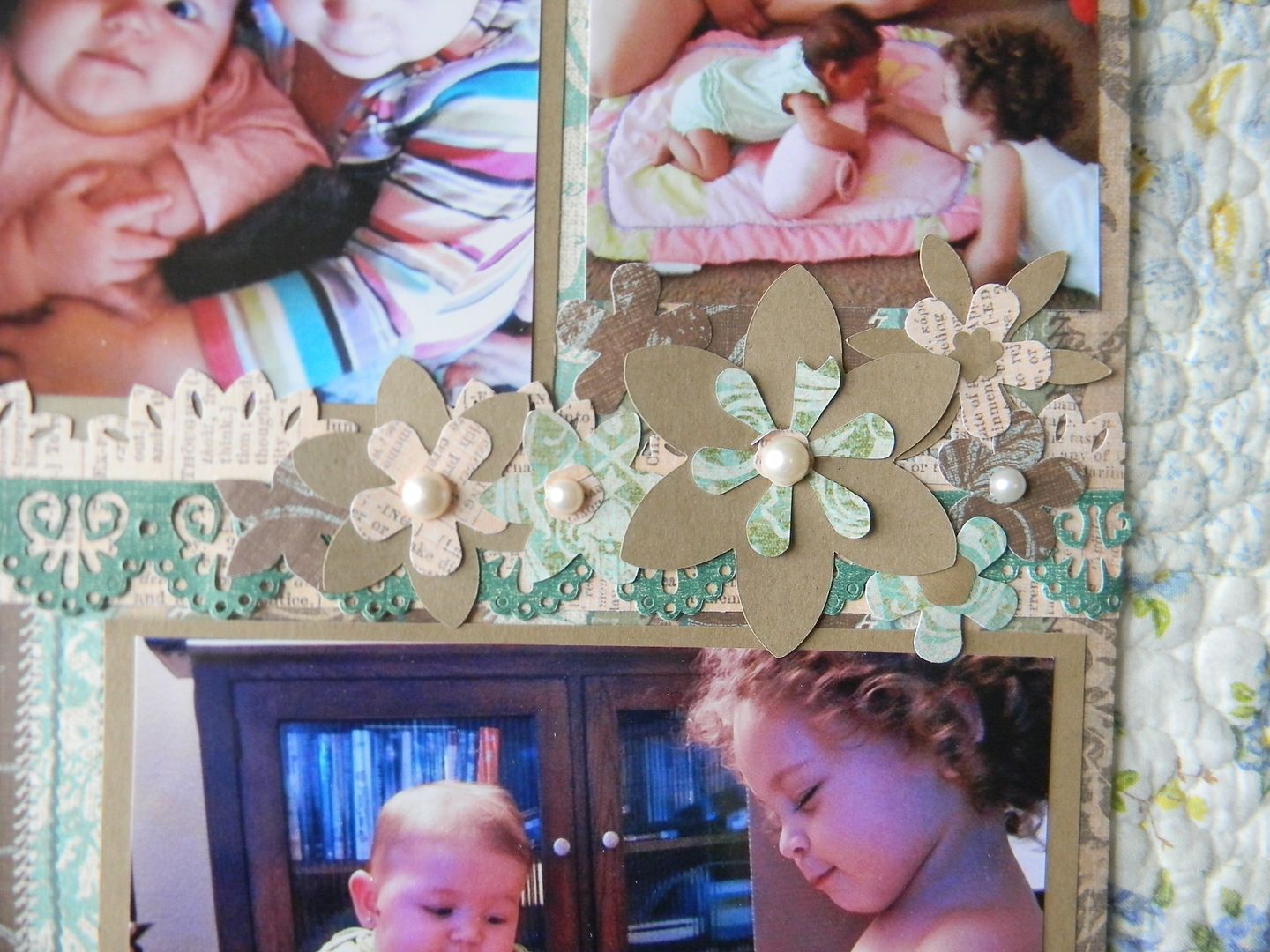 Love the way this all cam together and love the colors.