I survived another birthday this past weekend and easily reached my goal of 500 followers. Thank you so much to all of you. So now on to business for today which is the Fantabulous Cricut Challenge Blog Challenge, Today the challenge is "In like a lion"-

Make a project with any sort of cat, tiger, lion, etc. on it. I decided to do a layout for some zoo pictures (but they haven't arrived yet). Our entire family has a membership to the local zoo. So we go usually go once a month. I did a Cut Search and found this cute lion page 27 cut at 4 inches on the Cricut Life's a Party cartridge. While looking through the handbook I also found the cute Wild Thing layout cut. I flipped the image on the Gypsy and removed the Wild Thing cut out for the left side. The title was also cut from the same cartridge at 2 inches and says No Lion You're a Wild Thing
The paper I used was SEI Zoo pals and the ribbon was from Target.
Here is the left side closeup. I used googly eyes on the little lion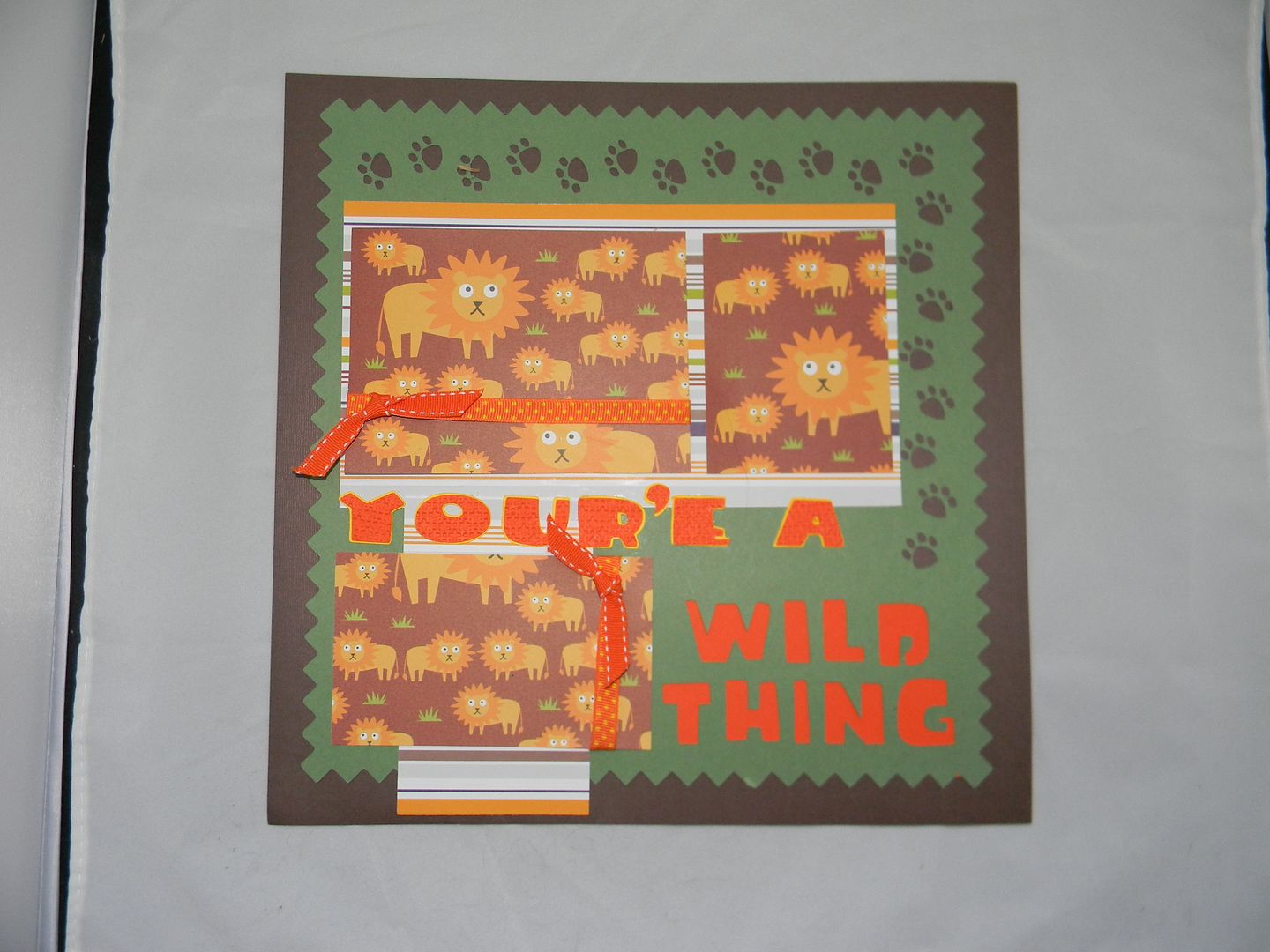 I hope you will join the challenge this week and make a project for the

"In like a lion"challenge -

Make a project with any sort of cat, tiger, lion, etc. on it. Remember you need to use a Cricut cut and then link up to the challenge at FCCB. The challenges are so fun and I love seeing all the awesome projects everyone makes. Happy Craftin!