Hello everyone. This project started out with a pink plate I got in the Easter section of the 99 cent store. When I saw it last week I thought it would be something I could alter for Easter or Spring. Maybe add some vinyl to it but then I changed direction and this is what I came up with. This has been a slow process as I haven't been feeling well this week but little by little I designed it on my Gypsy, finally got it cut out and then today I chalked my cuts and put it all together. I am really happy with the bright colors. It's going to look so cute in my entry.
I cut a lot of the layers double and pop dotted them. In fact I got a bunch of pop dots at the 99 cents store to. So now I have a great stash of those.
The flowers I punched with an EK success punch and I added flower buttons to the top.
Cartridges Used:
Freshly Picked gate page 46 4.5 cute 3 times
April Showers- Welcome Spring 7.5 x 3.92 cut 2 times
Fabulous Find Frame for title
Walk in Garden ladybug 2 inches page 118
bee 1.5 inches page 112
Word Builder Garden of Words butterfly 2.5 inches
Lacey Labels- Scalloped Circle
Here are some closeups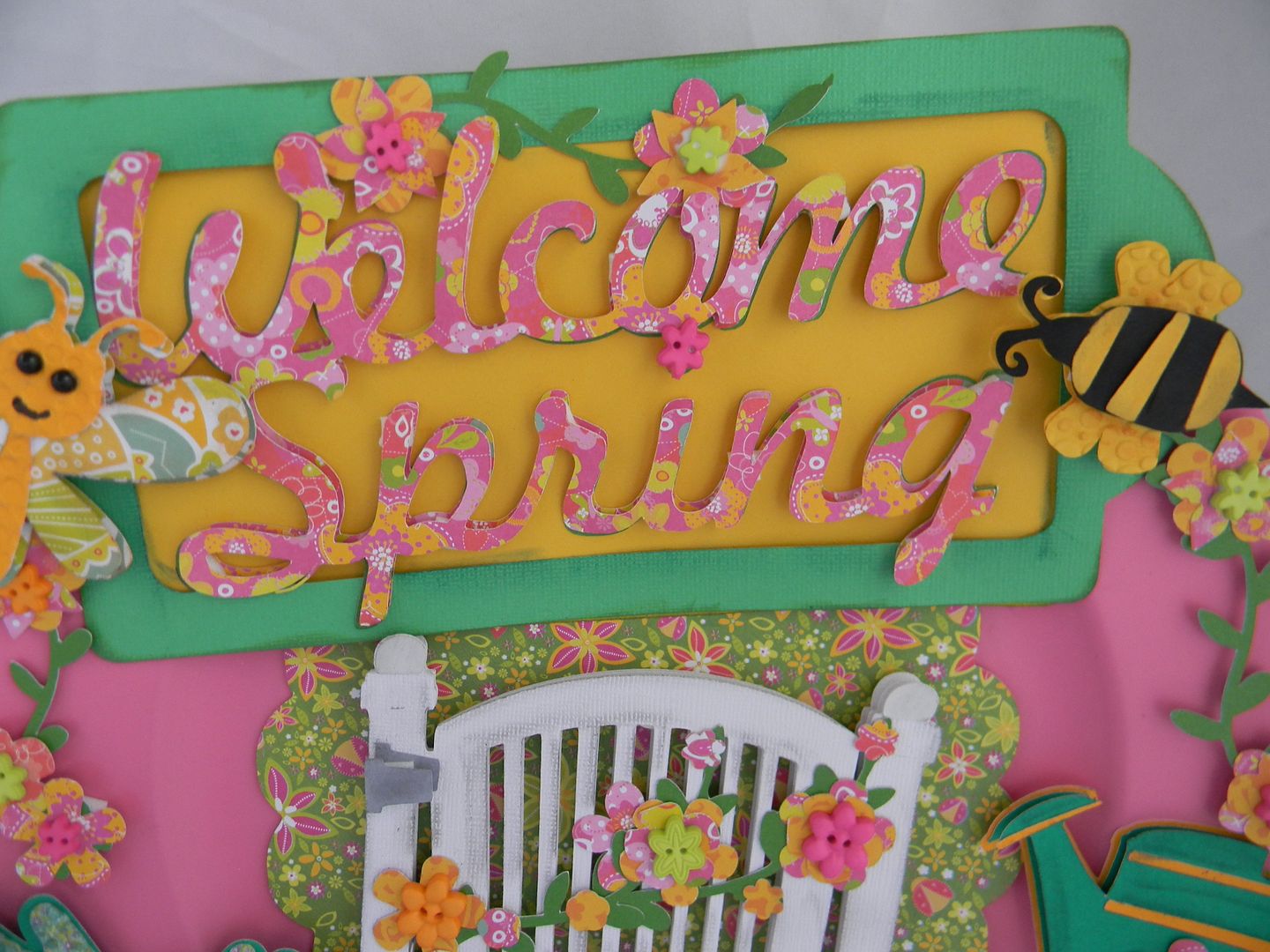 Challenges I am entering with this project